Why is Bevatel Cloud Call Center an ideal solution for increasing sales and profits?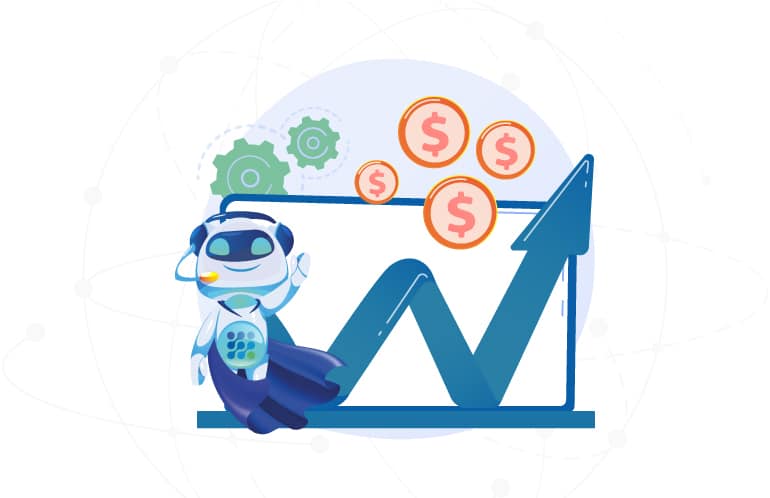 Why is Bevatel Cloud Call Center an ideal solution for increasing sales and profits?
The Cloud Call Center is a modern and innovative system for managing call centers in companies. This system relies on cloud technology, which is operated and controlled remotely via the Internet instead of depending on traditional call center equipment.
The cloud contact center system offers many advantages and benefits for companies, allowing them to improve customer service and communication. 
It also provides easy access to data and information through cloud data storage, which facilitates quick and efficient access to information.
This system is characterized by its ease of use and control, providing an intuitive and user-friendly interface.
 This helps to reduce the need for lengthy and costly training for call center employees.
In addition, companies can take advantage of the low-cost benefits of the cloud-based system, paying much lower monthly fees than the cost of operating and maintaining traditional call centers.
Therefore, the Bevatel system enables companies to save a lot of expenses and improve their operational efficiency simultaneously.
Bevatel Cloud Call Center Advantages
The cloud-based call center system has become a standard solution for many companies and organizations to manage their call centers. 
This system relies on cloud computing technology to provide call center services over the Internet and offers many features that help companies improve customer service and increase work efficiency. 
Here are some of the benefits of a cloud call center:
Availability and accessibility

Cost reduction

Scalability

Integration with applications

Improved customer experience

Increased productivity and work efficiency

Control and monitoring.
Availability and Accessibility
Accessibility and availability are among the most critical features of the Bevatel call center.  It allows users to access the center from anywhere in the world, 24/7, so they will not miss any calls or customer requests.
Reducing Costs
Cloud contact centers are an economical option compared to traditional call centers, as they reduce the overall costs for the company when using the service, including purchasing and maintaining specialized equipment and allocating dedicated spaces for storing and managing traditional call center devices.
Scalability
You can expand the Bevatel call center's scalability according to demand without purchasing or updating new hardware, where companies can increase the number of agents and services provided as needed without affecting the workflow.
Integration with different systems:
Bevatel's cloud communication system is an API-linkable system with corporate applications and programs, such as customer relationship management (CRM), ERP, Bevatel Business Chat, and others, providing easy access to information and improving work efficiency.
Improving Customer Experience
Cloud call center systems can significantly improve the customer experience by providing a simple and easy-to-use interface to contact the center and offering multiple communication options with the company, including phone, email, and live chat.
Increasing Productivity and Improving Efficiency
This system enables employees to work from anywhere in the world as long as there is an internet connection, allowing them to work remotely, increase their productivity, and reduce costs.
Control and Monitoring
Bevatel system provides many features for complete control and monitoring over the activities of your institution or business's call center to track the progress of customer service, sales, and technical support in real-time through a live monitoring screen and detailed statistics and reports.
With the Bevatel system's many other features, such as call recording and live reporting for different departments of your business, you can generate detailed reports at any time.
Bevatel Cloud Call Center advantages for Sales Development
The cloud-based Bevatel system is considered an instant communication and response tool between the company and customers, and it plays an essential role in improving sales and revenue.
The importance of the Bevatel cloud-based system for sales development can be highlighted as follows:
Saving time and effort
Companies can save a lot of time and effort by using the cloud call center system. The system automatically directs calls to the appropriate department, analyzes and classifies calls, and prepares reports automatically, allowing employees to focus on the most critical operations.
Improving customer experience
Thanks to the cloud call center, the company can improve the customer experience and provide excellent customer service. 
Customers will receive immediate and accurate answers to their inquiries, increasing customer satisfaction levels and thus increasing the chances of completing deals.
Flexibility in communication
The cloud call center provides the company with flexibility in communicating with customers. 
It is possible to respond to customer inquiries from anywhere and at any time, thanks to the ease of operating the system simply by connecting to the Internet.
Sales performance evaluation
Call center managers can monitor sales employees' performance moment by moment with reports and statistics, allowing them to identify strengths and weaknesses, direct employees, evaluate their performance, and develop a plan to increase sales and profits.
The Bevatel cloud call center system is the latest technology. It enables companies to provide a unique customer experience and support them effectively and instantly, increasing the chances of getting more sales and improving technical support processes and after-sales services. 
Thanks to cloud technology, companies can save infrastructure costs and provide high-quality solutions at a lower price. Therefore, the cloud contact center is crucial to improving sales, achieving success, and developing among companies and institutions.