How to manage medical centers through CRM system hospitals?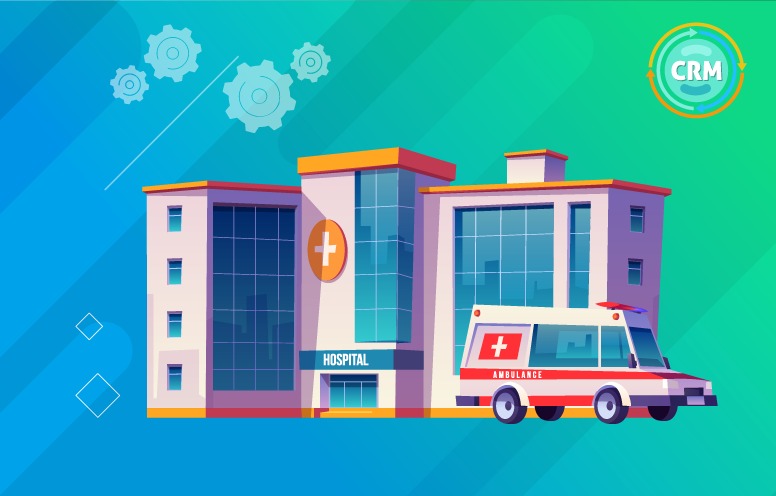 How to manage medical centers through CRM system hospitals?
How to manage medical centers through CRM system hospitals?
All hospital managers or doctors need a modern and professional CRM system hospitals to manage all their patients' bookings to provide the best service. At present, especially in light of the global crisis known as the coronavirus, all medical personnel such as hospitals, medical centers, clinics, and other institutions providing various medical and therapeutic services are required to develop their systems and programs that facilitate the provision of rapid and safe medical and therapeutic service, requiring a system that facilitates pre-booking, scheduling, presentation and selection of medical services, doctors, departments or specialties available, while ensuring a process of Flexible and interactive communication between patients and staff.
With the multiplicity of medical specialties and various departments in addition to the spread of diseases and viruses, patients are resorting to those who provide them with the fastest and best medical service without exceptions. To manage all its relationships with these patients, so that you can eventually outperform its competitors in the market, attract more new customers and convey a good mental image to potential customers at the same time.
Due to the high need of hospitals, medical centers, and other healthcare institutions for an integrated system they can manage all administrative, financial, medical, technical, and customer relations with precision and speed, as a result of this emerged the latest CRM systems known as CRM system hospitals, which played a major role in the success of not a few medical institutions in improving their health services provided to the wing of their customers, in addition to its role in the development of the entire medical sector through all the tools and techniques provided by that system, and we stand here with a very important question: "What is CRM? How can hospitals and medical centers be managed using that intelligent system?! "Therefore, in the following article Bevatel for Communications Solutions and Call Center will help you answer all the questions that may arise in your mind when mentioning CRM in the medical sector, so don't miss that fun reading!
How to manage hospitals and medical centers by using CRM?
CRM is designed to serve a huge number of different activities and sectors, and examples of sectors that need it most, such as the commercial sector, tourism, the finance sector, and the medical sector as well, the system may be similar in each them, but the work and use of the system in each of the previous sectors mentioned varies, in the medical sector with all its hospitals, medical and treatment centers, health care institutions, clinics, radiology centers, etc. requires the ability of the system to perform Special tasks are different from other sectors, and one of the most important uses or tasks CRM system hospitals can do in the best way we mention to you in the following points:
Management of administrative aspects
Financial Management
Medical Management
Patient Relationship Management
1- Management of administrative aspects:
Through the system, all basic and secondary hospital data such as hospital name, addresses, services, prices, schedule systems, available departments, and specialties, as well as rooms, treatment grades, doctors and nurses' grades, and all the hospital's team data, such as their degrees and expertise, can be recorded, with all services provided, operations, treatment units, and medical programs, and contractors such as laboratories or some insurances.
In addition to its ability to record all the patient's medical data, such as symptoms and results of tests, examinations, and reports, doctors' orders can also be registered immediately and managed online through CRM system hospitals whether they are examinations, analyses, medications, nursing services, operations, medical or administrative recommendations, etc., so that doctors can immediately follow up the patient's condition and development.
CRM allows the administration to record and add any data in private files for each patient so that doctors can return that data in the future and see the patient's health record as soon as possible, and through the system, doctors can also inquire about the patient in his name or mobile number, and even the patient's condition can be transferred to other medical departments if necessary.
2- Financial Management:
Through CRM, all doctors' and patient accounts can be organized to inquire about their invoices and then extract them, detail and specify invoices, be they invoices of operations, services, medicines, etc., it also provides the possibility of inquiring about revenues in a certain period, the number of reservations and profits, and the extraction of the operations account for doctors by displaying the data of the doctor, patient, destination and operational dates, in addition to the ability to issue medical services bills from any clinic or department according to the method of payment of the patient, and can Through the system calculate the ratios of doctors in any medical service.
3- Medical Management:
Through CRM, the health and therapeutic process between doctors and patients in hospitals and medical centers can be regulated through the ability of doctors to search the patient at the diagnosis by name or number so that he can review the patient's file with the results of examinations, rays or any device and its vital indicators and sensitivity of medicines or food, and even can modify and add by adding technical data such as radiation and all necessary preparations for it, and results and sensitivity to it. Laboratory test samples and preservation in the patient's file and the attending physician can record his final diagnosis of the patient's condition, recommendations, date of next visit, and what needs to be done so that doctors have comprehensive files for all clients of the medical institution.
There are many powers provided by CRM to doctors and all the team such as the ability to display preliminary information from the patient's file, record the details of the complaint and the observations of clinical examination and preliminary diagnosis, in addition to the ability to free the treating doctor any decision and record it through the system as a procedure of examination, x-ray or surgery, and through the system can transfer the patient to any department, specialty or other doctor and determine the type of due care of the patient, such as preparing the patient before the operation and data of the surgery process and the type of anesthesia, and medications. The prescribed method of use and everything related to the patient's health care.
4- Patient Relationship Management:
Patients can book appointments online, doctors can book, confirm, cancel and reschedule registered patient appointments, taking into account doctors' working hours and public holidays, and patients can even access offers and book a particular offer, with the possibility of booking more than one appointment for the patient and reminding him of all appointments via SMS, and can easily know his upcoming appointments, and CRM system hospitals provide patients with easy access to hospital management or medical center.
One of the most important features of the CRM system in hospitals is its ability to record all patient data from the moment he is admitted to the hospital, where the patient's file includes all the data and location of the patient and the room in which he resides, the degree of the room and facilities, his health condition, his medical history, the treating doctor and his bills, as well as the doctor, can follow up the patient and provide appropriate care according to his condition.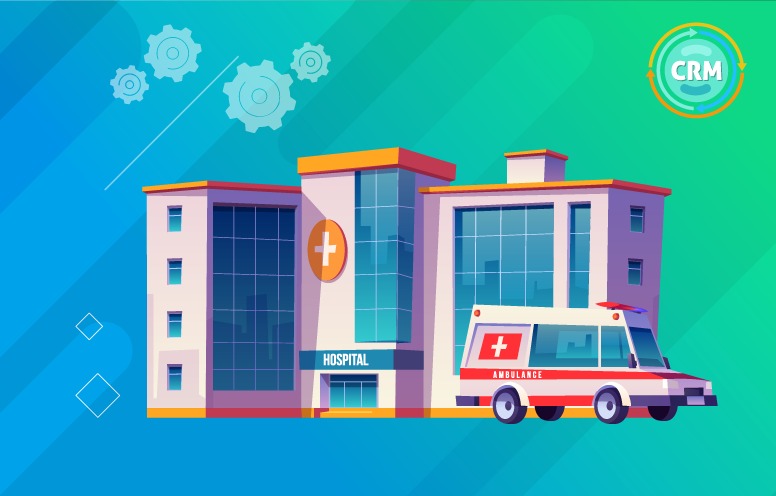 CRM even extracts detailed reports and performance analyses for many of the most important data:
Financial reports for net sales and profits.
Medical reports on diagnostic units such as laboratory and radiology.
Reports on the performance of doctors and all the staff.
Reports on the results of surgical procedures for patients.
Reports on medical records and patient files.
So, if you're looking for the best CRM system to suit the size and type of your medical activity, the answer to that question lies in Bevatel for Communications solutions and CRM systems, more than fifteen years of experience in modern communications with its services and solutions to bring you to success not only at the local level but also success worldwide! That's why we at Bevatel for Communications solutions and Call Center provide different CRM packages for all medical activities and companies, and you can choose between those packages in line with your medical organization and the type and size of your patients and customers.