Keep existing customers or acquire new customers for your company!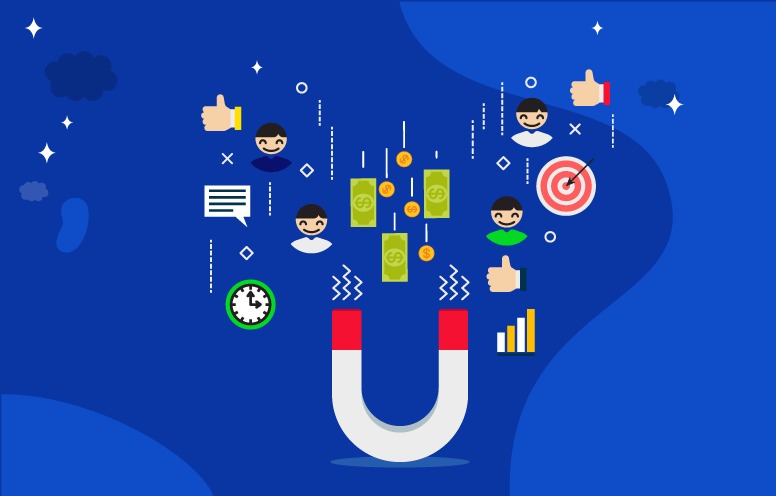 Keep existing customers or acquire new customers for your company!
Keep existing customers or acquire new customers for your company!
A large sector of different institutions and companies seek to expand their customer base and clients, especially business activities of different sizes or products and services they offer, customers were and will remain the primary goal of any organization. Without customers, no company will continue and will not exist in the first place, and this is what drives many companies to study their customers, identify their needs and desires, put them in their priorities to gain their trust and belonging, and due to the different segments of customers and the different ways and methods of access to them, we stand at a very important question which is "How can companies know the quality of their customers and their needs? Is retaining existing customers or acquiring new customers for the organization the most appropriate solution?"
The answer to that question depends on several steps you must take, the most important of which are:
You must initially determine the purpose or goal of your company or business.
Secondly, you must determine what kind of customers you need in the current period of your company.
In the third step, you should carefully study your target audience to be able to target.
The fourth and last step is to identify the strategies or methods you will use to attract your customers.
As mentioned earlier, if you succeed in applying them clearly, you will be able to identify the segment of customers that your business needs, the methods that will help you reach them faster and in the appropriate ways to the size of your target customers, the size of your company or organization's potential as well, and in the following paragraphs we will address the most important steps in detail to help you our dear reader to understand the nature of your customers, and how to reach them easily, so do not miss reading.
First step: Identify the objectives and purposes of your business
One of the most important steps that cannot start choosing your customers without them is the step of identifying the objectives and purposes of your business, businesses or companies may be similar, but may differ in terms of their objectives and purposes, some business activities may be intended to sell their current products only and therefore need to target existing customers who know their products and have no intention of change, unlike some other activities that may aim to build a huge brand, and produce similar products but with different names to be able to impose their control over the market.
These Companies may need a great effort to win the trust of customers, they always target new customers, as well as some companies or organizations may provide certain long-term services, and therefore they guarantee their current customers, and here we find their great and constant need for new customers to participate in their services, but on the other hand we may find that similar companies that provide services to their customers may carry another purpose or goal of targeting their customers, they may care about their current customers because they trust the ability of people to transform the interests of others or attract others in ways Outpace any other marketing!
Second step: Determine the type of customer you need
After you set your company's goals and purposes according to the marketing plans your marketing manager will draw up, you will determine what type of customer you need, is it an existing customer or do you need a new customer? Who is the current customer and who is the new or potential customer can be easily simplified as follows:
The current customer is simply the real customer who has dealt with or continues to deal with your company or organization, he is a target customer who has already subscribed to your services or purchased one of your products, many ways are followed to attract him and target him again easily, where you can attract him by following and applying several different methods such as offers and discounts, preferring him in ways of competitions, continuing follow-up with him and solving his problems with your products or services through after-sales services, and many other ways that can be implemented and applied with that type of customer with ease.
The new or potential customer is the customer that your marketing team selects from within the target audience segment, by drawing their specifications, personality, interests, and needs, according to what is known as Segmentation, or Buyer personas, where you determine who your potential or prospective customers are, their age, where they live, their standard of living, their behavior, interests and even their problems and challenges and the solutions your products and services will provide to them, they are a drawing or initial imagination to identify all your customers' personalities. At one point in their dealings with your company, they can purchase one of your products or subscribe to some of your services.
Third step: Studying the personality of the target audience
Once you've determined what kind of customers you'll need, whether you're going to keep your current customers or looking for new customers, you should study your entire brand audience, from identifying and studying them in full by collecting their data, age, jobs, physical and social level, where they live, then identifying their interests and needs, tracking their desires and requirements, especially identifying all the problems they face or may experience at some point, through marketing campaigns targeting these customers with product, service and ad format, according to what they face. Suits your customers' personalities and needs, to attract your customers to you and their brand affiliation.
Fourth step: Identifying customer attraction methods
The last step is to identify the methods and strategies you will use to attract customers to your company or organization, and there is a range of successful ways you can resort to them with any kind of customers, whether current or new customers, the most important of which are: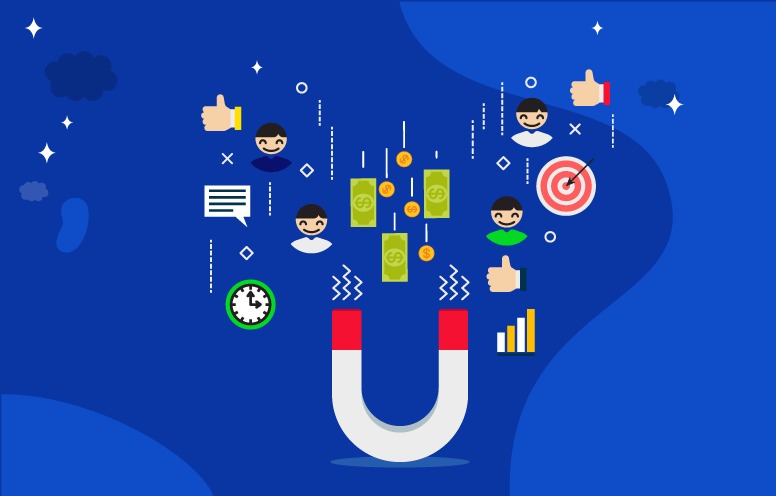 Providing easy communication channels for customers
You can attract your existing customers and other new customers by providing many and easy-to-access communication channels, such as uniting your branch numbers with a unified number so that your customers do not scatter between a lot of numbers or many branches, a unique and easy-to-remember number consisting of 9 numbers and start with 9200, and it is important that that number is short, distinctive and special for your company only, it will help your current or new customers to reach you quickly through one number that will be transferred to the section they want It has such complaints or sales departments as the reason for the call, and can even be transferred to any branch of your company they want, whether inside or outside Saudi Arabia.
For more details about the unified number 9200 from here.
Provide lasting and uninterrupted communication
One of the most important strategies used by companies and organizations to maintain their relationships with their current customers or to gain new customers is to achieve permanent communication with them, to answer customer inquiries about services and products and what they are, prices and so on, all of these questions need clear answers and must be provided to all customers to achieve authentication and gain their confidence, and one of the best ways to help you maintain constant communication is cloud call center, it is a smart and advanced system that allows you to receive all your customers calls from anywhere and at any time, to maintain in constant and continuous contact with them.
For more details about the cloud call center from here.
Identify and solve your customers' problems
One of the most important methods that will help you win over your current or future customers is to identify and track your customers' problems to be able to solve them because on the basis of that data you will be able to form your services, products and offers as well to suit all your target customers, the most important of which is CRM, a full range of tools and technologies modern to manage customer relations, through which you will be able to know your customers and identify their needs, interactions and previous transactions with them and what they need in The future, which will help you develop strong and real relationships with customers.
For more details about CRM System from here.
These are some of the strategies and methods that will help you attract your potential customers and gain more new customers, so if you want to learn more about how to organize your business and manage your sales, and how you succeed in winning new customers, feel free to contact us for your free consultation now.