The Ultimate Guide 2023: WhatsApp Cloud API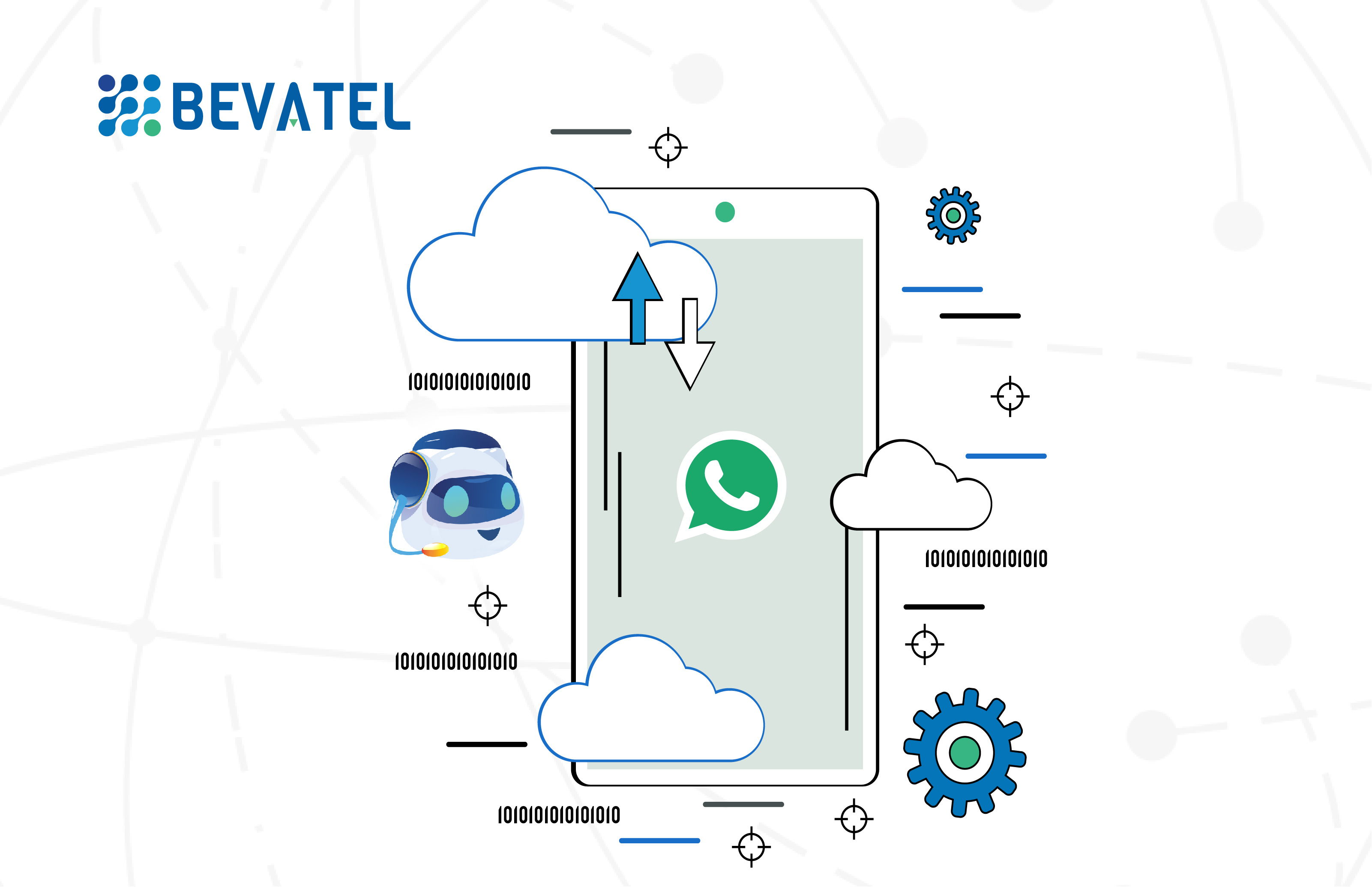 The Ultimate Guide 2023: WhatsApp Cloud API
Now thanks to the launch of WhatsCloud API for all companies worldwide, companies of all sizes can expand their WhatsApp conversations. This post will give you all the information about WhatsApp Cloud API and how it works. Next, we will review the benefits of WhatsApp Cloud API and explain how to access it.
What is WhatsApp Cloud API?
WhatsApp Cloud API is the cloud-hosted version of WhatsApp Business API. You can display WhatsApp API and host it on Business Solutions (BSP) or the company's servers.
However, Meta realized that applying for On-premise WhatsApp took a long time, updates in the API took some time to become available to companies, and some companies needed help to afford the associated costs.
Therefore, Meta announced the release of WhatsApp Cloud API. However, some may question the meaning of WhatsApp Cloud API. WhatsApp Cloud API is the cloud-hosted version of WhatsApp Business API. It has features similar to WhatsApp Business API but is hosted on dead servers instead of the BSP servers of the business solution provider. Since the main difference between the two is the type of hosting, Meta refers to WhatsApp Business API as the On-Premises API to distinguish it from WhatsApp Cloud API.
For this reason, Meta decided to offer WhatsApp Cloud API as a faster and more cost-effective alternative to WhatsApp APP access. However, during the following paragraphs, we will learn how to obtain this service and its advantages for business development.
How can I access the WhatsApp Cloud API?
To get WhatsApp Cloud API directly from Meta, you should set it up on your Facebook developer's account. You can follow the following steps:
Log in to your developer's Facebook account or create a new account if you don't already have it.

Click "Create an App" to create a new app.

Select "Business" as your application type.

Provide basic information about your business. You can leave an unspecified business manager account if you don't have one. Click "Create an App" on your Meta control panel.

Scroll down until you see the "WhatsApp" section and click "Set up."

Read the terms and conditions of WhatsApp Cloud API and click "Keep accepting."

Send a message with the test number created by WhatsApp to your personal or commercial WhatsApp number to test the merger's success.
After completing these steps, you can start using WhatsApp Cloud API to expand your WhatsApp conversations.
Connecting the phone
To connect your phone to Tabsap Cloud API, follow the following steps: –
Press Add Phone Number to connect your phone number to your WhatsApp Cloud API account.

Fill in your business information and click "Next."

Enter WhatsApp profile information and click "Next."

Add a phone number for WhatsApp Cloud API. Please note that you cannot link the number you add to your current WhatsApp account.

Check the phone number you added. The 6-digit verification code will be sent to the number. Enter the verification code once received.

Go to the Send and Receive Messages section. The number you added will be displayed.
Your phone number has been linked to your WhatsApp Cloud API account successfully!  Now, after setting up a WhatsApp Cloud API on your Facebook developer account, you must link it to a messaging inbox in Bevatel Business Chat to start sending and receiving messages.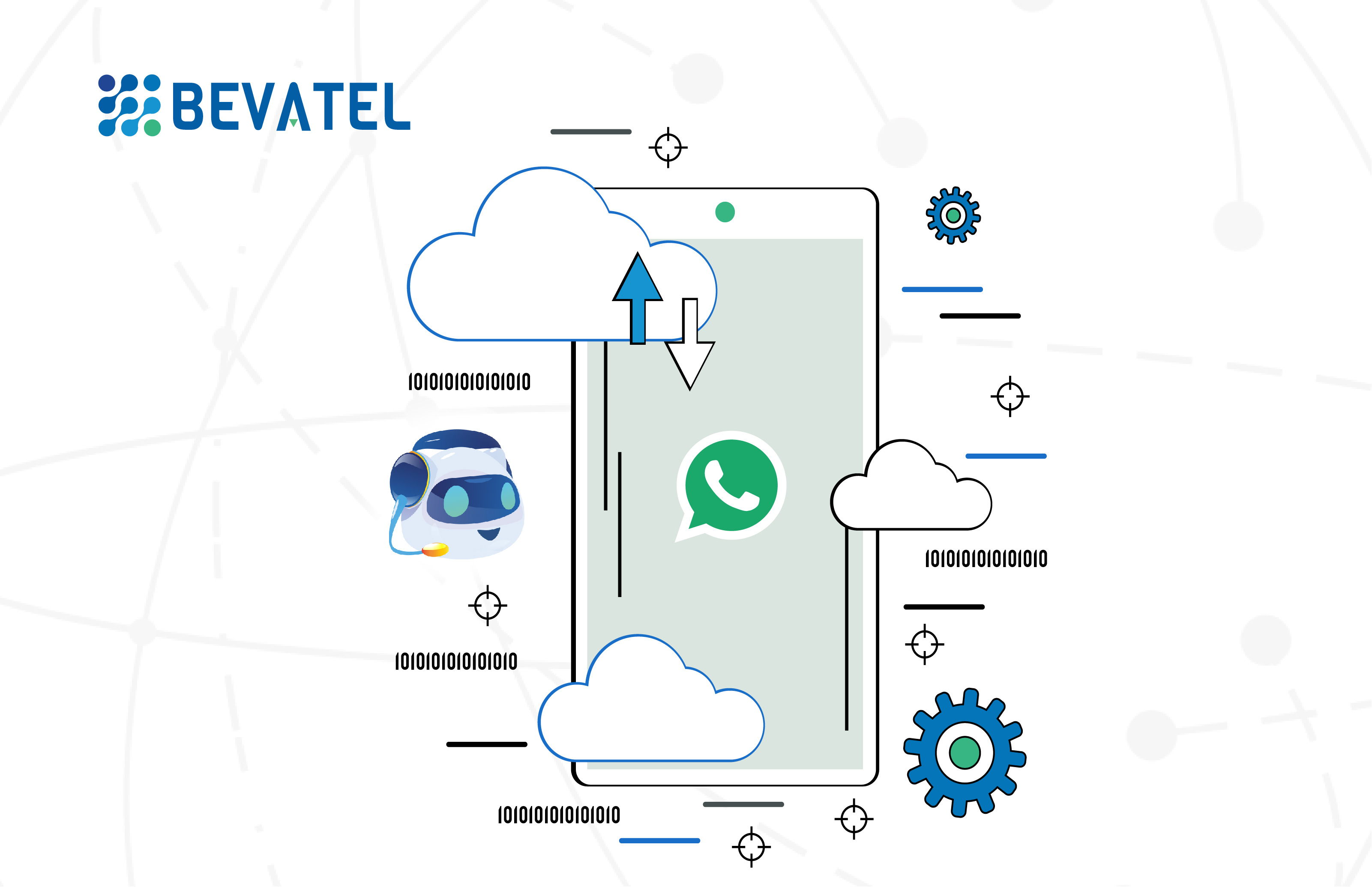 Differences between WhatsApp Cloud API and standard WhatsApp Business
WhatsApp Cloud API is hosted by Meta, allowing companies and private business solution providers (BSPs) to get free access to the API and benefit from quick software execution and security updates.
For WhatsApp On-Premises API, BSPs are responsible for hosting and maintaining the interface. They have to manually implement any updates, which can lead to delays in accessing the latest WhatsApp API updates.
In addition, there is a significant difference in cost between the two interfaces, given the different participants in the application and hosting process. The following are additional details about this.
WhatsApp Cloud API pricing
The cost of WhatsApp Cloud API varies according to how it is accessed. If you get the interface from business solution providers (BSPs), BSP will associate basic costs.
However, because the API is hosted on Meta servers, fees are usually lower than BSPs that provide the API in their facility.
If you get WhatsApp Cloud API directly from Meta, you will only have to pay the conversation fee on WhatsApp. The cost of the conversation is divided into two categories: business-initiated conversations, user-initiated conversations, and service conversations.
Service conversations are those initiated by customers, and companies will incur conversation fees when users' messages are answered during the 24-hour messaging window.
Conversations started by businesses are those created by companies outside the 24-hour messaging window. Companies should use a message form to start a discussion started by the industry.
WhatsApp offers companies 1,000 free conversations every month, which can be service conversations or conversations by businesses. But from 1 June 2023, Meta expanded the limit for 1,000 free conversations to service conversations only.
WhatsApp Cloud API Features
To use WhatsApp Cloud API features, users must connect the interface to omnichannel software such as Bevatel Business Chat.
They do not provide a direct API. Instead, a business message mailbox like Bevatel Business Chat is used as an interface to interact with WhatsApp Cloud API.
Once the interface is connected to the customer chat management software, you can use WhatsApp Cloud API features such as sending broadcasts and interactive messages, getting the green label to check your WhatsApp Business account, and enhancing automation for marketing and sales support purposes.
Using this interface, you can effectively interact with customers and enhance the user experience via the WhatsApp platform for trade and business purposes.
Meta Cloud API Features
Using the Bevatel Business Chat platform and connecting it to the WhatsApp Cloud API, companies have many benefits and possibilities. Here are some key benefits:
Transmission and interactive messaging: Companies can send group messages or broadcast to their customers via WhatsApp, allowing effective and fast communication with the target audience.

Interactive messages can also be sent, allowing customers to conveniently respond and interact with the company.

Get Green Tag: By verifying and relying on your WhatsApp Business account, you can get a Green Tag that indicates that your account is reliable and reliable by WhatsApp. This feature enhances the company's credibility and increases customer confidence in communicating via messages.

Chatbot: WhatsApp Cloud API provides the possibility to use advanced automation to market sales and support. You can create and automatically implement custom scenarios, such as sending welcoming messages, conducting polls, offering automated responses to common questions, and other powerful uses to improve customer experience and achieve higher efficiency in everyday operations.

Using WhatsApp Cloud API, companies can leverage these advantages to enhance customer communication, increase trust and achieve better results in marketing, sales, and support strategies.
Why do many companies choose Bevatel Business Chat as a service provider?
Bevatel Business Chat is a WhatsApp (BSP) business solution provider and customer conversation management software that allows you to integrate WhatsApp into a multi-channel mailbox and fully manage WhatsApp Business accounts, possibly using WhatsApp with multiple users.
What distinguishes Bevatel Business Chat from many BSPs is that it provides free access to WhatsApp Cloud API and does not charge any license on WhatsApp fees.
Additionally, Bevatel Business Chat includes its messaging software, which means you don't need to get access to the API and messaging software from separate service providers.
With Bevatel Business Chat, you can easily manage and organize conversations via WhatsApp Business, communicate effectively with customers, and achieve higher efficiency in marketing, sales, and support. Thanks to the WhatsApp Cloud API and integrated messaging software, Bevatel provides a comprehensive solution that fits your needs in dealing with WhatsApp for business purposes.
WhatsApp Business Cloud and Bevatel Business Chat have become critical solutions for business success and development. Enjoy the benefits of WhatsApp Cloud API and Bevatel Business Chat to develop your communication with customers and achieve higher results in marketing and sales. Integrate WhatsApp into the multi-channel business chat system and use the latest AI and Chatbot technologies to provide a premium experience. Request the service now, and take advantage of the comprehensive capabilities of these solutions for your business success.