How to use a chat bot in marketing a new product? Full guide with steps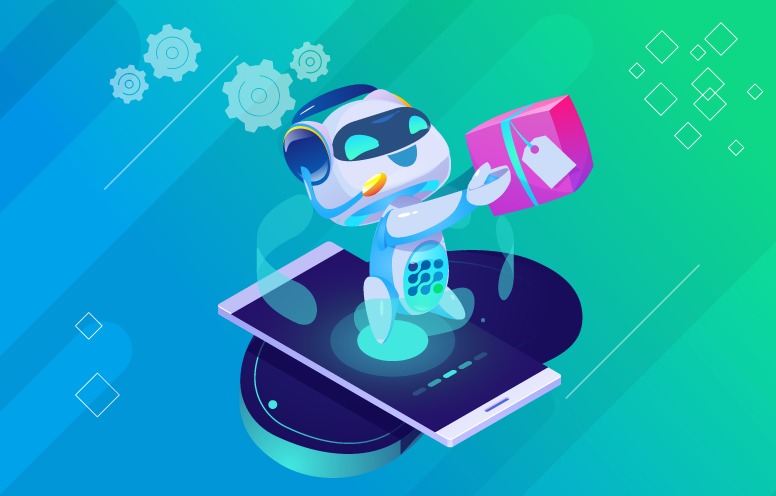 How to use a chat bot in marketing a new product? Full guide with steps
How to use a chat bot in marketing a new product? Full guide with steps
Chat Bot is one of the latest tools used by companies and business activities to achieve rapid and flexible communication with their customers at any time to attract customers and gain their trust and affiliation.
The Saudi or global market is full of different companies and institutions, in addition to a huge number of business activities and projects that compete only to reach the best picture and as soon as possible for all target customers, so that they can provide their services or products to these customers to increase their profits in return, and if we look back at some of the products of these brands and famous ones especially we will find that most of these products have been very popular for a long time, and even these products have won the admiration of a large segment of the public and their association With some of those products, let's conclude from all this the difficulty of marketing a new product amidst giant brands sweeping the market!
When looking into this, marketing pioneers and marketing and sales experts have concluded that there is a range of tools and methods that startups or businesses that want to launch a new product to the market can use and that work to achieve the best communication with customers, increase sales and thus increase profits as well significantly, and you may wonder "how can I market a new product without any losses, especially during the intense competition! What toolkit or methods can help me with the marketing process?! "In the following article, dear reader, we will help you clarify everything about marketing for a new product, and how to use the chat bot, which is one of the latest marketing methods for new products and services in the world, so don't miss that fun reading!
Marketing steps for a new product
For any company or business to market a new product, it must initially develop a complete marketing plan based on all recent studies and the latest findings of the marketing pioneers, so that you can exploit all the strengths and weaknesses, and work to determine the best ways to reach the customer before any other competitor in the market! The steps of the successful marketing plan are to identify the following points:
Study of the current situation
Market Study
Study competitors
Identify the target audience
Setting marketing goals
Select the tools used
1- Study the current situation:
One of the first and most important steps to create a marketing plan for a new product in the market is to study the current situation, not only for the product itself but for all the risks and threats that the product may be exposed to, through that study companies can identify their strengths and weaknesses so that they can exploit their strengths and modify weaknesses, and they will be able to know the opportunities they can exploit for them, and the most important threats that they may encounter in marketing that product.
Once the company has determined and studied its current position, you must determine what target market you want to launch the product in! Is it only the Saudi market or the global market? Will you only offer the product to certain areas? Or are you going to invade the whole market? It can therefore begin to study the market that has identified it, the number of competitors, what the competition looks like, whether the market needs that product or not, whether there are similar products or not, whether it will help solve a problem with the public, or whether the product may conflict with the customs and traditions of that market.
3- Study competitors:
After identifying and studying the target market, we begin to study the size and shape of competitors in that market, it must be determined whether these competitors have similar products or not, whether their products are well known and highly demanded by the target audience or not, and must identify the strengths and weaknesses of competitors so that we can exploit them for the benefit of the company, in addition to the need to identify the methods and strategies used by competitors, and determine whether they are successful or not so that we can apply the appropriate and take into account among the methods that we're going to use to market that new product.
4- Identify the target audience:
One of the most important steps to create a successful marketing plan for a new product is to identify the target audience, you must determine who your target audience is, what age, where to live, its physical and social level, its gender, what it does, what its material income, its job, its family, and its various demographic characteristics, in addition to the need to determine what it loves, what problems it faces, how the new product can help it solve a problem of its problems or match one of its desires, and the most important point is the necessity of Determine how your audience prefers to communicate!
5- Setting marketing goals:
Marketing objectives vary from company to company and from product to product. Some companies that have a weight and position in the market may be aimed at invading the market with a new product along with other similar products but varying in name only, and therefore they ensure that the public buys most of their products as they aim to increase sales and profits, some other companies that may be emerging may have the aim of entering the market and building a good reputation and increasing awareness of the brand, and in various cases must choose Practical, easy-to-achieve and flexible goals as well.
6- Select the tools used:
The last step to create a successful marketing plan for marketing for any new product is to identify the tools and methods used in marketing, there is a huge range of tools and methods that can be used, there are call center systems that target telemarketing, there is e-mail marketing, there is also marketing through search engines, marketing through social media, and each marketing type includes several tools and methods of its own, the most important of which helps to combine all kinds of marketing that we mentioned, Help you get to the customer better is a chat bot or what's known as a chat robot, which we'll address in detail in the next paragraph.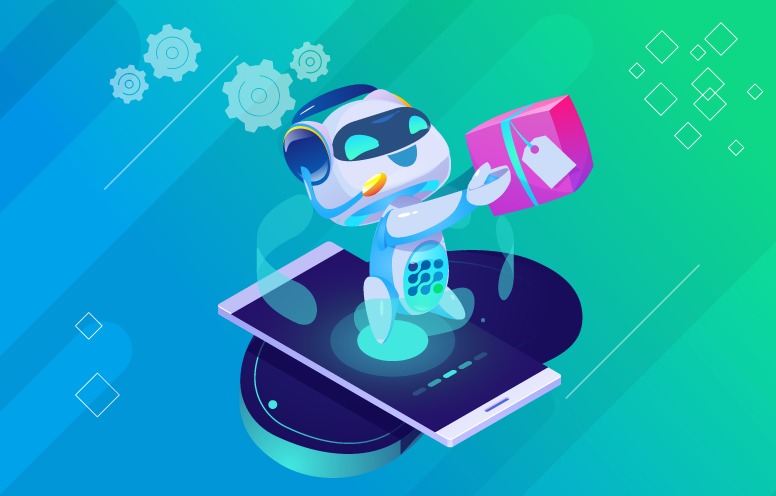 What is chat bot? And how will it help you market a new product?
Chat bot has many names may be known as a smart reply, automated reply, or conversation robot, which is a modern interactive digital technology that has emerged several years ago, it is a robot that does the same as the real human, it is a semi-real simulation that helps complete the work and accomplish tasks accurately to save time and effort on the team, and there are many famous examples in which major companies such as Google or Apple created a special chat bot tool With them, where they designed a chat bot famous as Seri or Google Assistant, Chat bot is a sophisticated system that helps businesses respond to all conversations and messages of their customers automatically from all their social media channels through processed responses or messages registered according to custom or public templates predetermined according to the objectives and purposes of each business.
It's a smart tool that will do a lot of tasks and functions at the same time without any breakdowns. When marketing a new product chat bot will help you identify and track your potential customers and attract new customers, and you'll be able to respond to all your customers' conversations automatically, whether from WhatsApp Business or by collecting all your customers' messages from all Social Media platforms such as Telegram, Facebook, Twitter, Viper, Skype, Pinterest, Snapchat, TIK TOK, YouTube, and even all Your communication channels such as email, website chat, online store and others, you can schedule specific message response times depending on your company's working hours, or hours of conversation robot when your employees are busy or off-duty and on holidays, and through that smart chat bot you can schedule messages to be sent on certain dates with responses or messages recorded according to custom or public templates and unlimited and endless number, This allows you to communicate continuously and professionally with all your customers, so you can build strong relationships and connections with your target audience, thereby increasing your sales and profits.
These are some steps that will help you market any new product using chatbots, which will help you communicate with your customers with ease and at the lowest possible cost, so if you want to learn more about how to improve the performance of your marketing campaigns, and how to succeed in winning new customers, feel free to contact us for your free consultation now.