5 Usages of CRM System for profits and sales increasing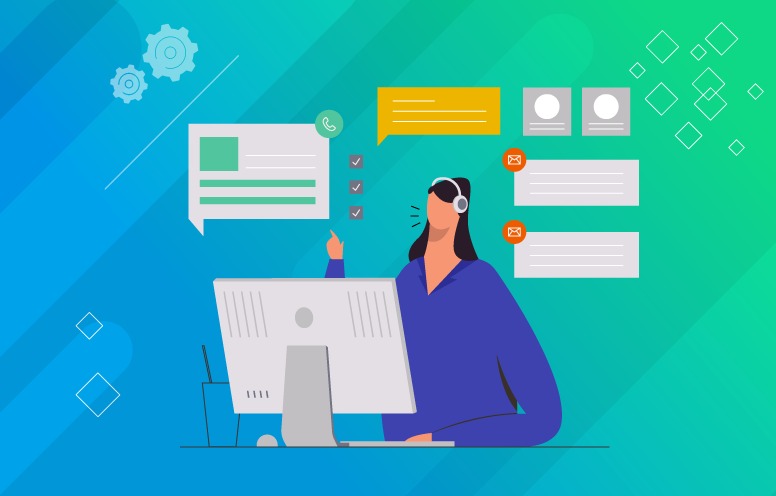 5 Usages of CRM System for profits and sales increasing
5 Usages of CRM System for profits and sales increasing
CRM System is one of the indispensable platforms in any establishment or business that seeks to increase sales, improve sales, technical support, and customer service performance.
The Bevatel customer relationship management system is the best customer service system in Saudi Arabia for many governmental institutions, commercial activities, private sector companies, and other business sectors that we will mention in this article.
This system provides multiple professional advantages that make it the first program for all departments of institutions and commercial activities to complete tasks and deals with customers professionally and other things that we will learn about through this article.
What is the Bevatel CRM System?
This system combines technology and strategic thinking to improve relationships and interactions with existing customers and build better relationships with new customers.
The departments of establishments and commercial activities seek to use this program to gain new customers by converting potential customers into actual ones, satisfying them, following up and developing their interactions, besides improving the satisfaction of the current customers and their retention.
Many government institutions, private companies, and commercial activities, with different activities and fields of work, benefit from the CRM system to develop their departments, work performance and increase profits. We can mention some of the areas that use this system as follows:-
Companies for real estate investment and development
Hospitals and medical institutions
Schools and educational institutions
Tourism and travel companies.
Governmental institutions.
Electronic stores.
Usages of customer relationship management system
Many institutions and commercial activities depend on the CRM system because it is a versatile program for all your establishment departments. And we can mention the most prominent uses of this system in some points briefly as follows:-
CRM system for managing sales operations.
Marketing operations development and management.
Technical support and customer service department
Store Management.
Projects management
Sales Operations Management
One of the most popular advantages of CRM software is that it helps your company or business sales department implement and monitor all sales processes starting from caching leads and converting them into actual customers.
This system also allows you to automate sales processes, follow up on all transactions and deals that your sales staff close, and follow up on pending deals.
This system provides multiple technical features that help you manage and develop sales plans and interact with your potential customers professionally to convert them into actual customers.
This system allows you to create logs for your potential, existing, and new customers, and this system enables you to manage these logs to view customer accounts at any time.
In addition, the Bevatel customer service system enables you to follow up on customer transactions daily, weekly, or monthly.
Finally, this system provides you with many details, technical features, and data that help you manage and follow up sales staff performance in your organization or business and then evaluate and develop it.
Marketing management and development
A CRM system helps you implement, monitor, and manage all the marketing operations of your establishment or business.
This system enables you to implement digital marketing campaigns for your establishment through your pages on social media channels. And this helps you to monitor and develop these campaigns and their results in general.
The Bevatel customer relationship management program provides you with many reports and data on the problems, attitudes, and interests of target customers to help the marketing department understand the target and current customers well and provide products and services that meet their needs.
In general, this system helps the marketing department of your organization or business to accurately identify your target customer segments and then develop marketing and sales plans to increase your profits in general.
Technical Support and Customer Service Department
The customer service system helps you provide better technical support to customers through the technical support tickets that the system has.
Technical support tickets enable you to save all customer problems and complaints about the service or product you provide to them.
Technical support staff can follow up on resolved customer problems, pending problems, and other customer requests by using technical support tickets,
This system also provides detailed reports regarding the customers you contact. And these reports give your customer service department an integrated overview of your customers' problems, inquiries, needs, and complaints. And thus help you provide technical support and better customer service.
Store Management
One of the most popular advantages of the CRM system is that it enables you to manage your business or establishment store with many professional features tools that help you monitor the workflow of your stores regularly.
This system enables you to manage the products in your establishment stores using advanced professional techniques and codes.
In addition, the CRM program enables you to view the available and sold quantities of your existing products. And it also allows you to track and manage all supplier and customer transactions in real-time and export daily, weekly or monthly reports.
CRM System for Projects management
The Bevatel customer service management system provides you with many features and tools that help you manage new and existing projects professionally with multiple options for you and your staff.
It also enables you to follow the workflow and view the project implementation levels periodically.
With this system, you can do the following:-
Add data and details for each project.
Define the tasks of the project and add them to the system.
Assign tasks to each employee.
Determine deadlines of tasks for each employee.
Follow up the implementation of the various tasks and phases of the project.
View and monitor pending and done tasks.

Why do many companies use Bevatel advanced Call Center Solutions & Services?
Many institutions and commercial activities rely on Bevatel services and solutions for advanced contact centers for many reasons and advantages that Bevatel provides, which we can mention in some points as follows:-
Bevatel provides high-quality integrated professional solutions and services for call centers at the lowest costs.
Bevatel provides a customer service system and a cloud-based call center system that is easy to operate and has many professional features.
Bevatel provides outsourcing call center services with professional and specialized customer service staff.
Bevatel provides premium after-sales services by training your employees on the systems until they become perfect.
Bevatel provides free and regular technical support services to customers throughout the subscription period and all the hours.
Bevatel appreciates ​​the privacy of its customers, so we do not log in to the customer control page without an official request from him.
Bevatel enables you to integrate call center and customer service systems through API integration with many advantages.
Bevatel provides many tools and features to evaluate the performance of call center staff periodically and with reports.
Bevatel systems are clouds and enable you to work remotely and from anywhere cloudly by connecting to the Internet.