The Best 5 VOIP devices in Saudi Arabia for 2021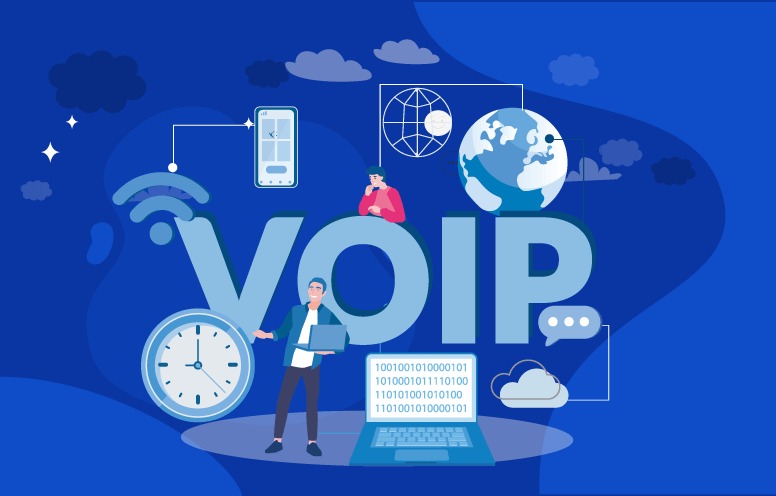 The Best 5 VOIP devices in Saudi Arabia for 2021
The Best 5 VOIP devices in Saudi Arabia for 2021
Many companies seek to achieve the best communication with their customers at the best price, and perhaps one of the biggest problems or obstacles that meet organizations of different sizes is the difficulty of communication and high cost, and there emerged the need for a fast and safe way to transfer voice to and from anywhere in the world.
VOIP devices emerged at the beginning of 1995 based on VoIP technology, which changed the traditional world of communications, entering a new era of technology that helps all companies achieve better and faster connectivity.
Now you may be wondering what VOIP devices are and how they will move your company to success like no other! So, in the next article, Bevatel will answer all the questions you may have about VOIP products.
Article elements:
What are VOIP devices?

How do VOIP devices work?

Which companies need VOIP products?

Are IP voice products better than the landline?

What are the kinds of Voice over IP devices?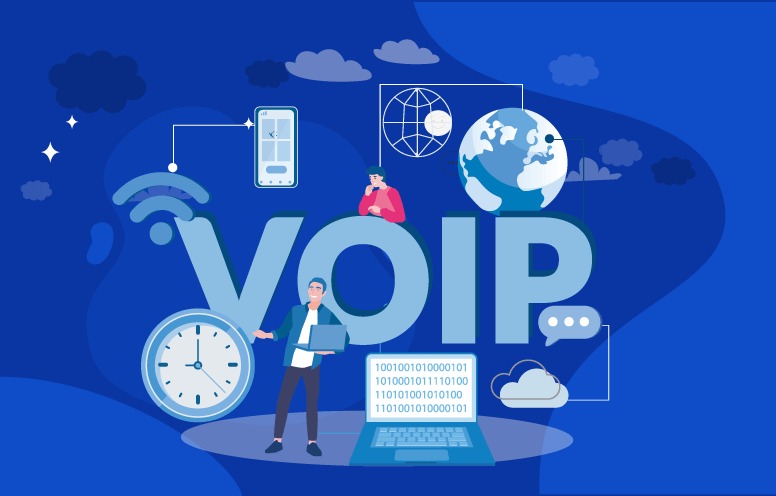 1- What are VOIP  devices?
Simply VoIP devices are a way to connect voice conversations over the Internet, or over any network that uses IP, a variety of devices that regulate communication through VoIP, so many people can communicate simultaneously through the Internet and can talk to them using these modern devices.
Where Voice over IP devices enable you to communicate with all your customers in the best quality and more efficient than before!
Traditional phone barriers are no longer a problem for you. Through these devices, you can communicate voice, but also image, at the lowest cost, to have a new experience with countless advantages, and if you're wondering how VOIP devices work, you'll find the answer in the next paragraph.
How VoIP devices work can be simplified in several stages, starts from VOIP technology converting voice signals from your phone to digital signals and then dividing those digital signals into a set of packages after they are pressed.
Devices of Voice over the internet protocol rely on the use of the IP to send the package collection that has been pre-compressed in several paths through the same data network, and then these packages reach the receiver on the other side, and then these digital signals turn to clear audio signals to be understood.
That's what happens behind this complicated process, but it's simply apparent that you communicate with one of your clients through the Internet easily, receive and channel all calls very efficiently via Products of Voice over the internet protocol, and many business owners may be wondering if VOIP devices suit them or not. We will know the answer to that question in the next paragraph.

That is one of the frequently asked questions about VOIP devices, although its answer is about one goal: How do you want to reach your customers? do you want to reach them quickly and unhindered in communication and with the highest efficiency! Would you like to make communication easier between you and all your customers and branches? Of course, no matter how big your company or business type, you'll need Voice over IP devices!
Where Products of Voice over the internet protocol improve the communication process and maintain a constant and fast connection between you and your customers if we take a tour of the world market and look at how many companies there are. They all rely on Devices of Voice over the internet protocol to compete strongly! Therefore, most of these companies used VOIP devices instead of relying solely on landlines, and we will know the differences in the next paragraph.

4- Are IP voice products better than the landline?
Many advantages have made VOIP devices the best solution and alternative to the landline, and we will mention the most important reasons in the following points:
Lower costs
Flexible communication
Privacy and security
Ease of use
Multiple uses
A) Lower costs
Compared to landlines, which can be very expensive for users as well as companies. VOIP devices are very inexpensive, reducing a lot of cost to users and service providers.
These devices rely on voice-over-IP technology, which prompts many companies to choose it. Especially those that operate internationally because of the high cost of an international call on regular phones.
B) Flexible communication
As Devices of Voice over the internet protocol help you achieve flexible communication with ease. It no longer requires you to work from the company only. With VOIP devices you can contact your customers and employees from anywhere. Also connect your customers with you from inside and outside Saudi Arabia and at any time.
C) Privacy and security
 Through VOIP products you can communicate with all your customers and employees in complete privacy. You can ensure that your company's secrets and customer data are kept fully on fully automated databases and servers, and you can also ensure that no call is breached between you and your customers.
D) Ease of use
VOIP devices have a smart easy-to-use interface, easy to install and operate, and only require you to connect to the Internet.
E) Multiple uses
With VOIP devices, you can now enjoy the unique features that will make your business easier and achieve better communication. As Voice over IP devices allow users to use any internet-powered application. So you can use the same network to save a lot of costs, and VOIP devices provide you with many other features such as conference call and voice mail recording capabilities, as well as managing your contacts.
5- What are the kinds of Voice over IP devices?
There are many VOIP devices that Bevatel offers you, which we can limit to the following points:
Headsets

IP phones

Pbx

Gateways

Conferencing Endpoint
These are some of Voice over IP devices, each device has its uses and characteristics, and you can choose the right for you from the VOIP devices according to the nature of your company and business, as well as according to your needs and the size of your customers, and you must know that the customer is your primary goal! Always think about what might improve the mechanism of work of your company and improve the quality of your communication with your customers, to gain the trust of your current customers and reach your target customers.
Do you want to know more about VOIP devices! Call us now.