Now get WhatsApp Business API with your unified number 9200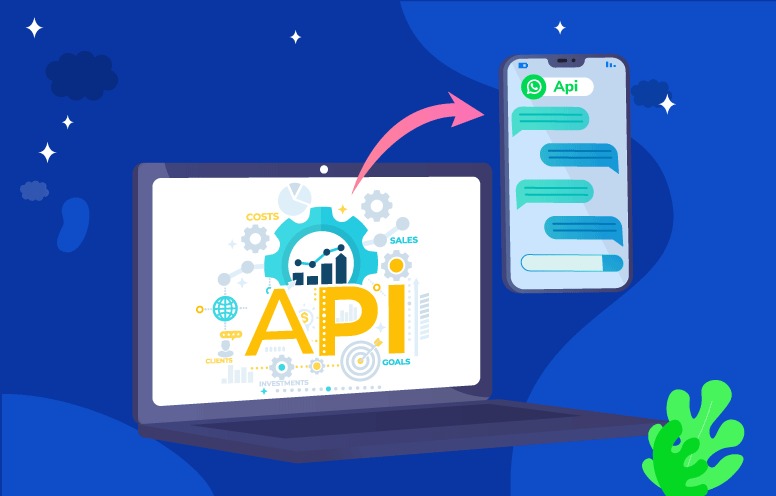 Now get WhatsApp Business API with your unified number 9200
Now get WhatsApp Business API with your unified number 9200
If you enter that article, you are certainly, dear reader, mostly looking for WhatsApp Business or Unified Number Service!
But imagine that you can take advantage of both of them at the same time, in a way that enables you to complete all your tasks and communicate with all your customers very easily, and even connect all branches of your organization or company to a unified number, with all your customers' calls and messages on the same number, it is not just imagination but it is easy to investigate Bevatel for the solutions of the call centers, and in the following article we will show you how you can connect all your communication channels with WhatsApp Business with a unified number with ease And at no cost! So don't miss that fun reading and keep going until the end.
At first, you should be aware of what WhatsApp business API is and the difference between it and normal WhatsApp is simply as follows:
The regular WhatsApp or so-called traditional, owned by nearly millions of users around the world, making it one of the most successful and popular social media platforms, is limited to personal use and sending conversations between two people or through a group of people, cannot be a collective use such as having more than one user of the same number, which hinders many institutions, companies and business owners who want to market via WhatsApp, or use WhatsApp as a means to communicate with their customers.
Therefore, in the past years, a smart Social Media application, a sophisticated and modern version of regular WhatsApp dedicated to entrepreneurs and business owners, has been designed to help you send and receive your customers' messages from everywhere at the same number, and all your employees can even use that number without any problems or obstacles, it is a business account for companies to enable them to communicate with their customers easily, flexible and fast marketing to manage successful marketing campaigns and good profits and returns.
Here we can say that WhatsApp Business is one of the most important ways that has helped many companies to manage their campaigns with accuracy and flexibility, communicate with their customers better, and even facilitate the work on their employees until the highest level of service quality is reached, if we start mentioning the features of WhatsApp Business we will not end, but we can mention the most important of those advantages and characteristics that if you exploit them and take advantage of them will save you a lot of effort and costs!
Let's come up with the first important feature: "Access to WhatsApp with your unified number."
One number, one account, thousands of conversations, and many users, great isn't it! Yes, this is what WhatsApp Business provides you, where you can get a commercial account with your unified number 9200 by creating a special account with your unified number, so that your customers can communicate with you through it, as well as your employees will be able to respond to all your customers from the same number, so that you get a flexible and fast communication process, by creating a WhatsApp Business account on your unified number you will get the benefits of the unified number in addition to WhatsApp benefits together, to improve your business and develop the process of communicating with your customers.
For more details about the unified number 9200 from here.
Let's move on to the second property, which is "more than one user with one number"!
WhatsApp Business has overcome the biggest flaws and problems of traditional WhatsApp, which is the problem of not being able to use two people together for a single WhatsApp account, which has caused a great dilemma for companies and institutions that want their employees to use the same account number, which requires more than one number and therefore the difficulty of communicating with customers and distracting them between numbers and accounts, so one of the superior features of this advanced type of WhatsApp is the possibility of entering more than one user on the same number and using it easier to respond to customers and receive their conversations Messages and various marketing campaigns are directed to them through that unified number.
And here we come to the third feature which is "Connect your branches and connect your conversations"!
By getting your WhatsApp Business account with your unified number, you'll be able to connect your branches with a single number to make it easier for your customers to reach you and communicate with you, and they can communicate with you with WhatsApp conversations at the same number, it won't be difficult anymore, but it's turning into an easy, flexible and fast communication process that allows you to communicate strongly with your customers from anywhere.
Now the fourth feature is "multiple applications in one app"!
One of the great advantages of WhatsApp Business is that you can connect all your different communication channels with customers on Social Media such as WhatsApp, Instagram, Facebook, Telegram, and many more, all in one easy-to-use interface, and only one number to collect all your tasks on a single platform, it's no longer as difficult as the past and requires you to navigate between different applications to respond to your customers, often leading to late reply or ignoring some messages, or even not seeing most messages and getting away with it. You can now follow all your customers from all your social media accounts with a single platform to receive and send all your conversations and messages as well as your various marketing campaigns.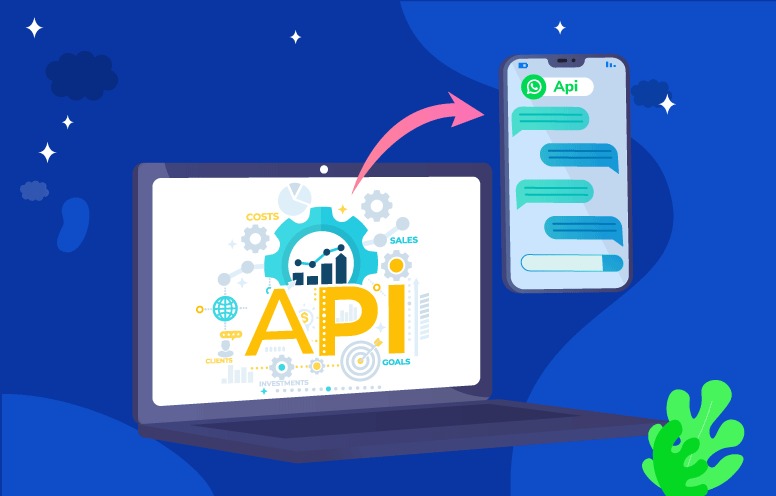 And we come to the fifth and decisive advantage which is "successful marketing campaigns"!
Most companies and institutions seek to make marketing campaigns with huge budgets only to reach all their customers everywhere whether they are inside or outside Saudi Arabia, and here we stand at a very important point which is the cost and the possibility of success or failure of the campaign, where most companies, if not all, seek to spread their campaigns on different platforms and social media channels, but also use search engines only to ensure the success of the campaign, all of which represent a major obstacle for companies especially in pursuing and analyzing their results.
 and therefore what was gained business API is one of the most ideal solutions used in the past years, it is easy to use and is a unified channel to receive and send all conversations and campaigns through a unified number of the company, and even helps you track the reaction of customers and determine the results of the campaign and analyze them with detailed reports and performance analysis, helping to improve them in the future and shape them according to what the market needs and what customers want.
One of the indispensable advantages is "smart and quick automatic response"!
With WhatsApp Business, you'll be able to respond to all your customers at any time with professional responses through chatbot, which allows you to respond automatically and perform most of your tasks effortlessly, through which you will be able to respond to all your customers' messages from all your social media channels, and you can select the working hours of your employees and hours of conversation robot when your employees are busy or off-duty and on holidays, allowing you to communicate continuously and interact with your customers.
And we come to the last feature which is the feature of "Receiving messages without limits"!
Imagine that you can receive your customers' inquiries and complaints from anywhere inside or outside Saudi Arabia, and in any number! With WhatsApp Business, you'll be able to receive thousands of messages without limits, and you can even receive a huge number of your customers' messages from all your accounts on different social media channels, where they are received and grouped into a single platform and easy-to-use interface.

So, if you want a new and unique experience, with a combination of smart solutions and services aimed at your convenience and customer satisfaction, feel free to contact us for your free consultation now!