The cost of creating CRM systems for organizations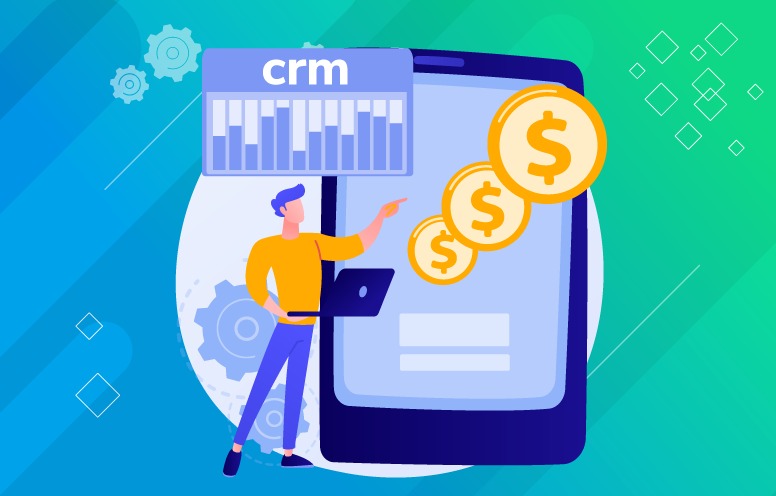 The cost of creating CRM systems for organizations
The cost of creating CRM systems for organizations
CRM systems are one of the latest customer relationship management systems for 2021, with fantastic features that allow you to follow your customers and transactions from anywhere in the best form and at the lowest cost. For a large number of years companies and institutions, whether emerging or giant, have been desperately looking for the best ways to help them reach their customers, and be able to track their wishes and know their needs, in addition to their need to organize sales and purchases, monitor all sales processes and follow-up marketing and other tasks that any company may need to deal with customers anywhere, and for any organization to carry out all those tasks requires a few tools and regulations It can help them complete their affairs faster and less effortlessly, but not long ago, many telecommunications solutions and call center systems companies searched for the best technologies and methods to help them design a system that can help companies and organizations perform their tasks to the fullest and lowest cost.
Here, telecommunications solutions companies have been able to develop and design the latest CRM systems in companies, known as CRM, a system that most corporate, institutional or business owners have come to call for, because of the tools and methods that make the customer choose from among the thousands of companies in the market, it helps you to know what is going on in the mind of your customer, who is your customer, his desires, his needs, his complaints and problems that will make him a solution to make him choose your company or brand. Business is very favorable, and we stand here with a very important question: "What is CRM, and is it suitable for all companies? What is the cost of creating it? "So, in the following article Bevatel will help you answer all the questions that may be in your mind when mentioning CRM, so don't miss that special reading!
First: What is CRM?
CRM is simply an abbreviation of "Customer Relationship Management", a complete and integrated set of tools and modern technologies for managing corporate and institutional customer relationships, a smart system that helps you collect your customers' data and personal information, then analyzes and categorizes them to eventually obtain structured information and numbers whose results can be analyzed, so that you can develop strategies and tactics to develop your products and services that you provide to your customers in the future, as will Form all the services, products provided and methods of communicating with your customers in accordance with their wishes and needs, in return for a lot of profits and sales.
CRM's modern system aims to collect, analyze and manage all the data of customers of different companies, organizations, or business activities, from recording and saving their personal information, to analyzing the behavior of your customers, to achieving a better experience for existing customers and gaining more new customers, CRM provides organization managers and business owners with the latest information about their customers in real-time, so that they can easily extract analysis and reports that help the company's marketing and sales team identify the customer's basic requirements, and provide everything that He needs services.
Second: How can CRM be used in organizations?
There is a range of functions performed by CRM for any company or organization, and we can mention the most important of these tasks at the following points:
Targeting customers
Follow-up customers
Continuous communication
Problem-solving
Sales
Task planning
Live monitoring
Performance analysis
1- Targeting customers:
CRM intelligent system helps all companies and organizations target potential or prospective customers by accurately and identifying your target customer lists while identifying all their personal information, data, or dealings with your company, and identifying their needs and problems, to shape your products and services to suit all target customers.
2- Follow-up customers:
This system helps a large segment of different businesses and projects take care of their customers and follow them, track their journey with these companies starting with determining what these customers need, all their problems, and help to gain customer confidence and attention.
3- Continuous communication:
This smart system helps you take care of your customers and achieve the best communication with them in the best ways and techniques that allow lasting, uninterrupted, and minimally expensive communication, and helps you provide multiple ways of communicating to gain their trust and succeed in strengthening your relationships with your customers in the shortest possible time.
4- Problem-solving:
One of the most essential tasks of a CRM smart system is to help different types of companies and organizations solve and address the problems of their customers and follow them, by saving customer data and recording everything related to your customers on a single database, so if your customers face any problem such as some technical, financial or other problems, you will be able to retrieve all customer information and everything related to their accounts, journey with you and all their transactions with your company, then you will be able to identify the problem and develop possible solutions In front of customers, identify the perfect ways to solve them to eventually get your customers' satisfaction.
5- Sales:
This new system not only has a tremendous ability to manage your customers' relationships, but also helps you follow up on all sales and purchases in your company or organization, it helps you carry out a full and comprehensive follow-up of all sales, purchases, and shipments within the stores of your branches or business, and helps to account for any number of products, and ultimately calculate sales and profits periodically to keep you informed of the operations or transactions of your organization.
6- Task planning:
This system helps all company owners and organization managers to plan tasks in detail for all employees and all departments of the company, where you will be able through the modern tools and methods provided by that system to plan and divide tasks and follow up the implementation processes immediately, in addition to organizing and following up the workflow, whether in stores, sales management or any department of the company.
7- Live monitoring:
With the modern CRM systems, you'll be able to constantly monitor your employees, customers, and all operations within the company, and you'll always get in touch with them on live monitoring screens that allow you to evaluate each employee's performance individually, as well as evaluate the company.
8- Performance analysis:
This system will help you get detailed reports and real analysis of performance in proportions and numbers on everything that is done within the company, the level of the team and all employees of the company, analysis of department numbers and percentages of profits, sales, or losses, for any products sold or services that have been subscribed by customers and their reactions to them, all of which will ultimately help you to develop the company's working methods and improve the level of the entire system.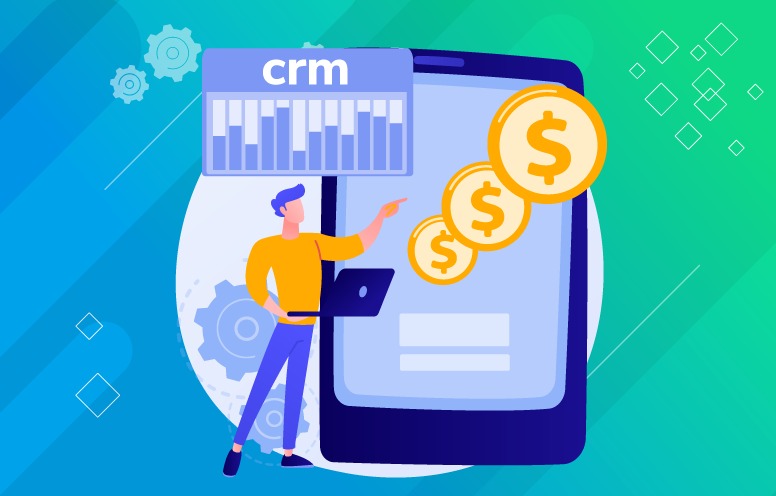 Third: What is the cost of creating a CRM system?
Determining the cost of creating professional CRM systems for companies and business activities depends on the size of the company and the size of the customers, and the tools provided by that system, so we at Bevatel for Communications Solutions and Call Center provide different CRM packages for all business and corporate activities, and you can choose between those packages in proportion to your company, type, and size of customers.