3 mistakes when communicating with your customers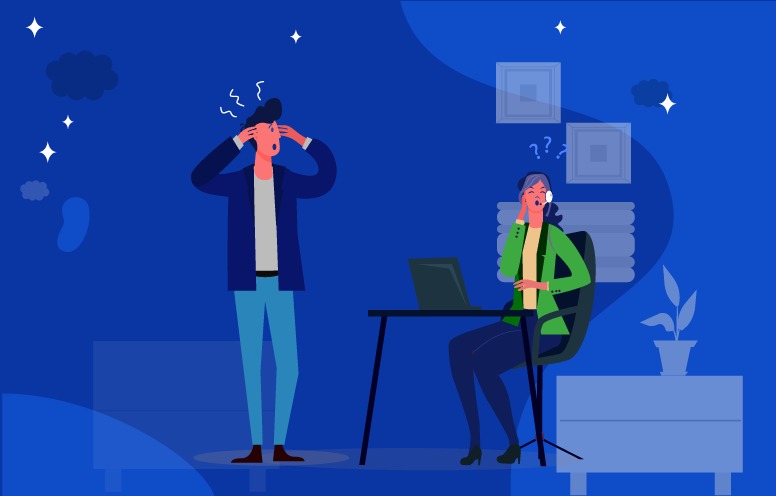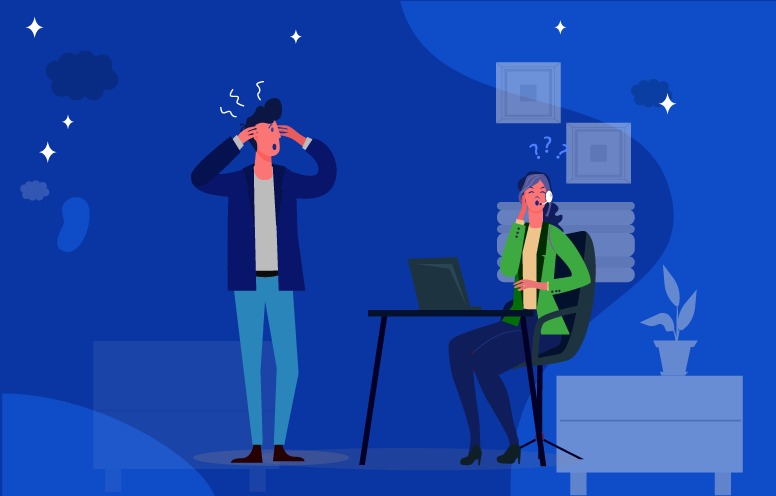 3 mistakes when communicating with your customers
3 mistakes when communicating with your customers
If you don't care about your client. Your opponent will take care of him! "Yes, it's one of Philip cutler's most famous sayings when we come to mention customers and ways of attracting and communicating with them, Philip Kotler had a famous point of view, and he is one of the most prominent marketing thinkers in the world and he had many experiences in communicating with customers, where he felt it was necessary to monitor your competitors, learn from their mistakes, analyze their ways of thinking and marketing methods, if you continue to work in the same way as your traditional thinking and your customers start to be disturbed, there will be one of the competitors waiting for them!
If we take a quick look at the global market, we will find it full of large, giant, and emerging companies and institutions as well, all of which are working hard to provide all the comforts of their customers with available, easy, and inexpensive communications, after-sales services, and solutions to their problems, because the customer has been and will continue to choose the company or organization that cares about him and always prioritizes him.
That's why in the following article we'll show you the three most common mistakes companies make when communicating with their customers, and we'll offer a range of solutions that will help you avoid those mistakes, so don't miss out!
The first mistake is: The difficulty of your customers reaching you.
One of the most common mistakes that companies do always cause their customers is the difficulty of accessing them, as an example of some companies that still use traditional numbers, when a customer wants to communicate with one of those institutions is surprised by a huge quantity of numbers related to the branches of that company, which has prompted most organizations to change their numbers to the unified number or the short number.
which is a distinctive number consisting of 9 numbers and starts with the number 9200, where its basic usefulness is to link Among all branches of the company by number one to reach customers easily to it, and be unique and unique and private of the company only, and easy to remember so that customers can order at any time, through which the customer can reach any branch of the company or a specific section through his request for this number, as he succeeded in overcoming several problems and avoiding many mistakes made by companies, the most important of which :
It's hard for customers to remember most of your company numbers if they're multiple or long.
The difficulty of your customers reaching or inquiring about their problem department, as most companies give a different number for each department.
The high cost of calls to your customers, especially if it is an international call from outside Saudi Arabia.
There is no call conversion feature, which may prolong the resolution of customers' problems, or their access to their queries, causing them to be disturbed.
The second error is to "hide information from your customers."
When you hide information about your customers, whether it's information about your products or services, information about solutions to their problems, and not clarifying the picture in full, it's a serious mistake because of the serious consequences of:
Customers lose confidence in your brand or organization.
Customers start talking about your organization badly.
Customers tend to choose one of your competitors.
Give up buying your products or subscribe to your services.
Losing your market reputation and strategic weight.
Your customers' discomfort with you may turn into what is known as a brand attack.
All these problems can be easily overcome by using a system that maintains customer data and all their dealings with your company, as well as all information about your products and services, and what your stores contain, to help your customer service team provide all the information your customers may need, the most important of which is CRM, an abbreviation of the word "Customer Relationship Management", where it will help you do the following tasks:
Collect, analyze, and manage all your company's customer data.
Record and save your customers' personal information.
Know your customers and identify their previous interactions and transactions with your company.
Analyze your customers' behavior and reactions.
Identify your customers' wishes, needs, and problems.
Achieve a better experience for existing customers and earn new customers.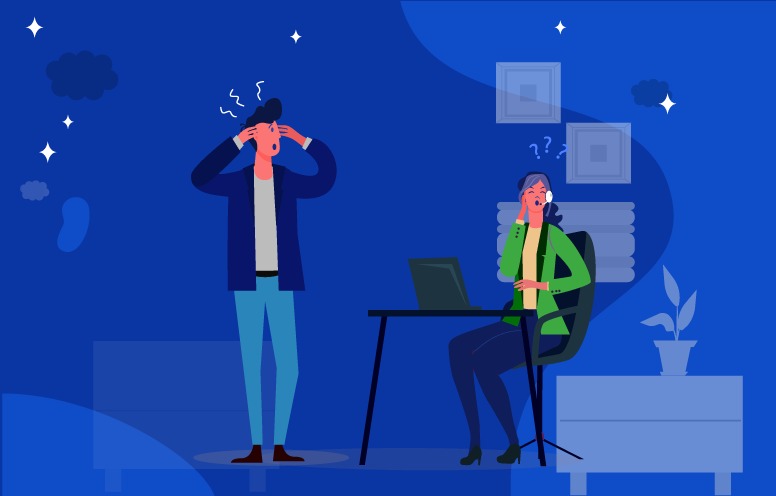 Third mistake: "Lack of effective communication with your customers"
A customer is someone who wants to solve his problem or pay for his need, if you succeed in achieving this the customer will become a source of income for your company, and to succeed in convincing the customer that your company has the solution to his problem, you must provide a call center to your customers so that you can convince them, as well as to receive all calls of your customers so that you can answer all their queries, and one of the best ways that will help you provide effective communication with your customers is the cloud call center system, it is the system offers you the advantage of communicating remotely or online with your customers anywhere, including:
One of the smartest solutions that this smart system provides, it allows you to record all your customers' outgoing and incoming calls, and store them in your company's secure database, so you can refer to them at any time, it includes all the sales and purchases between your customers and your company, and helps you monitor and evaluate the quality of service provided by customer response service staff.
b) Call conversion
This system helps you provide a feature to convert and direct incoming customer calls to the relevant or related sections for the purpose of the call, the incoming calls are automatically distributed to all customer service employees of your company and allow control of the direction of the incoming call that is converted, and the customer can be put on hold and hear some welcome messages or offers, which helps in marketing in some of the company's products or services.
c) Scheduling calls
This system gives you the advantage of scheduling your customers' calls on weekends and official holidays, you can schedule reception times from your customers according to your organization's working hours, and prerecorded messages can be displayed through the answering service, allowing effective and continuous communication with your customers.
Through this system, you will be able to assess your employees' performance, identify strengths and weaknesses, and the ways and methods you need to develop and improve in the future, by extracting detailed reports in numbers to evaluate calls, employees, and customer satisfaction, through a voice form filled out by the customer immediately after the call or by automating the customer sometime after the call, so that you can achieve a better customer experience.
These are some of the mistakes you might make if you can't apply modern ways of communicating with your customers in your company, so if you want to learn more about how to improve communication with your customers, and how to succeed in winning new customers, feel free to contact us for your free consultation now.