4 advantages of applying soft phone to smooth communication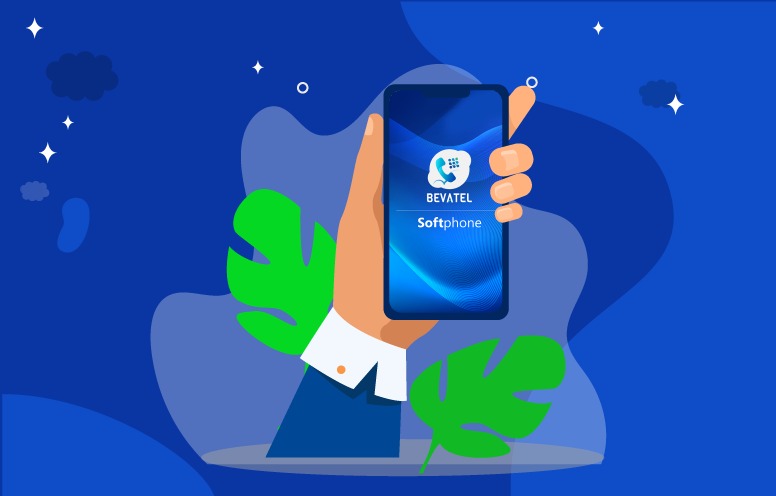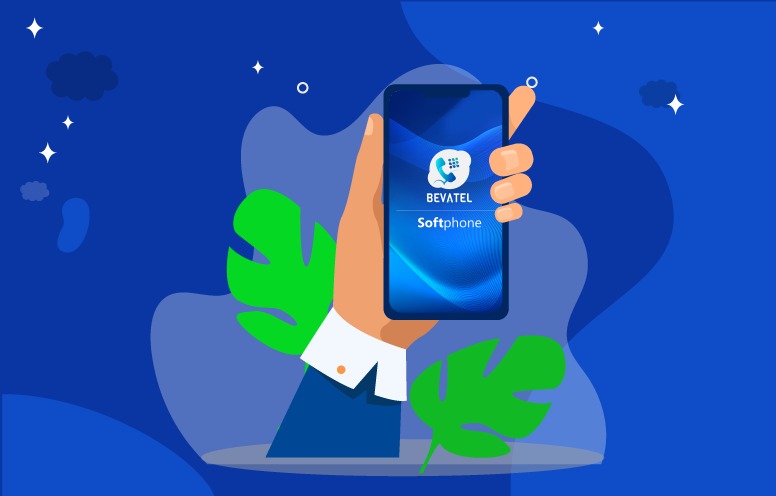 4 advantages of applying soft phone to smooth communication
4 advantages of applying softphone to smooth communication
In recent times, many applications and programs have emerged that seek to facilitate tasks for different corporate owners and enterprise managers, to make faster and better quality communication, but what we find now may not bring all the features together or may achieve quick contact but is not effective at all due to the essential characteristics that may lack these programs and applications. We may even find some applications with genius but challenging-to-use properties!
But in the past years' technology has brought us one of the intelligent tools that led to a revolution in the field of modern communications, innovative softphone applications, which are currently, according to statistics of, the most widely used applications, because of their advantages and characteristics help companies to communicate quickly, fast, and flexible. Some visitors to the article may wonder what that application is? What's important, and how can they use it?
It can be defined simply by mentioning what this app can do for you! Its uses are numerous and have a lot of benefits for all types of companies and institutions, and the most critical services can be mentioned in the points:
Sending calls
Call reception
Call recording
Call transfer
Call Evaluation
First: Sending calls
One of the most important uses of this app is the possibility of sending calls through the Internet and even making calls from anywhere you are, allowing you to communicate with your customers remotely. It is of great benefit during marketing campaigns or selling over the phone, it is low cost and high quality, saving you a lot of time and effort, in addition to the possibility of making individual calls or group calls, whether it is a group between you and a number of your employees, between your employees and a number of your customers, or combine The three of you, for a more interactive connection with ease.
Second: Receiving calls
It not only allows you to contact your customers from anywhere remotely but allows your customers anywhere, whether inside Saudi Arabia or even abroad, with a softphone no matter how many branches of your company or organization; all your customers can communicate with you remotely and online. That app enables you to receive the most calls from your customers for any offers, whether for inquiries, complaints, suggestions, etc. They can contact you by any tablet, whether Android or iPhone or by Computer, just over the Internet.
Third: Recording calls
One of the most important uses of that intelligent app is the ability to record all incoming customer calls. You can save them on robust and secure databases that cannot be penetrated in any circumstances, which will help you track the wishes of your customers and remember the customer's journey, as you will be able to return to those recordings in the event of an emergency, it acts as a document that you can refer to at any time, as well as help you evaluate the performance of your employees and ensure the level of quality of service from softphone that provided by customer service representatives With your company.
Fourth: Call transfer
Through the Softphone app, you will be able to transfer all your customers' incoming calls, where customer calls are transferred according to the purpose of the call to the relevant departments; for example, if the customer calls for the purpose of a complaint will be transferred to the complaints section, where incoming customer calls are automatically distributed to all customer service staff to reduce the pressure of calls, by controlling the course of the incoming call that is converted. The customer can be put on hold and hear welcome messages or offers.
Fifth: Call evaluation
It is an important use of the Softphone program, which helps you develop your company's performance and identify the strengths and weaknesses of its treatment by evaluating the performance of customer response service staff, to develop the performance and level of the entire team, as well as to improve the methods and techniques of customer response service from the softphone. This feature allows you to achieve a better customer experience by identifying their needs and problems.
From these uses, we can summarize what a softphone is; it is simply a sophisticated program that appeared in the modern era and which depends on the internet connection so that you can send and receive all kinds of calls on all types of smartphone systems whether Android or iPhone or Windows system, as well as easy access to computers, it is an intelligent means that helped a large segment of companies to reach their customers quickly. These were only some of its countless uses. Still, if we start discussing its advantages, we won't end up either. Still, we can mention the most essential features to help you gain customer satisfaction and achieve a more effective connection.
Easy to use
Flexibility and speed
Remote work
Caller identification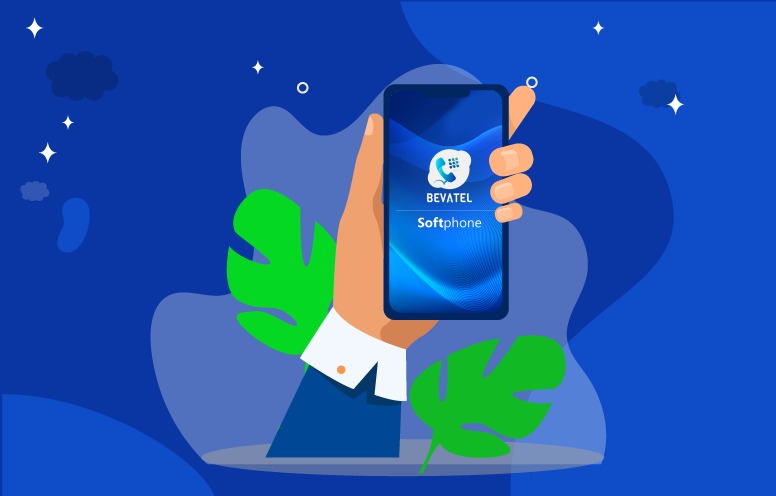 First feature: Easy to use
Softphone has the advantage of ease and simplicity of use; it is an application that runs through the Internet as soon as it is connected to it, you can easily download it on Android and iPhone mobiles, as well as on any smart tablet and you can also use it with any computer of your own, just connect it to the Internet, provide you with an easy-to-use platform, and a simple operating interface that provides you with all the tools you may need to complete your tasks and business.
A second feature: Flexibility and speed
One of the most essential advantages that different companies and organizations need is flexibility in use and the speed of communication, where softphone software can be downloaded on any tablet or mobile system. You can use it through your company's call center headphones or organization. You can also be used yours without needing your company's headphones through your computer or mobile phone by connecting with high-quality VOIP devices to achieve the best communication through internet connectivity only.
Feature 3: Remote Work
It is a genius advantage that characterizes these modern programs, you will now be able to complete all your tasks and business from home, you will not have to be inside the company headquarters, you will be able to monitor your employees and follow your customers remotely and online so that you can maintain continuous and uninterrupted communication, and your customers will be able to communicate with you online whether they are from inside or outside Saudi Arabia with ease and at the lowest cost.
Feature 4: Caller Identification
With a modern feature of caller identification, you will be able to quickly identify your connected customers, a property where you can know your customer's number and name and view all his personal information, thus talking to the customer in his name, making the customer feel unique to your company and therefore gain the trust of your customers.
These are some of the key features and uses of Bevatel's modern softphone software, which will help you attract your potential customers and gain more new customers, so if you want to learn more about how to organize your business and communicate with your customers, get in touch with us immediately for your free consultation now.