How to assess the performance of the Call center outsourcing service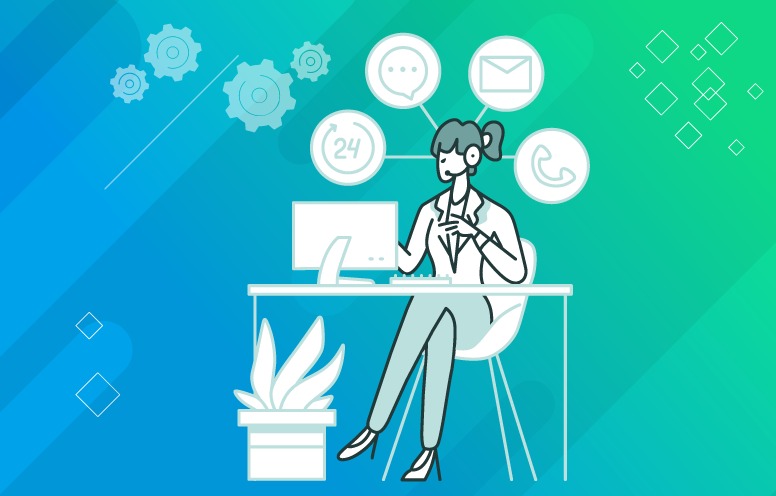 How to assess the performance of the Call center outsourcing service
How to assess the performance of the Call center outsourcing service
The Call Center Outsourcing service for other smart roads, which has saved many businesses the cost of creating a full Call Centre division, is provided by Bevatel with trained Saudi cadres. The great need to achieve good and continuous communication without interruption between companies or institutions and their customers is one of the biggest factors that helped establish many call centers for various companies. It is also used by sales and marketing departments, technical support departments, and any company seeking to sell its products or offer its services to customers, as well as in opinion polls, and is used by various companies, whether commercial activities, real estate companies, clinics and hospitals, even if it is shipping companies and logistics services, and any company dealing with customers desperately needs a call center to reach better and faster for all its customers anywhere.
Here there was a need for external call Center service providers for companies that may not be able to establish their center, and there are many reasons or factors that make it very difficult to establish a company department, such as the large cost of establishing an integrated call center in all companies, with the difficulty of equipping the center with the necessary equipment in terms of material or effort and time, in addition to the inability of many companies to form a team of customer service staff trained And experienced, in addition to the need for advanced systems and programs and huge databases and secure to save customer data and all the operations of the company.
so, if you suffer from any of those obstacles then you may think seriously about participating in that service, and there seems to be a lot of questions that will be in your mind such as "How can you choose the best Call center outsourcing service that suit your company? And how do you judge the performance of that service in the end?! " Bevatel will help you in the following article by answering all the questions that may be in your mind about the Call Center for others and its features, so keep reading.
What is the Call center outsourcing service or the external call center?
The Call center outsourcing service is a term that is multi-name, it may be called the external Call Center service or even it may be called remote operating services because of its services outside the company or your organization, through which any company, whether emerging or giant, will be able to provide a lot of effort and costs, and achieve the best communication with all customers of the same quality as the regular call center, it is a provider A service that provides a specialized and trained team with the highest degree of experience and professionalism so that they can perform the task of receiving different customer calls and responding to their inquiries and solving their problems and following them periodically, in addition to providing a range of advanced systems and integrated tools for managing customer data, with a range of modern technological devices that bring us easy communication, fast, and high quality.
How can I choose the best external call center service and judge its performance?!
There is a range of criteria that should be in the Call center outsourcing to ensure effective communication with your customers, the most important of which are:
Experienced team
Modern CRM system
Cloud Call Center System
Advanced VoIP devices
1- Experienced team:
One of the most important criteria that you should look for in any other Call Center service provider is the team, it is the key element that performs the task of answering all customer calls, answering their queries, solving their different problems, the team must be experienced and aware of the methods of reply in different situations, ways of managing dialogue, and how to use modern systems and advanced devices such as CRM systems, call center, and VOIP devices, to succeed in attracting customers and gaining satisfaction, and to gain more new customers.
2- Modern CRM system:
One of the most important criteria or specifications to be available in the service you will choose is CRM, a smart and sophisticated system that provides you with a full range of modern technological tools and technologies to manage your customers' relationships, save, record, and analyze their data, the more modern the system helps you collect, analyze and manage all your customers' data, which will help you easily get analysis and reports on all calls and processes.
3- Cloud Call Center system:
When you choose Call Centre for others, it must include a cloud call center system, to give you the advantage of following your business and the work of your employees and all your customers through a single platform remotely and from anywhere online, both inside and outside Saudi Arabia, and will help you control all your customers' calls and plan tasks, and complete all sales and purchases, thus continuing to follow up comprehensively and periodically on everything that is done within the external call center.
4- Advanced VoIP devices:
One of the most important criteria you should look for in the external call center of your choice is the availability of modern communication devices such as VOIP products, which are products based on VoIP technology, they help to achieve effective communication with all your customers in the best quality and efficiency, and will maintain constant and rapid communication between you and your customers, in addition to having a smart interface easy to use, easy to install and operate, and require you only to connect it to The Internet.
Here we come to the point of how to judge the performance of the external call center, and whether it performs its functions to the fullest! There are some ways to help you evaluate your external call center so you can develop your business and improve your company level, and we can mention the most important of these methods at the following points:
Call assessment
Performance reports
Live monitoring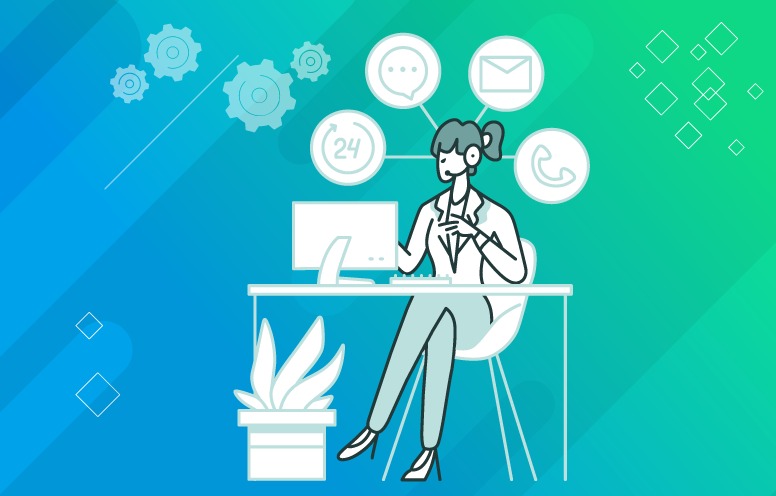 1- Call assessment:
This is one of the most important ways to judge the performance of the Call center outsourcing service, namely the possibility of evaluating calls, through this feature, you will be able to evaluate the performance of the employees, the level of service provided by customer service representatives, and you will also be able to evaluate customer reactions to the service and the company.
2- Performance reports:
It is one of the best smart ways to judge the performance of the external call center, where you can extract detailed reports and analysis in numbers and results on the performance of the staff of The Call Center for others to assess the quality of service provided and methods of communication with customers, which helps your company to access important data about your customers, behavior, and processes that have been made, it monitors all incoming calls issued by day, date and hour, and who handled the call and the resulting as well.
3- Live monitoring:
Live monitoring is one of the smartest ways to judge the performance of any external call center, allowing corporate owners and organization managers to follow periodically and to monitor all calls and communications with customers and all sales and purchase transactions, where you can manage all your things and plan tasks remotely from anywhere, with comprehensive monitoring of employees during conversations and calls, allowing you to communicate effectively and uninterruptedly with all team members.
These are some ways to judge the performance of your external call center that will help you improve your business and develop customer communication methods, so if you want to learn more about how to improve your company's call center performance and improve your employee performance, and how to succeed in winning new customers, feel free to contact us for your free consultation now.