Your complete guide about WhatsApp Business API for business owners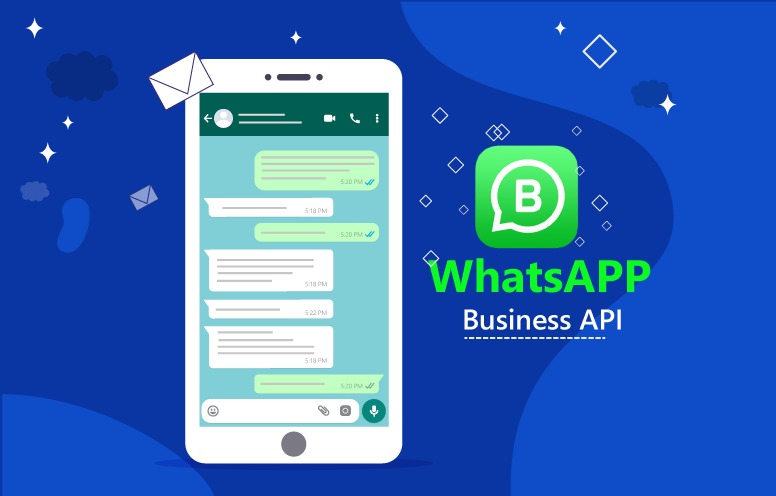 Your complete guide about WhatsApp Business API for business owners
Your complete guide about WhatsApp Business API for business owners
Many companies and organizations have been looking for the most expensive way to help them reach their customers at the lowest cost and as soon as possible, but most of the means cost companies a lot of money and the results, in the end, are often unsatisfactory! Here emerged the genius service that made tasks and conversation creation easier than before, yes it is WhatsApp business API, it is one of the most important ways that helped many businesses manage their marketing campaigns with accuracy and flexibility, communicate with all its customers anywhere and anytime better, and even facilitate the work on its employees until the highest level of service quality is reached.
Maybe there are a lot of questions on your mind right now, right? In this guide, we will provide our dear readers with a range of the most important FAQs that many business owners, companies, and corporate managers are looking for, so don't miss that fun reading and continue to the end.
First: "What is What's WhatsApp Business API and how does it work?"
WhatsApp Business is an application designed as a sophisticated version of traditional WhatsApp, where every technology or tool within that application is designed with precision, efficiency, and intelligence to be able to provide all the tools and methods that entrepreneurs and business owners can need, it is specifically designed to send and receive all customer messages from everywhere on the company or organization number, designed specifically for the purpose of trade and business, it is a business account to help companies manage Its business, marketing of its products and services, and communicating with its customers easily, it also features a range of characteristics and benefits indispensable for any business.
Second: "What companies may need WhatsApp business?"
No specific companies or sectors can benefit from the advantages of the WhatsApp Business smart app, any company, organization or even business can deal with several customers whether they are potential, current, or permanent customers, whether they are many or few, even if the company itself is large or small, and whatever type of business, whether it offers products or services, it must need that application and its advantages and characteristics that we do not find in any other application, but we can mention the most important sections or institutions that can benefit from the advantages of that application, including:
Some government and private institutions
All factories, shops, and stores
Shipping and logistics companies
Various telecommunications companies
Various schools, universities, and academic institutions
Hospitals and clinics in all their specialties
For-profit and non-profit organizations
Charities, volunteers, and many others
These are just some of the areas that use that app, so if you want to know if this service will help you in your field or fit your business, don't be late in communicating with Bevatel to help you from here!
Third: "What distinguishes that application from the normal WhatsApp?"
WhatsApp Business is an improved and sophisticated version of the traditional app, it contains all its advantages in addition to other huge benefits designed specifically for entrepreneurs and business owners, where this version overcomes the defects of traditional WhatsApp that hindered and reduced the possibilities of companies to reach their customers, and we can mention some of those features at the following points:
1- WhatsApp with your company number
This app allows you to obtain your company's business account with your organization's consolidated number 9200, so you'll be able to get WhatsApp and Unified Number benefits together, by connecting all branches of your company to the same account and the same number, so you'll be able to receive all your customers' conversations on a single number to make it easier for your customers to reach you.
2- Infinite Number of Users
With that app, there will be no problem using the account from more than one device, with its modern super features allowing you to access more than one user on the same account, respond to all customers, receive their conversations, and send messages to them, and all your employees can manage different marketing campaigns through the same unified number.
3- Connecting branches
An important feature of this modern version is the possibility of multiple connectivity, whether connecting branches, linking conversations, or connecting systems and applications, by obtaining a WhatsApp Business account you will be able to link all branches of your company to one number to make it easier for your customers to reach you, and they will be able to communicate with you with WhatsApp conversations at the same number.
4- Connecting apps
This WhatsApp version can connect all social media platforms including Telegram, Facebook, Viber, Instagram, Twitter, or even your business email, by connecting them to a single user-friendly and operating platform, and with only one number to collect all your tasks, processes, and transactions as well on one platform so that you can follow all your customers from all your social media accounts with a single platform to receive and send all your conversations and messages.
5- Countless messages
One of the most important advantages of this app is the possibility of receiving an infinite number of messages and customer conversations, in addition to collecting and receiving all your customers' conversations from your various accounts on Social Media, and you can respond to them via one easy-to-use platform, and you can even customize a dedicated automated or automatic response to all your customers' conversations, and set hours for your employees and hours of conversation when your employees are busy or off-duty and on holidays to maintain permanent and uninterrupted communication.
6- Marketing Campaign Management
This app helps all companies manage their marketing campaigns from anywhere and from all their accounts on Social Media, it helps organizations receive and send all conversations and campaigns through their unified number and even helps them track customer reaction, identify and analyze the results of the campaign with detailed reports and performance analysis, helping to improve them in the future.

Fourth: "Can WhatsApp business be used from any device?"
Yes, of course, it can be used from any device, this app allows users to use it from different devices, whether mobile devices or computers, it is an easy and flexible application to use only requires you to register with Bevatel in the package you want and fit your business and its size, and there are plans for each account according to a feasibility study for your project we do in Bevatel to determine the best for you, so if you want a free consultation now just contact us from here!