Bevatel is a gold sponsor of the Saudi International AI & Cloud Tech Expo 2022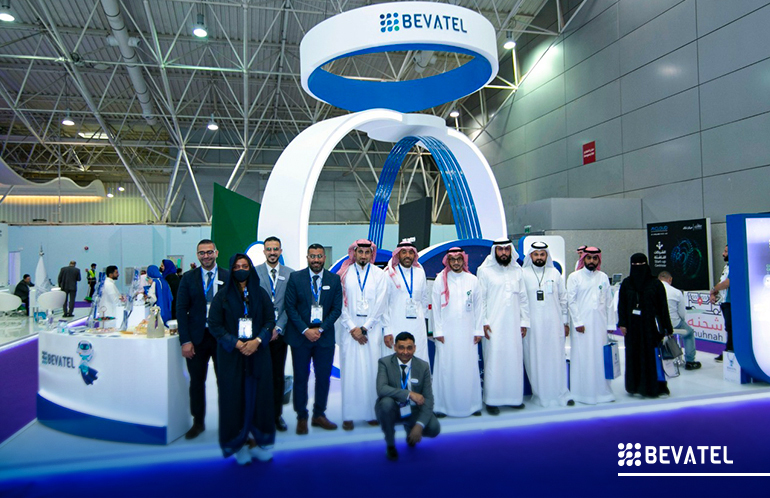 Bevatel is a gold sponsor of the Saudi International AI & Cloud Tech Expo 2022
Bevatel participated as a gold sponsor for the Saudi International AI & Cloud Tech Expo 2022 in Riyadh from 22 to 24 May. During this period, Bevatel reviewed the latest developments and the latest ideas and solutions for business, more advanced cloud services for customer service, and advanced contact centers for institutions and commercial activities.
Bevatel provided its potential, new and existing customers with special discounts and offers on all Bevatel solutions and integrated professional cloud services for corporate call centers and commercial activities in Saudi Arabia.
Before we discuss the role, contributions, and performances of Bevatel in the Saudi Technical Exhibition, we will first learn about the exhibition and its objectives in the Kingdom of Saudi Arabia.
Saudi International AI & Cloud Tech Expo 2022
It is one of the largest and most important Saudi international exhibitions interested in technology and cloud systems and the latest findings of Saudi companies specializing in developing call center services and advanced cloud systems for business solutions.
This exhibition is held annually for 3 days. It hosts a large group of the most prominent advanced cloud call center companies, technology companies, and cloud systems, including Bevatel, a leading provider of call center solutions and advanced cloud customer service systems.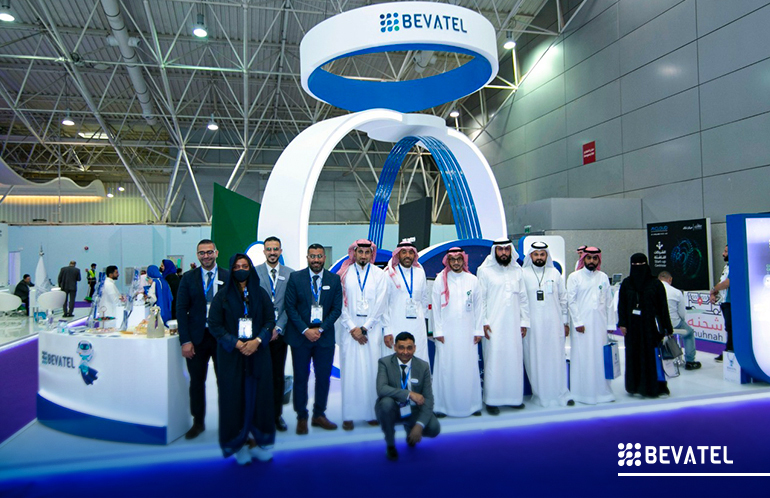 Bevatel is a gold  sponsor of the Saudi International AI & Cloud Tech Expo 2022
This year, Bevatel participated as a gold sponsor for the international exhibition AI Cloud Tech Expo during the 3 days of the expo in Riyadh to contribute to creating a Saudi technical community that is more in line with the latest methods and techniques of artificial intelligence and advanced cloud systems.
Through this conference, Bevatel sought to achieve the best capabilities and create a better future for individuals and businesses, as well as providing its latest cloud solutions for contact centers and customer service, more flexible and more advanced for businesses in various sectors.
Bevatel offers discounts at the Saudi Technical Exhibition for Cloud Systems.
Bevatel provided exclusive offers on all cloud call center services and customer service solutions for representatives of companies, commercial activities, and institutions who visited the Bevatel stand at the Saudi Technical Exhibition, with 25% discounts during the period from 22 to 24 May 2022 on the following solutions and services:-
Bevatel Business Chat Service
Workshops and meetings
The Bevatel team met during the exhibition days with representatives of more than 300 governmental institutions, companies, and Saudi commercial activities in various fields and various business sectors, most notably:-
Ministry of Hajj and Umrah
Medical Services of the Armed Forces
Ministry of Health
Premium Residence Center
Charitable Foundation for Health Care
Bevatel team has held many workshops and introductory meetings for the advanced cloud call center systems and solutions offered by Bevatel as professional and smart business solutions that help companies and institutions develop their sales, customer service, and technical support departments' work mechanisms for more professional techniques, and at the lowest costs in the Kingdom of Saudi Arabia.
The Bevatel team also met many institutions, companies, and commercial activities that got acquainted with call center solutions and services and cloud systems for the first time and were impressed by their capabilities and advantages and subscribed to one or more of Bevatel's services!
A word from the CEO of Bevatel / Khaled Al-Rasheed

We have a mountain in Saudi Arabia where we always go by example. Its name is Jabal Tuwaiq. The mettle of Saudi Arabia is such a mountain.
The ambition of the Saudis will not be broken if this mountain collapses and becomes equal to the ground.
We are proud to be the leading Saudi company to provide advanced call center systems and solutions with the latest international technologies. Bevatel started in the Kingdom of Saudi Arabia and made its way to the Middle East. We look forward to reaching the world, God willing.
Bevatel solutions have contributed to the success of hundreds of companies by providing their advanced systems.