All you need to know about the start of the idea of a unified number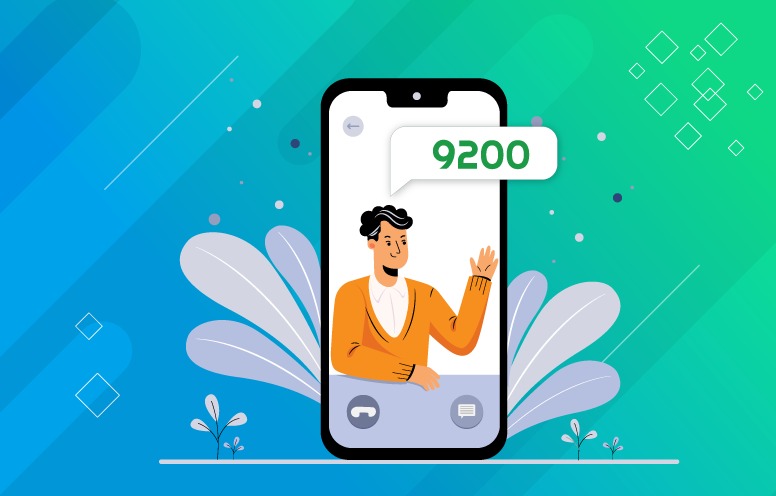 All you need to know about the start of the idea of a unified number
The unified, standard, the free number are all names for the same term and the same system that is now one of the most popular and demanding systems of many companies! But have you ever wondered when the unified number service came up?
Dear reader, the story of the rise of the unified number is quite like the old-known proverb "Need is the mother of Invention"! Since ancient times, many companies have suffered from many problems of random numbers, whether they are local or international, and whatever the number of their customers, all of them were met with great obstacles, especially companies that provide services, factories, shops, and restaurants, stores, various telecommunications companies, schools, universities and various academic institutions, hospitals and clinics in all their specialties, charities or voluntary institutions and many others, and it has reached government institutions in the Kingdom! It used a long and random set of numbers, causing several obstacles that these institutions and companies encountered!
One of the most important of these obstacles was the difficulty of remembering customers for most of the organization's numbers, especially if they are many or long, as well as the difficulty of customers reaching the section concerned or involved with their problem or inquiries, since most institutions give a special number to each department, and it came to the inability of some institutions to achieve some features while communicating with their customers as the problem of the high cost of calls to customers and the company itself, especially if it is an international call from outside the Kingdom, and even the difficulty of receiving them where they may not be able to Traditional numbers of receiving international calls, can be limited to the local area only! In addition to the problem of not making calls available in old traditional numbers, which may prolong the resolution of customer problems, or their access to their queries, as well as the call recording feature, and therefore the inability to evaluate the quality of service provided by customer service representatives, especially in government institutions or providing services to customers, with companies unable to establish what is known as conference calls with their customers or with their employees or both, depriving many organizations of the advantage of interactive communication with their customers.
Dear reader, imagine the size of the problems and obstacles faced by these institutions for a long time until the severe need for a number that unites the branches of any organization has emerged that makes communication easier, faster, and more flexible than ever before! Here the unified number service appeared after diligence and long research and deep study by entrepreneurs, owners of worldwide telecommunications companies and experts, which is a short number, unique and distinctive to be easy to remember, which we find begins with the number 9200 to connect the branches of any institution and connect them with their customers with ease and anywhere, to gain the loyalty and trust of its customers.
If we look together as an example of Saudi Arabia, the size of the organizations that have relied on the unified number service to provide their services and to communicate better with their customers is very large! The unified number has only become one of the most important systems indispensables in any company, it brings huge benefit to organizations and customers at the same time, for companies, we find that it helps them to:
It's getting easier to communicate with its customers, faster and less expensive, it's an easy-to-remember number for customers to easily access.
Connecting the branches of each organization through the unified number service, organizations that own several branches locally or internationally have been able to connect all their branches so that their customers can easily access them from anywhere, as well as to be able to receive all the calls of their customers at any time.
It has provided flexible and easy communication between companies and their customers and clients, it no longer requires customers to have a mobile line or landline to communicate but can call a unified number via any means of communication, whether mobile or landline at the same cost.
Companies can communicate with their customers through high-quality and clear conference calls, or with their employees in other branches of the company, providing them with a good working environment, for easy problem solving, and flexible and effective communication.
Allow organizations to record all outgoing and incoming calls between employees and customers so that organizations can assess the quality of service provided by customer service representatives so that in the future they develop the performance of their employees and improve their working methods.
Allow organizations what is known as the waiting feature, a service that displays welcome messages during the customer's waiting period for customer service, which helps to display some of the company's services and offers during the waiting period and helps the team of customer service representatives to distribute calls well and according to the problem of the caller to the relevant departments.
Allow companies what is known as call conversion, by automatically converting any incoming call to the relevant and related departments, helping to save a lot of time.
Allow companies to respond interactively, a feature that records voice messages to guide the customer, or to answer known or repeated questions, making it easier for customers to access their queries or problem section.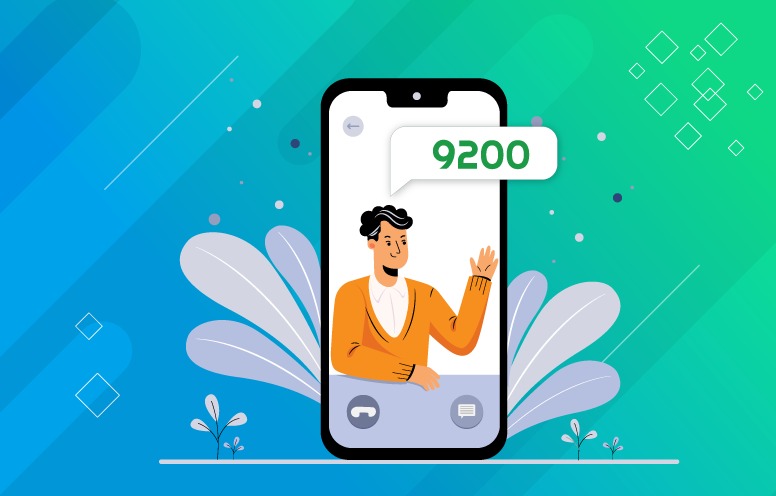 As for customers, you will find that this service has provided a lot of amenities and benefits to all corporate and institutional customers of any kind, whether they are current customers of the company, or even if they are potential or prospective customers, as one of its advantages to customers is that it Save them the difficulty of remembering or searching for company numbers, with low cost especially if it is an international call, in addition to the ability of the customer to reach any branch of the company whether inside or outside Saudi Arabia with ease, In addition to easy access to the answers to their queries, the speed of solving their problems and increasing their confidence in the organization they are dealing with!
Are you thinking about trying that service? If your answer is "yes", then you are on the right track to gain the trust and loyalty of your customers, and develop your level intelligently and quickly, so what are you waiting for? Now with Bevatel for telecommunications and Call Center Solutions, you can choose between different Bevatel packages, you can choose the right way for your business and the size of your company, so if you want a new and unique experience, with a combination of smart solutions and services aimed at your customers' comfort and satisfaction, feel free to contact us for your free Bevatel consultation now!