Bevatel Business Chat Supports API Integration with Salla Platform E-Commerce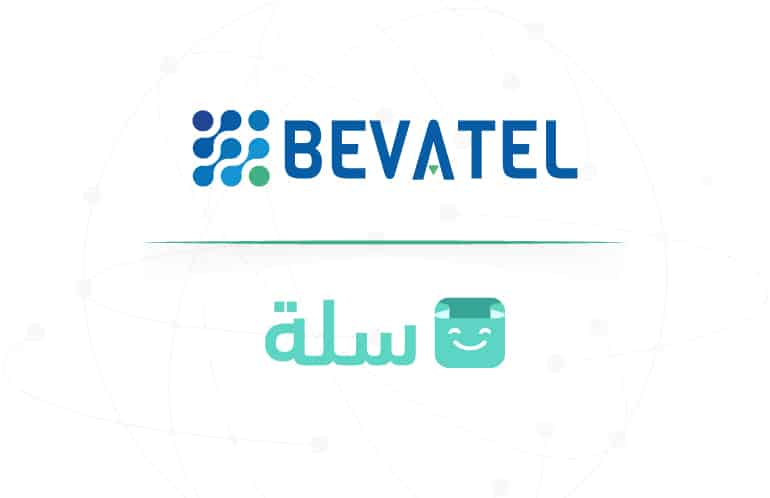 Bevatel Business Chat Supports API Integration with Salla Platform E-Commerce
Modern International Corporation for Communications and Information Technology (Bevatel) activated the API Integration between Bevatel Business Chat and Salla platform e-commerce to integrate social media channels into a unified platform to provide more professional features to businesses with businesses that are mainly based on online stores.
Bevatel Business Chat is a unified conversations system that integrates all social media channels and enables institutions and commercial activities to receive all their customers' conversations via WhatsApp Business API, Twitter, Instagram, Messenger, Google My Business, e-mail, and Live Chat via a unified platform for all conversations.
Salla platform API Integration with the Bevatel Business Chat is one of the latest business solutions for E-Commerces to provide a better experience and faster service to customers via the WhatsApp Business API.
This Integration allows establishments and commercial activities that own online stores to manage and organize all customer orders and purchases through a unified platform for WhatsApp Business API, Twitter, Instagram, Messenger, and Google My Business, and e-mail with many features and tools for conducting and receiving conversations.
Bevatel experts have emphasized the necessity and importance of this Integration to manage and organize online store operations in a unified interface to Integration the Salla website and the Bevatel Business Chat platform to track customer orders periodically utilizing chatbot with many advantages such as tracking customer orders, following up on pending Baskets, notifying customers of the statuses of their orders, and thus improving performance Customer service and user experience improvement.
Salla Integration with Business Chat allows online store users to track orders directly via the WhatsApp Business API anytime around the clock without contacting sales or customer service agents.
Bevatel also provided, in this Integration, the feature of tracking pending Baskets for customers so that each customer can follow up on his pending orders and then complete the order, and as a result, improve the sales of the online store.
Bevatel also allowed businesses to automate sales processes and periodically notify customers of their orders' status through some messages and notifications (order approval, order confirmation, shipment confirmation, order cancellation, shipment update, and order delivery).
It is worth noting that we clarify the importance of Integration with the Salla e-commerce platform to develop customer service and technical support operations and help E-Commerce customers inquire about the statuses of their orders just by using the order number and sending it in a message via WhatsApp without contacting any customer service or sales staff.
This API Integration between the Salla e-commerce platform and the Bevatel Business Chat platform comes as part of a series of different API Integration operations implemented by the modern international corporation to develop business solutions and provide more professional systems and technologies to develop sales performance, customer service, and technical support.