5 faults to the traditional call center you can't miss!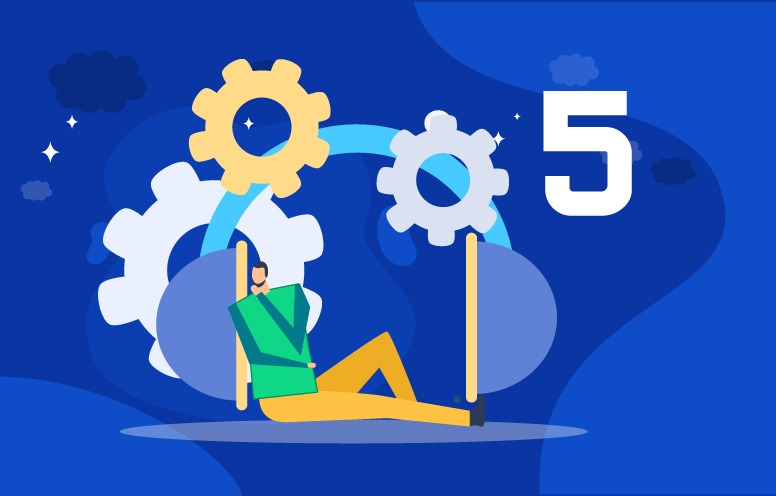 5 faults to the traditional call center you can't miss!
5 faults to the traditional call center you can't miss!
Cloud call centers are getting stronger, faster, easier to connect with your clients and gain new ones, So BEVATEL provides you with everything you need to create a call center with the highest quality and the best performance!
In the current period and in the era of rapid technological development that we are witnessing, many companies are willing to build strong relationships with their customers, satisfy them, gain their trust and brand affiliation!
So many large institutions have recognized the importance of communications call center in constantly and continuously communicating with clients in a smooth way and without any complications, and you may be wondering what a communications center is? And What's the difference between a traditional call center and a cloud call center?
Here comes the role of BEVATEL, dear reader, we will provide you with all the information you may need to know about the call centers, so keep reading.
Article elements:
What's the call center?

5 faults to the traditional call center!

Is the cloud call center only for big companies

?
1- What's the call center?
The names of the call center may vary, it may be known as the communications center, customer service center or other, but what many people do not disagree with is its importance to companies, which is the link between a company and its customers, it's a system that manages and operates customer service and receives telephone calls from current or potential customers of the company, in addition to making calls to clients from him through your company's landlines or mobile lines. 
And it's not just a central office being used to make calls! But it's also used to sell products or services and offers, or to receive complaints and improve customer experience. But with every technological development in the world, all means of communication evolve, Therefore, the traditional call center has evolved to the extent that its system has become a cloud to rid all corporate owners of the many problems and flaws that existed in traditional call centers. And we can sum up the traditional call center's flaws in five points!

2- 5 faults to the traditional call center!
Although companies rely on it for old, the current trend seeks a more flexible and modern phase, and we'll sum it up in the following points:
Inability to record and transfer calls
No performance analyses
Difficulty in monitoring work
Non-availability of Interactive Voice Response feature
Cannot link to CRM

a) Inability to record and transfer calls:
One of the most important flaws of the traditional call Center system is that it does not allow the company to record all incoming and outgoing calls and store them in a company database, this makes it difficult for customer service staff to access company customer data, and failure to ensure the quality of the service provided by customer response service staff.
Also, the inability to transfer calls to the competent and concerned departments may cause the client to be upset or not easily solve problems and send them to more than one employee.

b) No performance analyses:
It's one of the big flaws of the traditional call center, it is necessary to extract detailed reports and performance analysis of call Center's employees to assess the quality of the service provided, this prevents the company from accessing important data concerning its customers, their behavior and the operations that have taken place.
c) Difficulty in monitoring work:
Live monitoring is important for company managers to track the functioning of the company, evaluate the performance of employees and ensure the quality of service provided to clients, if all this is not monitored, how will the company know what its mistakes are and what its weaknesses are to improve its performance?!
d) Non-availability of Interactive Voice Response feature:
Late response or lack of interest is one of the things that may upset the client! The Interactive Voice Response feature, which provides companies with an interactive response at any time to your company's client queries through registered voice messages and it is one of the most important call Center services and solutions, actually it will be very useful for earning your client but this feature is not found in the traditional call center.

e) Cannot link to CRM:
Any company wants to win a lot of new customers and turn them into permanent customers, so one of the most important steps to win customers is to link CRM system to the call Center system to make communication easier and more flexible and to achieve a better outcome, this cannot be done in traditional call centers that clearly impede communication.
These are some of the flaws and problems of traditional call centers that have led most companies to resort to advanced cloud call centers, and those companies became successful because of that! And you might be wondering if the cloud call center would fit into my company even if it's a developing company?
If you've asked yourself, dear reader, that question, then you know the importance of cloud call centers for your company and for various business activities, In the next paragraph, we will explain to you which companies the cloud call centers fit.

3- Is the cloud call center only for big companies?
In fact, the cloud call center suits large and small companies at once! How?
There's no company, no matter how small it is, that must have customers! The success of most of these companies lies in their interest in their existing clients, and their acquisition of new ones, that's why these companies create and develop all the customer service systems that turn their potential customers into permanent clients.
"The client is our company's most important visitor.", Maybe you've heard that before, Yes, it's a saying from the heart of the world's greatest successful companies, they always put the client in the first place, because it was, and will continue to be, a fundamental focus of the company's functioning, caring for and communicating well with the client and providing flexible and fast communication channels have been a key reason why so many developing companies have become so successful!

So many companies and institutions have come to rely on newer systems than traditional call centers and turn to so-called Cloud call Center to increase the effectiveness of customer communication and to achieve greater interaction, it's one of the easiest modern means of communication of our time that gives you all the features of call centers as well as the features that enable you to reach the client quickly, easily, safely. It guarantees you quality communication, remote or online.
So, if you're looking for the best cloud call center system, which provides you with imaginary capabilities to connect with your clients and perform your transactions with flexibility and ease, BEVATEL is your perfect solution for gaining new customers and gaining the trust of your current clients.

BEVATEL Cloud Call Center system
BEVATIL doesn't just provide you with a traditional call center! But it provides you with a contact center, which is a cloud call center system with regular telecom center advantages, but supported by modern technical and technological features to enable you to track the workflow and do all day-to-day transactions from anywhere remotely.
Its features are innumerable, but we will remind you of the most important of them:

1- Unified Number 9200:
It is one of the most distinctive characteristics of Cloud call center of BEVATEL, as we provide you with a special and short number for your company or enterprise, Unique and easy to remember, all sections of your company are connected to the same Unified number, so that the client can reach the company easily and without complications.
2- Remotely Working:
Imagine, dear reader, that you can run your company and guide your employees remotely and everywhere! It's great, isn't it? This is what we offer you at BEVATEL, Cloud call Center enables customer service staff to receive and respond to your clients online or remotely from anywhere in Saudi Arabia or abroad, which ensures constant and continuous communication with your clients.
3- Call recording:
That system helps companies by providing a service that records all incoming and outgoing calls and stores them in a company database, So you can refer to it at any time as a document containing all sales and purchases made over the phone to ascertain and ensure the quality of the service provided by customer response service staff.
4- Calls Forwarding:
It's a special feature where you turn and channel your clients' calls to their proper place! By directing incoming calls to the relevant departments, for example, if a client calls to complain, his call will be transferred to the complaints department and so on, helping to quickly complete the tasks as well as solve the problems easily.
5- Live Panel:
Being in a remote location or your employees working remotely will not be an obstacle to monitoring the functioning of the company anymore! It's a golden feature of Cloud call Center from BEVATEL, it helps company managers monitor the functioning of the company, the performance of employees and, most importantly, all incoming and outgoing operations to assess the system's success.
6- Performance Reports:
It provides you with detailed reports on all outgoing and incoming calls on the day, hour, duration of the call, who made the call, cause of the call, complaints, queries, suggestions, etc., which helps to assess the performance of the customer service staff and the performance of the system, as well as the analysis of customer behavior, and the analysis of strengths and weaknesses.
7- Waiting Feature:
It is a recent feature that displays voice messages recorded with offers or services while waiting for the client. After the waiting period is over, the client is transferred to the relevant section immediately, as well as an automated response to clients with a voicemail during the distribution of calls to staff.
8- Call Scheduling:
which enables you to schedule customer calls according to working hours as well as holiday hours, thus helping customer service staff to organize calls, develop and improve performance.
9- link to CRM system:
It helps to connect the cloud call center system to the CRM system, to provide the most information and data, to ensure a more accessible and flexible communication process and to achieve a better outcome.
10- Lower costs:
No links, no cables! The cloud call center from BEVATEL allows you to have modern technology in your hands at a minimum cost. You don't need big devices. You just need our smart devices that organize your entire communication process with the highest quality and security.
We're not done yet! The Cloud call Center system from BEVATEL provides you with quality customer communication, which is what many customers are looking for. Good, permanent, ongoing communication with the company.
And most importantly, it's safe, and it allows for the effective integration of all of your company's different communication channels, through a single console that manages all the media of calls, chats, e – mails, social media conversations, mobile apps and so on.
For more information about Cloud call Center from BEVATEL from here.