Bevatel celebrate the 92nd National Day of Saudi Arabia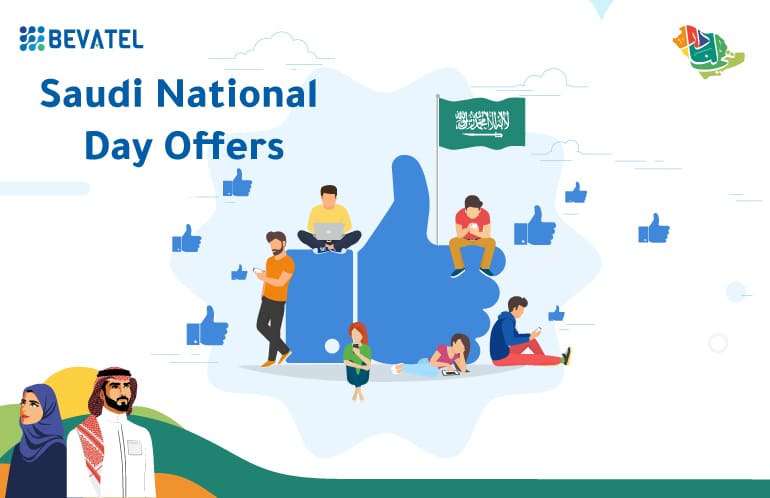 Bevatel celebrate the 92nd National Day of Saudi Arabia
The kingdom of Saudi Arabia celebrates the Saudi National Day on September 23 every year, where the day expresses the anniversary of the unification of the kingdom of Saudi Arabia and its foundation by King Abdulaziz bin Abdul Rahman Al Saud, and the declaration of the kingdom's establishment in 1932,under the slogan "This is our home", the kingdom is celebrating the 92nd National Day of Saudi Arabia this year, when the Saudi Entertainment Authority announced it to match the kingdom's vision of projects until 2030, in addition to starting preparations for a high-level celebration to be the focus of the world's attention. the attention of the whole world.
As part of this, Bevatel cloud solutions and call center services announces its participation in the celebration of the 92nd Saudi national day, with the most powerful offers for the packages of their systems and services, so that the offers include each of the services:"Call Center service – Business Chat – CRM customer service management system – SMS service -Auto dialer system- IVR system – Call evaluation -Softphone application -Communication devices".
The call center service from Bevatel are:
It is a fully cloud-based professional call center that can be used remotely through a computer or mobile to make and receive as many simultaneous calls as possible and communicate with customers via the internet with multiple advantages and options.
It is an integrated call center with many advantages and characteristics for receiving and making simultaneous customer calls, it works only in the cloud with an Internet connection and does not require any complex behavior or installations.
It is an easy-to-memorize and remember number for customers that starts with 9200 and consists of 9 digits, 9200 fixed numbers in addition to 5 variable numbers, as we provide it to you with multiple options for receiving simultaneous customer calls.
It is also an easy-to-remember number starting with 800 in addition to variable numbers, as it provides its customers with the advantage of communicating with you all over Saudi Arabia for free at no cost.
Bevatel's offers also guarantee the Business Chat service, that professional platform that the user can collect his work in one place, it provides various institutions and commercial activities with many advantages and tools, this makes it as easy as possible for all employees to communicate with customers, receive their requests and conversations via various social media channels and e-mail.
As for the CRM customer service management service, it is an integrated system that allows companies to manage all their interactions with customers through it, it is equipped with a variety of tools and options that help build strong and profitable relationships with new customers and turn them into regular customers, improve existing customer relationships through the development of the customer base.
Bevatel SMS service is one that promotes ease of communication with existing, new, and potential customers through an individual or group text message that reaches their mobile phones in a few seconds, wherever they are, and also has many advantages and options for various purposes of marketing campaigns and sales at the lowest possible cost.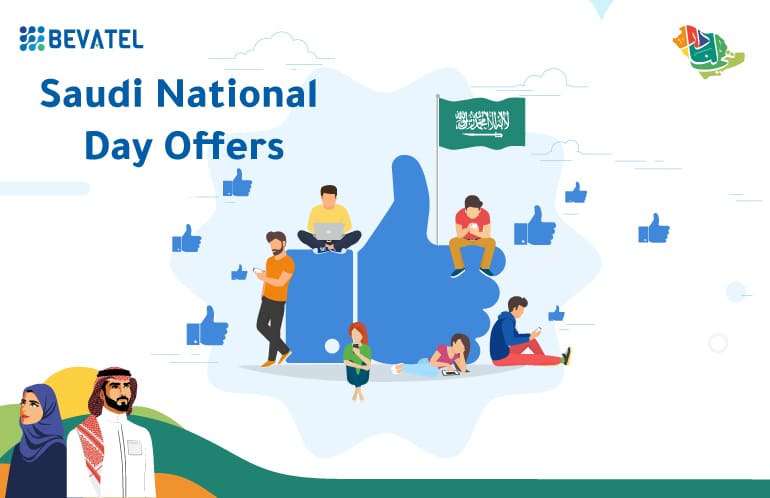 The offers also include Bevatel's automatic dialer service, an optimal system that companies and organizations can use in order to automatically call a set of lists containing potential customer numbers for various purposes and communicate with them or to direct certain voice messages to them or to conduct questionnaires about the company's services and products.
The IVR system, which expresses the interactive voice service that works through recorded voice messages for the most common queries that callers ask, including comprehensive and detailed answers about them, aims to help in very simple steps by answering all inquiries and directions.
Bevatel's offerings also include a call assessment service, which reflects the modern methods that marketing departments of various businesses and organizations rely on, to monitor and analyze the performance of the entire call center and identify weaknesses and strengths, and the softphone application service, which enables call center employees or agents to make and receive customer calls remotely only by connecting to the internet directly.
To take advantage of Bevatel's offerings dedicated to Saudi Arabia's 92nd National Day, Communication devices are at the forefront of the offerings, this modern device that work via IP and allow call centers of enterprises and commercial activities of various sizes and types to make and receive customer calls in a faster and better way, to receive high-quality calls.
At the level of the vision of the Kingdom of Saudi Arabia for the period up to 2030 in the field of technology and communications, Bevatel strives to constantly develop its services and keep abreast of modern technological developments in order to be one of the most important contributors to the development of digital infrastructure, in addition to becoming a pioneer in providing services, cloud solutions, call center services and the first choice for its customers at the local level.