100 years of competition! Advertising war between Coca-Cola and Pepsi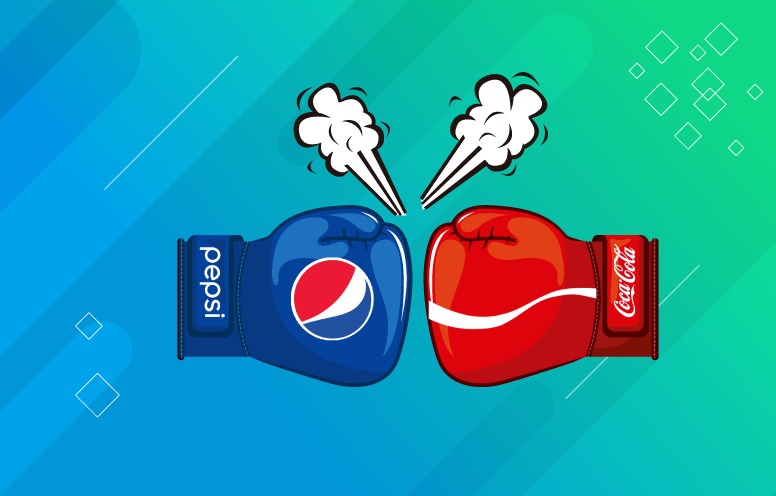 100 years of competition! Advertising war between Coca-Cola and Pepsi
If you ask passers-by on the street about their favorite cola, you'll find responses limited to Pepsi and Coca-Cola, yes, it's the fact that it's been more than 100 years of fame for both companies, and even for the struggle between them! The conflict between Pepsi and Coca-Cola for Soft Drinks has continued for more than 100 years of marketing wars, satirical ads on social media platforms and other advertising, and marketing is known to be critical for any company that wants to promote its products or display its services in a proper manner that helps it attract customers.
Pepsi and Coca-Cola, as market titans selling soft drink products around the world, have had a fierce propaganda war that has begun sharply and clearly since 2008, when Pepsi famously launched a massive advertising campaign across Washington, with the campaign slogan "Yes You Can" during President Barack Obama's candidacy, appearing as campaign slogans for President Obama because it used the letter O is the first letter of President Obama's name, a marketing style that Pepsi decided to use, where it painted it in the colors of the company's three logos red, white and blue, where it expressed its support for young people with its vitality, impulsiveness, and difference, to begin the war with its first competitor Coca-Cola.
One of the most famous of those wars was when Pepsi designed an ad at Halloween celebrations featuring a Pepsi can wearing a Dracula vampire robe, printed with the Coca-Cola logo, and the content of the ad was the phrase "We wish you a terrible Halloween" to suggest that it is considered the competitor that Coca-Cola is afraid of, to which Coca-Cola responds quickly using the same image of the ad, but this time carries a different comment: "Everyone wants to be a hero" to suggest that Pepsi wants to be a hero using Coca-Cola fame.
But have you ever wondered how these companies are using them to publish their ads and strongly influence the public to attract them? Yes, it is the power of social media and digital platforms that have dominated the market over the past years, no longer a company or institution that does not rely on social media to market its products and services, you can imagine that the proportion of daily active social media users is 3.78 billion users, equivalent to half of the world's population! 54% of users of social media platforms use these platforms to search for products and goods to buy, which is a great demonstration of how powerful these platforms are in promoting goods and services and their impact on consumer purchasing decisions.
Social networks have become extremely powerful and have a huge impact on everyone, and their reach and use have increased recently, with Facebook leading among rival platforms with 2.74 billion monthly active users, followed by YouTube, which has about 2.291 million users, to find WhatsApp with more than 2 billion users, While Instagram's active visitors reached 1 billion and 221 million active users, TIK TOK had 1 billion active users per month.
If you want to outperform your competitors and gain so many active customers on social media platforms, you have to connect social media channels, as this method will help you effectively send and receive all your customers' messages and conversations on all your accounts on social media platforms in just one platform with an interactive, intelligent and simple-to-use interface, which is one of the best ways to help companies attract customers well by linking all social media accounts on social media such as WhatsApp, Facebook, Telegram, Instagram, Twitter, Snapchat, TIK TOK, YouTube, Viper, Pinterest, Skype and many others, as well as email account and chat site, in addition to being able to manage all sales, purchases, shipping and delivery, complete all your transactions and perform all your tasks across that platform in easy steps, it allows you an infinite number of users, allows you to receive a huge number of messages, will help you manage your campaigns on all your accounts on social media platforms, as well as receive all the feedback Messages from your customers are followed up and analyzed.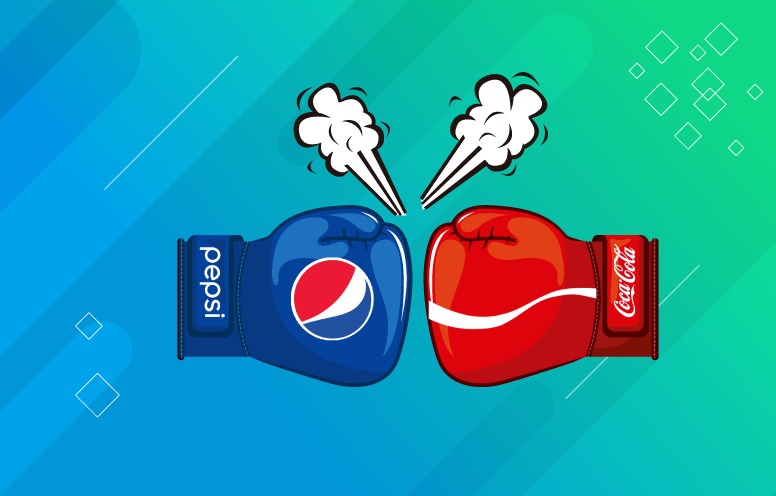 One of the most important ways to help you improve the work on social media platforms is to follow up and analyze performance and results, which is what Bevatel social service offers you, where you can extract detailed reports on the marketing campaigns of all the conversations that have been made, who has done them, and what resulted from those conversations, whether sales, purchases, recovery or replacements, answering queries, or problems resolved, These reports also help assess the performance of your employees, as well as help assess the performance and level of the company as a whole, thereby improving future working methods and shaping your products and services as your audience needs.
These were some examples of marketing wars between giants and the importance of connecting social media channels to influence the public, which will help you communicate with your customers with ease and at the lowest possible cost, so if you want to learn more about how to improve the performance of your marketing campaigns, and how to succeed in winning new customers, feel free to contact us to get your free consultation now.