What is the unified number? How to get a unified number in KSA?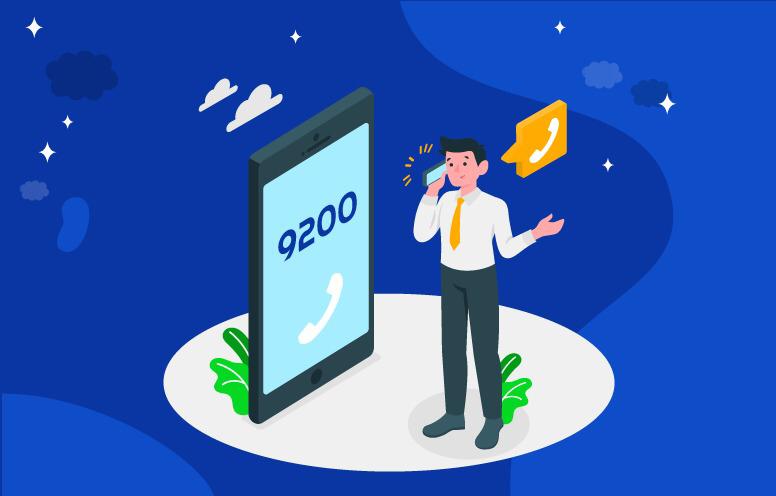 What is the unified number? How to get a unified number in KSA?
What is the unified number? How to get a unified number in KSA?
Most companies in the current era are looking for a way to connect all their branches, in addition to building easy channels to communicate with their customers without obstacles, and here appeared the real benefit of the unified number, where most institutions have used it in easy and inexpensive communication with their customers, if we look at the international market we will find that the companies are innumerable, becoming increasing day by day, and began to compete between different institutions about how to win customers and how to gain their trust!
That's why Bevatel today offers you the unified number, which will make it easier for your customers to reach you, so you will be able to gain the trust and confidence of more new customers, and in the following article we will answer all the questions you may have about the single number, so read on.
Article Elements:
What's the unified number?
What are the advantages of the unified number?
How do you get the 9200 number?
1- What's the unified number?
It is a shortened number that is characterized by:
That number is nine digits.
Short, not long number.
Easy to remember for customers.
It starts with 9200.
It has to be special.
For only one company.
This number helps you communicate with your customers with ease, as it connects all branches of your company, it is no longer as traditional as the past, as each company has a large number of numbers, and most of them may be busy, causing some customers to be annoyed, and unable to reach the company.
While the 9200 number connects all branches, so if a customer wishes to reach a particular branch or department, he will be able to easily access it through that number, if we assume that a customer called for the purpose of the complaint, and another customer calls for the purpose of inquiry, then both will call the same fixed number of your establishment, but each will be transferred to the relevant department or concerned with its problem, and therefore the call of the customer wishing to complain will be transferred to the complaint sought, while the call of the customer wishing to inquire will be transferred to the sales department or otherwise.
This distinguishes it from the traditional figures, which were characterized by several disadvantages and problems that led most institutions to change their direction towards the unified number, and we will mention some of the disadvantages of those traditional numbers in the following points:
It's hard to remember for customers if your company numbers are multiple or long.

The difficulty of your customers reaching the department that specializes in their problem or inquiry, since most companies give a special number for each department.

The cost of calls to customers is high since they may be international calls from outside the Kingdom.

No call forwarding feature, which may prolong the time of resolving customers' problems, or their access to their inquiries.

Regular numbers can be mobile numbers or land landline numbers, so if your customers don't have one of those means, they'll find it hard to reach you.

Inability to make conference calls with customers or staff.
These are just some of the disadvantages of the traditional numbers, which are well-deservedly overcome by the unified number of the facility and addressed many of its shortcomings, and in the next paragraph we will address the most important features of the single number of the establishment, so read on.
2- What are the advantages of the unified number?
The 9200 features of the facility from Bevatel vary according to the purpose of its use, and we can mention the most important features in the following points:
Easy communication
Easy-to-use interface
Connecting branches
Flexible connectivity
Conference calls
Recording calls
Waiting feature
Call forwarding
a) Easy communication
Helping you communicate easily, fast, and inexpensively with your customers, it's easy to remember so your customers can reach you easily.
b) Easy-to-use interface
It provides you with an easy-to-use interface, an easy-to-play control panel, so you can answer all your customers and receive the most incoming calls.
c) Connecting branches
With that number, you will be able to connect all your branches within Saudi Arabia or even abroad with a unique single number, so that your customers can easily reach you from anywhere, as well as receive all your customers' calls.
d) Flexible connectivity
One of its advantages is the flexibility and ease of communication, it no longer requires your customers to have a mobile or landline to communicate with you, but they can now call one unique number through any mobile or landline at the same cost.
e) Conference calls
You can now communicate with your customers with a high-quality, clear-cut conference call, and your employees can even create conference calls with customers or other employees in the company, providing them with a good working environment, for easy problem-solving.
f) Recording calls
With this unique feature, you can record all outgoing and incoming calls between your employees and your customers, so you can assess the quality of service provided by your customer service representatives, ultimately improving business methods and developing your company's level to suit your customers preferences.
g) Waiting feature
It is one of the most important features of this unique number where you display welcome messages while waiting for the customer to communicate with a customer service, which helps to offer some of your company's services and offers during the waiting period, and helps the team of customer service representatives to distribute the calls well and according to the problem of the caller.
h) Call forwarding
You can now transfer your customers' calls to the relevant departments for communication, if the caller's purpose is to complain, you can automatically transfer it to the complaints section, or if the purpose of the customer's communication is to inquire, the call will be immediately forwarded to the relevant department, which helps save a lot of time and reduce the pressure on your customer service team.

3- How do you get the 9200 number?
You can get the unified number of the facility with ease from Bevatel, providing you with intelligent solutions and multiple features that will help you complete your business and communicate with all your customers with ease and at the lowest cost, through that number from Bevatel you will not only get an easy and fast connection, but we will provide you with all the systems and tools that will help you gain more customers and more profits, connect with us now to get a free consultation from Bevatel!