What is the Softphone application?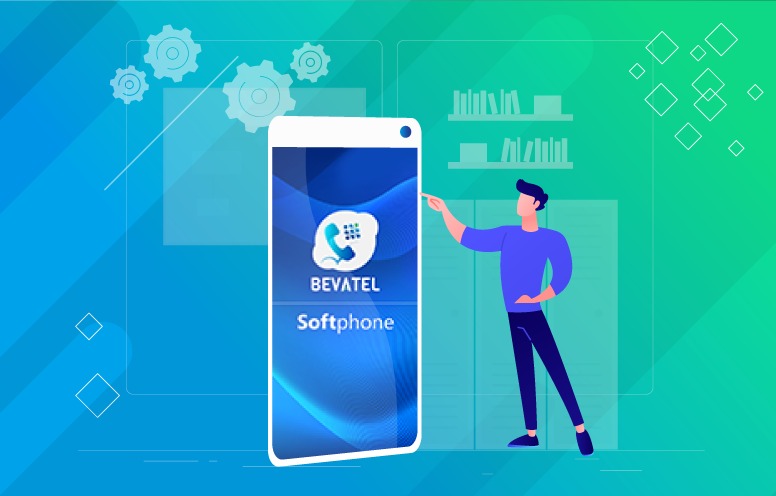 What is the Softphone application?
What is the Softphone application?
The Softphone app is the smartest application and software that helps companies communicate effectively with their customers remotely and at the lowest cost, just by connecting to the Internet In light of the intense competition between the huge numbers of different brands, companies, and institutions, which are doing their best only to attract customers and excel in the international and global market, there has been a strong need for means and tools that make communication with customers easier and more flexible, especially since customers may be most interested in the multiplicity of channels of communication and accessibility of the company or brand when they wish, especially when they need to inquire about services or products, or when they are exposed to any related problem by dealing with the company or organization.
Companies must provide an effective communication channel that allows all their customers to easily access it from anywhere in the world at any time, especially if the company is international or global, it must also ensure that its customers have an inexpensive means of communication, and there has emerged what is known as smart software or applications of softphone, which has become one of the fastest and easiest ways to communicate with customers without interruption, at any time and at the lowest possible cost!
Dear reader, you may wonder what these applications are and how they work, and how they can help companies communicate well and continue with their customers and follow up and monitor their employees periodically at the lowest cost, highest quality, and efficiency! Answers to all these questions will be provided to you by Bevatel for Communications Solutions and Call Center in the following article in detail, so don't miss them!
What is the Softphone application? And how does it work?
The softphone application or as known as the application of digital phone or electronic phone program, where its names are numerous and its many uses and features superior, is a smart application designed using the latest technology created in the world of modern communications, where it relies on connecting to the Internet with ease so that you can send and receive various types of calls from all customers remotely from anywhere in the world, whether inside or outside Saudi Arabia, it receives any important call Whether it's queries, complaints or otherwise, the application overcomes distance and time constraints, allowing customers access at any time at the lowest cost.
This application or software is easy to use and smooth in operation, it works as soon as it is connected to the Internet, and you can use it from your mobile or any tablet or PC, but also works on all kinds of smartphone systems whether Android, iPhone or Windows, which allows all companies an easy, flexible and inexpensive means of communication to maintain effective and continuous communication with all their customers and in the following paragraph we will explain the most important features That smart app that played a role in improving corporate relationships with its customers.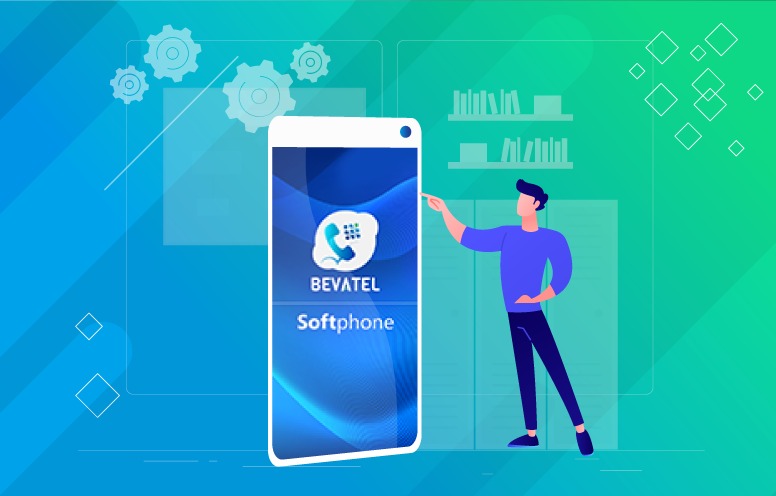 What are the advantages of the Softphone application?
The application of softphone is one of the latest means that has been programmed and designed to make it easier for all business activities and companies to perform their tasks and implement them and communicate with their customers easily and simply, through several features characteristics of these systems or programs, and we can mention the most important of those features in the following points:
Ease
Flexibility
Remote work
Privacy
1- Ease
This smart app is easy and simple to use and operate, it does not require a specific programming or a complex operating method, but it works very quickly as soon as it is connected to the Internet from any device, whether computer, tablet, or mobile in any system, whether Android or iPhone, but the softphone application features an easy and simple interface to use and operate providing all the tools that any employer or business manager may need to be able to perform and plan all tasks in A few moments.
2- Flexibility
One of the second most important features or characteristics of the electronic phone software is the flexibility of use, smoothness, and speed provided by that modern application, as it can be downloaded on any device or system as mentioned earlier, and even the possibility of using it through your company's Call Center headphones whether it is wired or wireless, and can also be used without the need for those headphones it depends on your need or not, in addition to the possibility of linking it with high VOIP devices Quality of all kinds to provide effective and powerful communication using VoIP technology.
3- Remote work
An important feature that many companies and business activities need, especially in light of the Corona pandemic, precautionary measures and the need for social spacing is the advantage of remote and online work without the requirement to be present at the headquarters of the company or organization, where you will be able to complete all your tasks and business with ease remotely, and you will be able to monitor your employees and follow up your customers and all the company's operations of sales, shipping and delivery through that smart app.
4- Privacy
We come to the most important and latest feature of the electronic phone program is the privacy and security provided by that smart app, through the application of softphone ensure companies owners and organization managers secure and confidential communication, it is designed and programmed with the strongest technologies and systems that provide the process of transferring secure communication data impenetrable, and all contact information is saved, encrypted and saved on highly secure databases, helping companies to maintain their customer data and processes without any concern, and in the following paragraphs we will display the most important The uses of this application have provided strong bridges of communication between companies and their customers.
What are the uses of that smart app?
There are many uses offered by the digital phone app for all companies, organizations, and business activities, it is the ideal way to achieve effective and continuous communication with all types of customers anywhere, it must be in any company that wants to succeed in its plans and develop its methods in dealing with customers, and we can limit some of the uses of that smart app to the following points:
Sending and receiving calls
Recording and transferring calls
Caller identification
Individual and group calls
1- Sending and receiving calls
One of the most important uses of this app is to send and receive various customer calls, as this use is one of the basic functions that the app is designed to do, it sends and receives customer calls through internet connectivity, providing effective and high-quality communication without any breakdowns or obstacles.
2- Recording and transferring calls
One of the most important smarts uses that the Softphone application has provided to companies and organizations is the feature of recording and converting calls, where it allows the transfer of calls from customers to the relevant and related sections for the call, so you can achieve planning tasks and problem solving as soon as possible, but also allows the possibility of recording calls so that company managers can assess the quality of service provided by customer service representatives.
3- Caller identification
One of the latest uses of the Softphone app that has made it distinctive and highly needed recently is the caller identification feature that allows you to know your customer's number, name, and all account information, and thus talk to the customer in his name, making the customer feel special to the company or its focus, which helps to gain the trust and affiliation of customers.
4- Individual and group calls
One of the most flexible and effective uses is the ability of that smart program to make individual or conference calls, whether it's group calls between you and several your employees, between your employees and several your customers, or combining the three of you at the same time, to achieve interactive and flexible communication.
These are some of the advantages and uses of the Softphone app that help entrepreneurs and business owners attract potential customers and earn more new customers, so if you want to learn more about how to organize your business and manage your sales, feel free to contact Bevatel to get your free consultation now.