What is The Latest Integrated Cloud Contact Center in the Middle East 2023?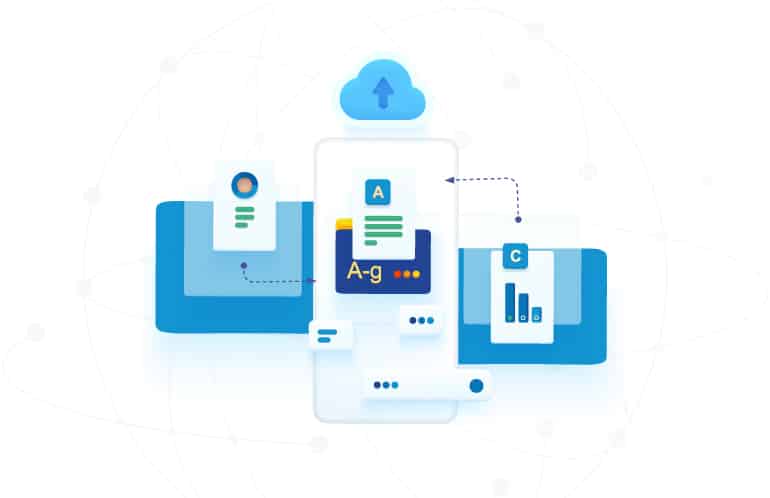 What is The Latest Integrated Cloud Contact Center in the Middle East 2023?
Every organization or business always looks for an integrated and professional cloud contact center to communicate with customers professionally and provide better service and technical support.
Since its establishment, Bevatel has always sought to help institutions and companies in the Gulf region to develop the work mechanisms of the customer service, sales, and technical support departments. Then, Bevatel helps each institution achieve its goals and increase its sales and profits.
Bevatel is constantly developing its integrated cloud solutions for call centers and customer service to provide different business sectors with more professional systems and technologies to communicate with customers.
In the following paragraphs, we will learn in detail about the best-integrated call center that institutions and companies in the Middle East depend on.
The latest integrated cloud contact center in the Middle East 2023
Bevatel provides the latest Cloud Call Center in the Gulf region, which is a 100% cloud-based system via mobile and computer from anywhere around the world, just by connecting to the Internet and without having to be at the call center headquarters or a specific place, and with many features to communicate with customers for various purposes of customer service, sales, and technical support.
We can mention some of the most prominent features of the cloud call center from Bevatel in brief points as follows: –
100% cloud system

Live Panel

The performance reporting system for the call center

Determine working hours and run the IVR

Waiting feature

Call Recording

voice mail

Call forwarding
1- 100% cloud system
Bevatel call center system is 100% cloud-based, so organizations or activities will not need complex installations, cables, or other equipment that regular call center systems require.
The latest cloud contact center from Bevatel works just by connecting to the Internet and from anywhere worldwide without needing to be at the call center headquarters or in a specific place.
2- Live Panel
This system includes a live and detailed live panel that enables call center managers, sales, and customer service managers in your organization or business to follow the workflow of sales, customer service, and technical support staff, moment by moment.
The Bevatel system enables you to see the status of each employee (is the employee available, busy, in a meeting, on a break, etc.).
It also allows you to see the calls in progress, the duration of each call, the calls on the waiting list, and the callers' data.
The Live Panel includes tools enabling call center managers to monitor workflow and guide employees in real time.
Managers can listen to any call, correct information for the employee, and direct him privately without the caller hearing.
The Live Panel also allows you to transfer the call to another employee, withdraw it to speak directly with the caller or end the call.
3- Call center reporting system
The best cloud contact center includes a reporting system that allows you to generate professional and detailed reports about your entire call center.
The Bevatel system provides detailed reports on each employee's performance (the number of incoming and missed calls, the number and duration of rest periods, etc.). These details help you, as a call center manager, evaluate each employee's performance, identify strengths and weaknesses, and then develop performance.
This system also provides accurate statistics and details of all call center calls (received, missed, and missed). These details include the caller's number, the employee who answered the call, the status of the call (ended by the caller or the employee), etc.
The reporting system lets you listen to any call and download the recording. This feature, and all system reports, help you get a general view of the call center and customer service. Then, evaluate and develop performance to achieve your business goals.
4- Determine working hours
The cloud contact center system enables you to define the working hours for your organization or business by specifying the hours during which the call center system works to receive your customers' calls and to play particular voice messages outside of working hours.
The latest cloud call center in the Middle East also allows you to operate IVR feature to answer your customers' calls with some pre-recorded voice messages that include answers to the callers' questions and inquiries.
5- Waiting Feature
You can take advantage of the waiting feature of the Bevatel system by playing specific music for callers to hear or playing voice messages that include details of the latest news of your organization or business or the latest products, services, and offers.
6- Call Recording
Cloud Contact Center records all calls of your business or organization's call center and records each call for 30 days.
You can benefit from the call center recording feature in evaluating the performance of customer service, sales, or technical support employees. Thus, call recordings can contribute to developing employee performance, training, and directing them in a way that helps you provide better service and technical support to customers and even increase sales and profits.
7- Voice Mail
The best cloud call center in the Gulf allows you to activate your organization or business's call center voicemail feature.
This feature enables your customers to leave their complaints, inquiries, and suggestions in one or more voice messages that the competent employee hears to communicate with the customer again and provide assistance.
This feature helps your customers to stay in touch with you periodically, whether outside working hours or when all employees are busy responding to other customers.
8- Call Forwarding
You can utilize this feature to transfer the call from one employee/department to another or transfer calls during certain hours to a specialized employee.
You can also use the call divert feature to directly divert incoming calls during outside working hours to the voice mail feature or IVR. This helps customers quickly leave their inquiries in a voice message or get the details and information they communicate with.
All of these features and tools mentioned above are professional, integrated, and customizable to suit emerging, medium, and large enterprises and businesses in various business sectors, which are features that help any enterprise or business to improve the experience of its customers and help them in the way it deserves.
The Bevatel system is the best cloud contact center in the Middle East because of its features and integrated tools that help organizations and commercial activities provide customers with better service and technical support, develop their sales, achieve their goals, and even increase profits.