What is the difference between the Call Center system and CRM system?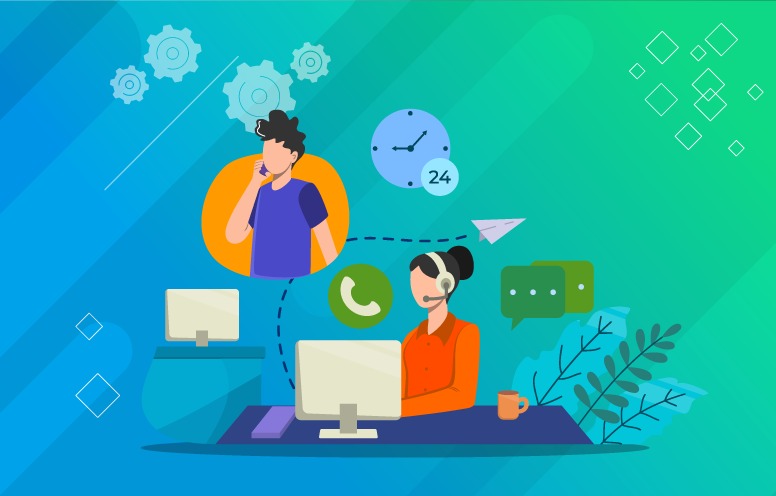 What is the difference between the Call Center system and CRM system?
What is the difference between the Call Center system and CRM system?
All companies are looking for the best system suitable for their activity and customer size, as Bevatel provides you with all the systems you may need to reach your customers in the best shape and as quickly as possible!
Most corporate managers and business owners wonder every day about the best systems suitable for their business that help them communicate with their customers or follow the tasks and employees well, and always confuse the system of Call Center and the CRM system with the tasks performed by each system and every department in the company, where some companies desperately need call center system to communicate with their customers anywhere, while some companies need a smart system to manage the relationships of their customers and solve Their problems and identify their needs and desires, but on the other hand, we find that some institutions need both systems together!
Any company, startup or giant, whether international or local or if it offers products, goods, or services to its customers, all desperately need modern communication systems to help them communicate with customers of any size or type, whether potential, current, or even permanent customers, to communicate with them in the best way, solve their problems, meet their needs, to gain their satisfaction and affiliation.
Here's the most important question: "What's the difference between the Call Center system and the CRM system? And which one would be suitable for my project? "The answer to that question depends first on our dear readers' understanding of the nature of these systems and their true usefulness for any business, which we will explain in the following paragraphs, so don't miss their reading!
First: What is the Call Center system?
You should know dear reader that The Call Center system is a smart and sophisticated system that helps companies and organizations receive all calls of their customers from anywhere and in any number of calls whatever their purpose, whether contact for the purpose of inquiring about some of the products or services they provide, or communication for the purpose of a complaint or other, but also helps them to direct calls to all customers such as in the case of marketing campaigns so that these companies can maintain constant and continuous communication without any Remote interruptions or barriers with all its customers, it allows them to work online, follow employees and customers and all the processes and transactions that take place between them immediately, and help them manage marketing campaigns with ease.
This system also provides companies with multiple features, the most important of which is the possibility of recording calls and keeping them on secure statement rules so that you can follow the customer's journey, evaluate the performance of customer service staff, and provide call conversion where incoming customer calls are converted to the relevant departments and concerned by the purpose of the call, in addition to the unified number service that will help you connect all your branches and receive the greatest amount of calls on the same unified number, along with many other advantages such as remote work feature, and monitoring feature Live performance analyses and detailed reports, all of which help you keep track of the work and assess the success of the system as a whole.
Second: What is the CRM system?
CRM is a system that helps companies save, record, and process all the data of their customers, employees, products, and services, in addition to all corporate operations and sales, it is a sophisticated system that combines many modern tools and genius solutions that help corporate owners and organization managers develop the level of their business activities, improve business methods, and take care of customers, through a range of technological methods to collect customer data and personal information, then analyze and classify them to get structured information and numbers that enable you to develop strategies and techniques to develop the products and services they provide to customers and to shape them to suit their desires and needs.
This system provides companies with multiple features, the most important of which is that you can manage your customers' contacts and all incoming calls and all their details, and helps you analyze and target your potential customers to know their requirements and problems to turn them into new and permanent customers, in addition to the property of following up the stages of sales from following up on the potential customer and participating in the service to signing contracts and invoices, so that it is as a document that can be consulted in the event of any problems with the customer, in addition to the advantage of collecting and recording each Data your customers on professional databases, and save them within secure databases and other features.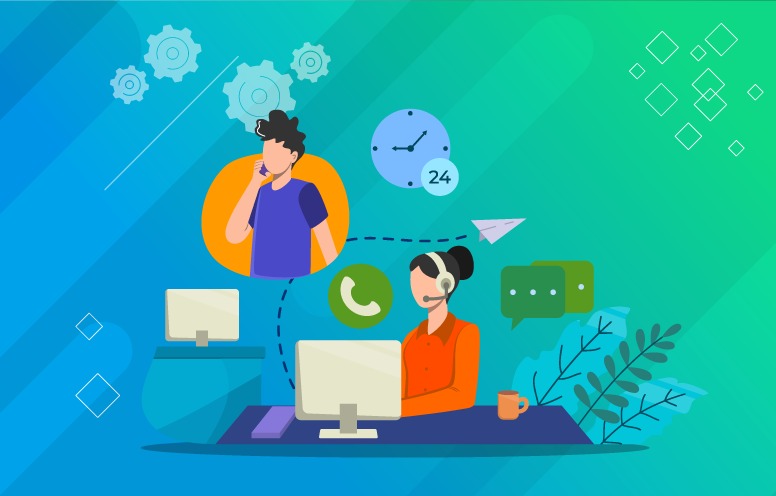 Third: What is the difference between the Call Center system and the CRM system?
There are several things in common between the two systems because they work together to achieve the success of any company, but we can mention the most important differences between them that distinguish them from each other, as follows:
The first difference: Kind of incoming calls
As both systems receive different customer calls, but the Call Center system divides calls according to the competent department, it receives specific calls according to the section concerned for the call, for example, the Call Center sales team receives calls from customers who wish to inquire about certain products or services, while the Call Center complaints department receives calls from customers who wish to file a complaint or proposals, and their answers are somewhat superficial, Unlike the CRM system, which is used to process very necessary customer calls, as an angry customer or customer who has experienced a problem during the experience of a product or the use of a service, or a technical or financial problem, it then requires a specialist from the customer service team to respond to the customer with adequate answers, using all the tools and advantages of the CRM system.
The second difference: Kind of outgoing calls
We find that the call center system is used to direct calls for telemarketing or technical support. When launching a marketing campaign, the Call Center team is used to connect with specific customers and display services and products in a way that attracts customers to buy or subscribe, on the contrary, the CRM system directs calls while following customers, by identifying contacts, displaying their information and data, and all details related to their accounts, so that they can track their wishes and needs, or when following up on a problem complex with customers.
Third difference: Team and skills
For the Call Center team:
The Call Center team is very simply the team that sends or receives customer calls for different purposes, whether it is customers who are called for inquiry or to complain, they do not delve deeper into the analysis or solution of any problems, and can be divided as follows:
Sales Department: It may be called the telephone marketing department and is responsible for receiving customer calls to inquire about products and services, and to display and market the products of different companies over the phone.
Marketing Department: A department that makes and directs calls for marketing purposes, marketing products, services, or even marketing to the same company over the phone.
Complaints Section: It is a special section to receive customer problems or complaints about the company's products or services.
Technical Support Department: A department that receives customer calls and inquiries about technical problems or matters that require consultation with specialists. Among the most important skills you should have in the Call Center team are:

Communication skills
Time management skills
How to read customers
Positive language
Patience and calmness
Intelligence and speed of intuition
Tact and urbanization
Working in the middle of a team
Learning from mistakes
Working under pressure
Speed and flexibility
Love of learning
For the customer service team:
It is one of the most important divisions of companies and call centers, where this team receives specialized calls, related to a particular problem, and needs rich information and problem-solving more deeply than the staff of The Call Center. Among the most important skills you should have in the customer service team are:
Dialogue language skills
Problem-solving skills
Continuous learning skills
Conversation completion skills
Persuasion skills
These are some of the differences between The Call Center system and CRM, which, if you bring them together, will help you attract your potential customers and gain more new customers, so if you want to learn more about how to organize your business and manage your sales, contact us immediately to get your free consultation now.