What are API integration services? And 8 benefits for your business?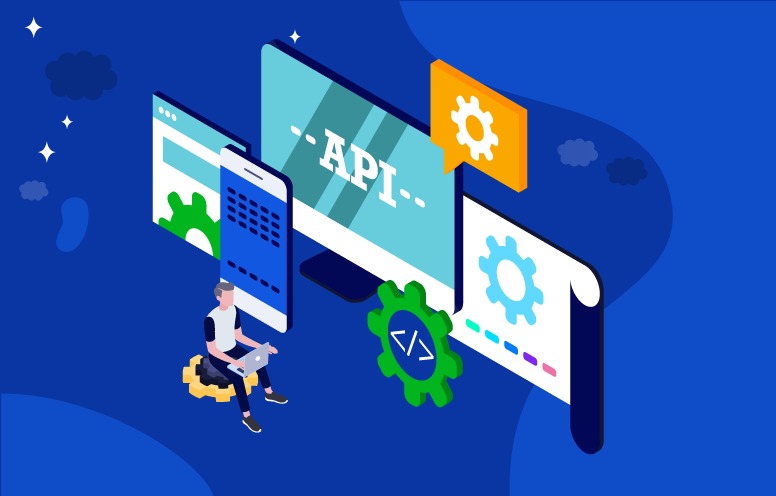 What are API integration services? And 8 benefits for your business?
What are API integration services? And 8 benefits for your business?
API integration services were the best solution for many companies and businesses that needed an easy and simple system to connect all their branches and stores, and their systems whether CRM systems, Call Center systems, or other systems in a single system to be able to follow and monitor easily and without any complications.
And especially those giant institutions that needed to connect their apps and communication channels like e – mail or social media platforms, where that necessity became one of the requirements for companies in the current century.
And in the next article, BEVATEL will help you answer all the questions you might have about that system, so keep reading.
Article elements:
What are the API integration services?
How do the API integration services work?
What are the benefits of an API Merging System service?

1- What are the API integration services?
It's a term called a lot of labels like an API integration system or an application programming interface integration system, it is a modern technological tool used by companies and businesses in the twenty-first century, helping many enterprises to link their different systems and multiple applications.
Where Services of API integration are based on merging or linking several systems or applications belonging to your company, whether CRM, Call Center, Billing, ERP, and other systems, mobile applications, or e-mail into a single platform with a user-friendly interface, Through API integrating technique, you can receive and send all your data through that platform, and you can follow all your business and all your social media platforms.
And maybe you're wondering how that technology works. You'll find the answer, dear reader, in the next paragraph.
2- How do the API integration services work?
We can simplify how that system works without going into technical details and complications that need to be understood. It's a technology that combines several systems and applications, becoming a link for users and developers.
It is a process in which several applications and systems are connected through application programming interfaces so that companies can obtain integrated data.
API integrating technique is based on the interaction and integration of systems and applications with each other, through code transmission and reception, it is a set of protocols and processes made with secure databases, to help you operate easily.
3- What are the benefits of an API Merging System service?
The uses and benefits of this advanced technology from BEVATEL are numerous and we can limit it to the following points:
Link Systems
Data compilation
Link Branches
Customer service development
Cost reduction
Saving effort and time
Development of digital marketing
Follow-up work
A) Link Systems
That system helps you to connect all your company's systems to a single platform, so that you can easily control all of them, through which you can connect various CRM, Call center, Billing or ERP systems and other applications, both mobile apps and websites.
Application software interface integration technology allows you the ability to send different data through a user-friendly interface, and you can even receive all the information on different systems and assemble it in one place for easy follow-up.
B) Data compilation
With this modern technology, you can collect all your company and customer data, and all your operations and sales, whether you're an electronic store owner or a storehouse owner, You can now follow all your profits and transactions with easy and simple steps through that smart system.
As you can by linking CRM to BILLING, you can count all your clients and all their details. Whether these customers are current or potential or want to target them, and of course, As well as you will have an easy way of calculating profits and losses.
C) Link Branches
It may be that the most difficult problem for a giant company is the difficulty of connecting all its branches to a single system. Especially if its subsidiaries are spread out in many cities inside or outside Saudi Arabia. Here comes the great role of API integration services, which is to connect all your subsidiaries or your enterprise into a single system and platform that enables you to keep track of all your businesses monitor your employees, and even connect all their systems to the same system,  which allows you to deal easier and faster.
D) Improving customer service
The system allows you to link the CRM system to the Call Center system. So you can upgrade the level of customer service and achieve a better user experience through:
Gather customer data so that customer service representatives can better serve them.
Assist staff in following up on all client wishes and needs.
Gain customer satisfaction by solving their problems and executing their requests.
E) Cost reduction
With that technology, you can do all your tasks and pursue all your work at no cost!. As well as this system allows you to connect all your branches and applications to one platform where you can complete all your operations without having to spend too much money on other means to collect your data or access the rest of your branches.
F) Saving effort and time
Imagine getting in your hands an easy, quick, and inexpensive way to help you with all your company business! Yes. Through this modern technology, you will be able to follow all your branches and employees and collect your clients' data. Sales, and purchases, in easy and simple steps and without any complications.
G) Development of digital marketing
Through that system. You will be able to connect all your social media accounts and manage them smoothly and easily and follow your clients and followers on those platforms with a single platform that brings together all your notifications so that you can keep track.
It also helps to develop all e-marketing campaigns and the success of marketing campaigns on Social Media. Through which you will be able to target your clients accurately. By linking your social media and e-mail accounts to CRM so that all your clients' data and details are in front of you in a single interface. And after you have targeted, you will be able to run and follow the campaign until it is finished.
H) Follow-up work
As we mentioned earlier, we will find that all these uses will benefit you most, and most importantly. The possibility of following your company's entire business. Starting with your staff to ascertain the quality of the service provided by customer service representatives. Follow your clients. And track their wishes and needs to improve future business processes, follow up on all online marketing campaigns. Target potential customers and convert them to permanent clients, and eventually. The API integration services will help you to follow all branches of your company. Sales, and purchases to achieve unprecedented success.