The best steps to create a professional Chatbot for your business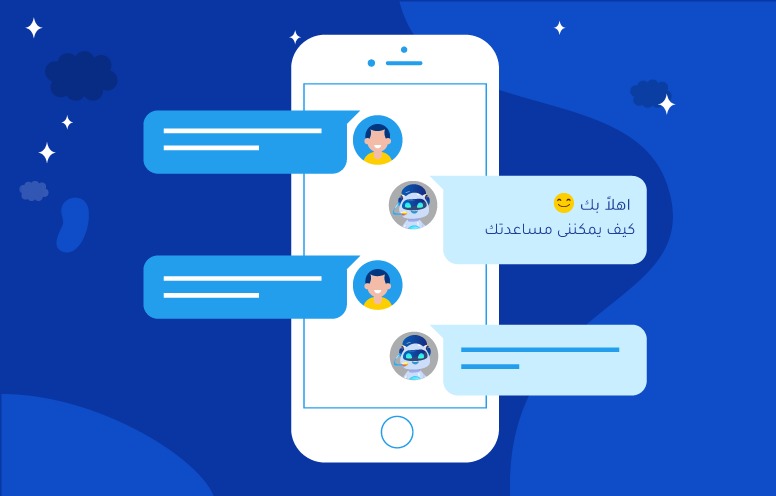 The best steps to create a professional Chatbot for your business
The best steps to create a professional Chatbot for your business
Many companies want to communicate with their customers faster and more flexibly, but they have been exposed to many obstacles such as the lack of staff at all times such as holiday appointments or off-duty, as well as the proliferation of messages during marketing campaigns, causing considerable pressure on employees, or their inability to respond quickly and promptly to customer inquiries and questions, causing customers to be disturbed or angry if their messages are ignored for a long time.
But in the last ten years what is known as a chatbot, which is very simply an interactive digital assistant such as Siri or Google Assistant, but interacts textually and not audio because it is a sophisticated system that helps you respond to all your customers' conversations automatically through responses or messages recorded according to custom or public templates that have been formed in advance, it is a brilliant combination of a range of modern marketing tools and artificial intelligence, to get us that smart robot that now performs most of the tasks that help companies in Reach its customers anywhere.
And you might be wondering, "What tasks would that chatbot help you do? And how do you get your Chatbot? "In the following paragraphs we will show you everything you need to know about the automated response, the best steps, and ways to get a professional Chatbot, so don't miss reading!
There are many endless features of that android smartphone, but we can shorten them at the following points:
This chatbot can identify and track potential customers
The ability to respond to all your customers' conversations automatically
Recorded responses or messages can be displayed according to custom or public templates
You can schedule specific appointments depending on your employees' working hours, or working hours for the chat robot when your employees are busy or off-duty and on holiday times
Maintain constant, continuous, and interactive communication with your customers
Form responses according to your marketing campaign objectives or for your business purposes
The possibility of making professional responses and an infinite number
Collect and respond to all your customers' messages from all platforms
Provide your customers with support and answer their questions immediately
Improve, enhance, and gain customer experience
Keep an easy and secure conversation with your customer's
Messages can be scheduled to be sent on specific dates
These were some of the endless features of the smart chatbot, but did you wonder, "How can you get it? And how can you create it? "There is a range of ways to get your company's Chatbot and we'll remind you of the most important ones:
Unified number 9200
WhatsApp Business API
Connecting Social Media Systems
You can get a chatbot with a unified number for your company or organization, where the unified number allows you to get a WhatsApp Business account with the same number, helping you get all the unified number features mixed with WhatsApp features, which include chatbot or automatic response, so you'll be able to receive all your customers' conversations and queries on the consolidated number through WhatsApp account, and you can form chat robot responses according to your business goals and purposes. For more details about the unified number from here.
Second: "WhatsApp Business API"
Through WhatsApp Business service, which is designed for business owners, to send and receive all customer messages from everywhere on the number of the company or organization, where it was developed for business and companies, it is a commercial account for business activities to help them manage their business, marketing of their products and services, and communicate with their customers easily, it provides all smart marketing tools, the most important of which is the chat robot, through which you will be able to respond to all your customers at any time with professional and customized responses from Through chatbot, which allows you to respond automatically and perform most of your tasks effortlessly, and at the times you select yourself.
Third: "Connecting Social Media Systems"
With social media linking and social media, you'll be able to consolidate all your accounts on your company's social media platforms, such as your WhatsApp, Facebook, Instagram, Twitter, Viber, YouTube, Messenger, Telegram, and even your website's email, Or your online store, so you can send and receive all your customers' messages and conversations on all your accounts on social media platforms in just one platform with an interactive, smart, and easy-to-use interface, and through it, you will be able to get chatbot with ease, where the chat robot will help you Collect all your customers' messages and conversations from all social media platforms, and respond to all your customers' queries and questions with professional responses and custom templates. For more details about Bevatel Social from here.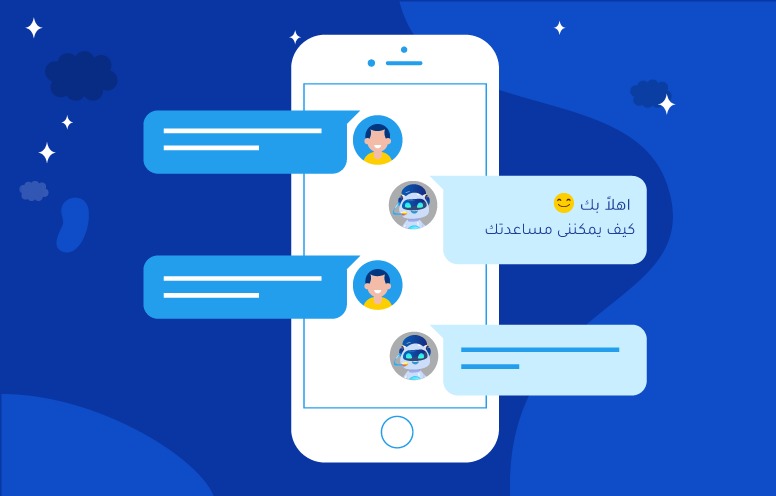 To succeed in creating your Chatbot, you can follow some simple and smooth steps, as follows:
Get a WhatsApp business account so you can get a smart chatbot feature.
Choose a highly efficient and quality service provider such as Bevatel for communications solutions.
Set up your Company's WhatsApp Business account.
Prepare and activate a specific scenario for custom chatbot responses by:
By opening mobile settings
we choose accessibility and activate the chatbot
Then we open WhatsApp business and add New Rule
Then we write the letter with its reply writing, such as good evening so the reply is – welcome how we can help you, we will reply to you as soon as possible!
Then we start experimenting and testing the chatbot to make sure it's appropriate and works properly.
These are some of the steps and ways that will help you get your company's Chatbot feature and activate smart automatic responses with ease, so if you want to learn more about how to improve your relationship with your customers, and how you succeed in winning new customers, feel free to contact us for your free consultation now.