How can convert potential customers to existing customers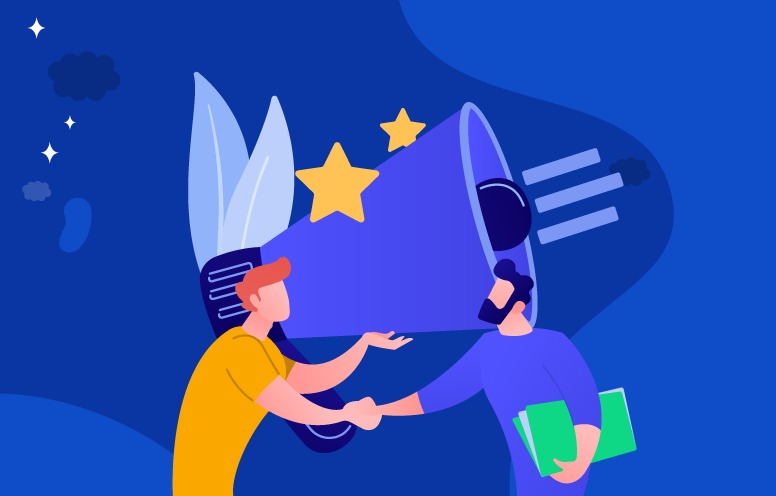 How can convert potential customers to existing customers
How can convert potential customers to existing customers
If you are a company owner or an enterprise manager, you've asked that question, "How can I turn my potential customers into current customers?" yes, that's a question that has always been on the minds of many entrepreneurs and business owners, sometimes some companies have a huge base of potential customers but always fail to turn them into real or current customers, which is a key reason for losing a lot of successful opportunities.
Therefore, as a company owner or even an enterprise manager, you should be aware of the nature and size of your customers, whether they are potential customers, current or permanent, and what their final percentage is, so you should study the entire market with your weaknesses and strengths, as well as the threat and strength elements you will be exposed to so that you can eventually develop a range of effective methods and strategies that enable you to transform your potential customers into current customers and even turn them into permanent customers as well!
To develop those methods and plans on which to build strategies to transfer potential customers to real customers, and to develop methods to attract new customers, initially and above all you must divide your customers into specific segments, categorize them according to their types if they are current customers or potential customers, and in the following paragraphs we will help you do so easily, so keep reading.
First, you should know the difference between the potential customer and the current customer!
So, who's the potential client?
The potential customer is very simply the customer who may be interested in signing up for your services or buying your products, only the potential customer is either a visitor or a subscriber, it is the visiting customer who searched for you or read about your services, or even visited your website, or pages on social media platforms but without taking any reaction! While the co-customer subscribes to your social media pages, sometimes interacts, follows up on the latest news about your company's services and products, and visits your website or store, but it's not a real customer!
For a potential customer, it is sometimes difficult to target, especially if the competition is intense, or if you have a lot of weaknesses that may cause a potential customer to subscribe to your services or purchase your products, which requires corporate owners and marketing managers to have a set of plans and strategies based on a detailed and clear study of everything related to the potential customer, desires and needs, problems and solutions that he may prefer so that you can transfer him to a current client, and we will clarify who the current client is in the Next paragraph.
As for who is the current client?
The current client is the real customer, the customer who has already subscribed to your services or purchased your products, is a relatively easy-to-target customer, where you can attract him by following and applying several different methods such as offers and discounts, preferring him in the ways of competitions, continuous follow-up with customers, after-sales services, and many other ways that can be implemented and applied on the ground with ease.
Having known who the potential customer is and who is the current customer, you need to know what methods may really help you turn your potential customers into current customers, which is what we will address in the next paragraph.
First provide an easy means of communication!
What may attract customers most is the provision of many channels of communication and easy access, the customer needs easy and simple communication and without complications, and one of the best solutions recommended by experts is to standardize the numbers of your company or organization, the customer does not like to distract between a lot of numbers, and it may be difficult to reach a specific branch number especially if you have a lot of branches, and if each branch has a different number or more than one number.
here we find that the ideal solution is to link all your branches to a unified number, which is a short and easy number Remembering consists of 9 digits and starts with 9200, and it is important that this number is unique and special for your company only, it will help your customers to reach you quickly through one number will be transferred to the section they wish such as the complaints section or the sales department according to the purpose of their call, and can even be transferred to any branch they want whether inside or outside Saudi Arabia.
For more details about the unified number 9200 from here.

Second, keep in touch with your customers!
One of the most important strategies to be pursued to transform your potential customers into real customers is to maintain constant communication with them, as a potential or reluctant client at first still has a lot of questions about the company, its nature, and credibility, as well as may have many inquiries about services, products and what they are. And their prices and so on, and all those questions need clear answers and must be presented to him when requested.
And one of the best ways to help you communicate with all your potential customers and receive their receptions and inquiries and answer them at length is the system of call center, as recommended by the pioneers Business is a smart system that allows you to receive all your customers' calls from anywhere, at any time, to maintain constant and continuous communication with them, and you can even take advantage of it in your marketing campaigns when you target your potential customers to convert them to real customers.
For more details about the Call Center system from here.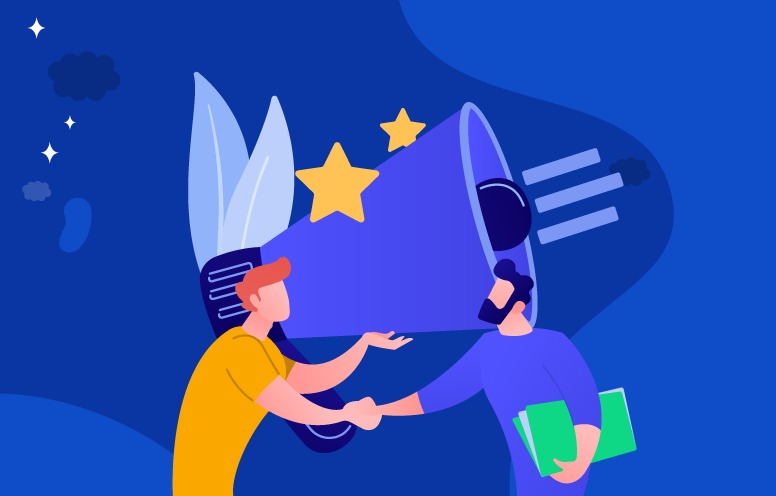 Third, be aware of your potential customers!
One of the most important methods you should be familiar with and work to apply is the strategy of determining the nature of your customers and knowing their data accurately because based on that information you will be able to form your services, products and offers as well to suit your potential customers, and one of the most important means that may help you know your customers' data is CRM, a full range of tools and modern technology to manage customer relations. where the customer service system aims to know your customers and identify their needs.
CRM is essentially a strategy that develops strong and real relationships with customers, through informed and distinctive customer experiences, behavior, and reactions at every stage of your customer's journey, CRM is essentially a strategy that develops strong and real customer relationships with customers, from recording and preserving their personal information to analyzing the behavior of potential customers to achieving a better experience for them and ultimately transforming them into current customers and gaining more new customers.
For more details about CRM System from here.
Fourth and last, be on the scene!
One of the most important strategies that we always mention is the need to be on the scene, show your customers, always remind them of you, and do not leave the opportunity for your competitors to sweep the market and you are still thinking about how to attract your customers! One of the easiest ways to help you is social media platforms, where the number of users of these platforms reaches millions of customers around the world, by connecting social media channels you can follow all your customers share all the different events and hymns, and you will be able to respond to them through one easy-to-use platform and it will not cost you any effort, but you will be able to gain the trust and attention of your potential customers and thus turn them into real customers with ease and as quickly as possible.