How can you develop your company with WhatsApp Business API?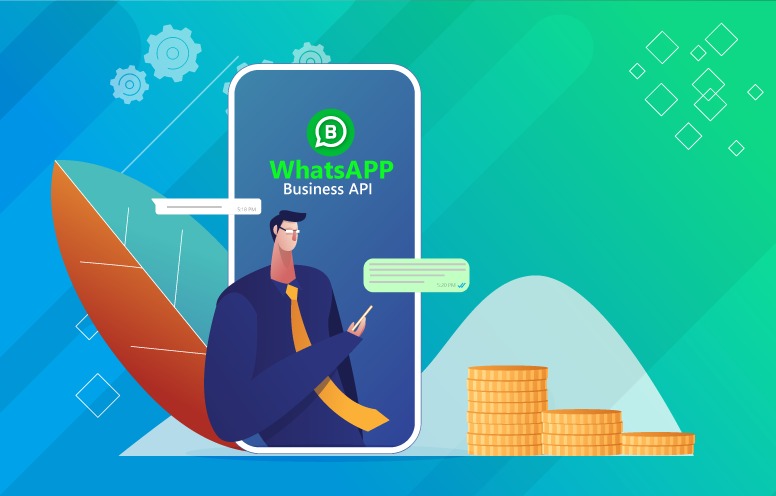 How can you develop your company with WhatsApp Business API?
How can you develop your company with WhatsApp Business API?
Most companies and brands in the current era are looking for a means or way that may help them increase their customers and improve relations with them in the best way, which prompted many companies to move towards more than one method to gain customers, the most important of which is marketing through social media channels, because of its significant and enormous impact on all customers, where the use of social media by individuals in Saudi Arabia reaches more than 91% or the equivalent of more than 23 million users Only in the Kingdom, while in the world, according to the 2020 annual report, more than 3 billion users worldwide are social media users! It is a huge percentage that shows us how important these platforms are, their impact on all users, and their attraction in many ways.
After a lot of research and studies, most famous institutions and brands, and even emerging ones, have ascertained the true importance of social media channels, the importance of interacting with customers, and strengthening the links between companies and their customers, as we mentioned earlier that the customer cares about the first place and trusts the companies that put him in the focus of attention and priorities, and even feels the customers belonging especially with organizations that care about the customer problem and develop solutions and provide after-sales services, this was one of the factors that pushed the major companies of Communications solutions and Call Center create what is known as WhatsApp Business API accounts, which have received great attention and have played a clear role in regulating customer relationships, improving sales processes, and even improving the level of staff and services provided as well.
You might be wondering now, "what's the difference between it and the common WhatsApp?" Will it help me develop my business and organize sales?! "In the following article, Bevatel for Communications Solutions and Call Center will answer all the questions that may come to your mind when mentioning WhatsApp business API and everything related to regulating your relationships with your customers and increasing your profits and sales.
What Is WhatsApp Business API? And how does that app work?
This smart app is the result of many studies and updates to social media systems and multiple connectivity, known as WhatsApp Business, it is an application updated from the regular version of WhatsApp, so that the design of that application is a development of the regular version of WhatsApp in a way that serves business accounts and companies, where that application is designed to include a number of necessary technologies and tools that have been programmed and designed to perform a number of tasks efficiently and accurately, through which application The owner of any company, business or manager of any organization or brand can create an account for his business with the company or organization number, taking advantage of the huge amount of benefits and features offered by that smart app.
It is one of the strongest means to help business owners send and receive all the messages of their customers from everywhere, it is specifically designed for the purpose of trade, business, and sales, it is a commercial account for business activities and companies to help them manage their business and sales processes, and provides different methods of marketing for their products and services, and even helps them communicate with their customers easily and quickly, it is one of the latest ways to develop business activities in our time, and in the next paragraph we will present the difference between WhatsApp Business and normal WhatsApp, so read on!
What distinguishes WhatsApp Business from the old WhatsApp?
As mentioned in the previous paragraph, WhatsApp Business is a sophisticated and up-to-date version of normal WhatsApp for companies and business activities, by obtaining that application and once you create a commercial account for your company you will get all the known advantages of traditional WhatsApp as well as a comprehensive and integrated range of smart tools and technologies that help business owners and entrepreneurs develop their businesses and activities, there are some differences that have made this application the ideal solution for all organizations and the best alternative to old WhatsApp, and one of the most important Those differences:
Number of users
Number of conversations
Multiple connectivity

Connecting systems
Linking accounts
Connecting branches
First: Number of users:
One of the first and most important features of WhatsApp Business, which was one of the most important characteristics that overcame the barriers of old WhatsApp is the possibility of multiple users with the same account, through that updated version can be used the account for the same number but from more than one device or more than one person, it provides the advantage of accessing more than one user on the same account with the same powers and tools without a malfunction or problem, and all users will be able to receive and direct various messages and follow all customers and requests received through This number.
Second: Number of conversations:
Featuring the advantage of receiving and sending an infinite number of messages and conversations with customers, this app allows the consolidation of Social Media platforms and systems that help group all corporate customer messages and conversations into a single platform, thereby receiving the largest number of buy and sell requests and responding to all those messages easily through an easy and simple user interface.
Third: multiple connectivity:
One of the most important means or methods that has made WhatsApp commercial one of the most important means and methods that help companies complete their tasks and develop their business activities is the advantage or characteristic of multiple connectivity, where WhatsApp business allows the link between several things, the most important of which are:
Connecting systems:
This smart app WhatsApp API allows multiple connectivity between all corporate and enterprise systems, where you can connect all your company's systems in just one platform with WhatsApp Business, where you will be able to connect CRM, Call center, Billing or ERP systems, and other systems and applications so you can follow all your business, and organize all sales and customer relationships.
Link accounts:
You'll be able to connect all your social media apps, such as WhatsApp, Facebook, Instagram, Twitter, Snapchat, Tik Tok, YouTube, Viber, Pinterest, Skype, or even your business email, by connecting them to a single interface platform that is easy to use and operate, so you can easily receive all your customers' conversations.
Connecting branches:
This application allows you to connect branches to one number for your company, through that version you can create a commercial account with your unified number 9200, so that you can connect all branches of your company to one number to make it easier for your customers to reach you through that account and use it with ease to receive and direct different messages and marketing campaigns to customers through that unified number.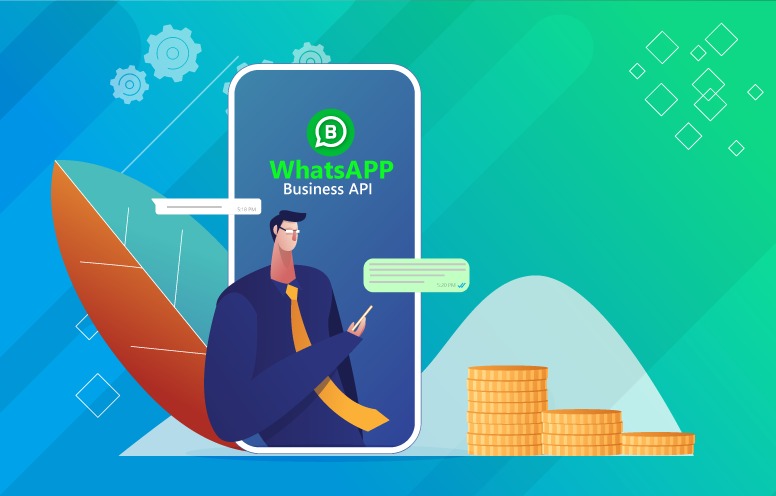 How does WhatsApp Business develop business activities?!
There is a range of uses that WhatsApp Business API offers to business owners that help them develop their businesses and increase their sales, the most important of which are:
The ability to plan, schedule, and select tasks for each employee.
The ability to measure and analyze staff performance.
The ability to determine the working hours of the chat robot when employees are busy or during holidays.
The ability to live-monitor everything that is done through a WhatsApp business account.
Complete sales with customers through instant chat.
WhatsApp can be connected to CRM to facilitate sales management.
The ability to manage all sales from the company's different platforms.
The possibility of checking all products by linking WhatsApp to store management.
Get reports for all details of buying, selling, profit, and loss.
Measure customer satisfaction with the service provided and customer service.
These are some of the advantages and features of WhatsApp Business that help entrepreneurs and business owners develop their businesses, so if you want to learn more about how to organize your business and manage your sales, and how to succeed in winning new customers, feel free to contact Bevatel to get your free consultation now.