3 genius call center solutions that will double your profits!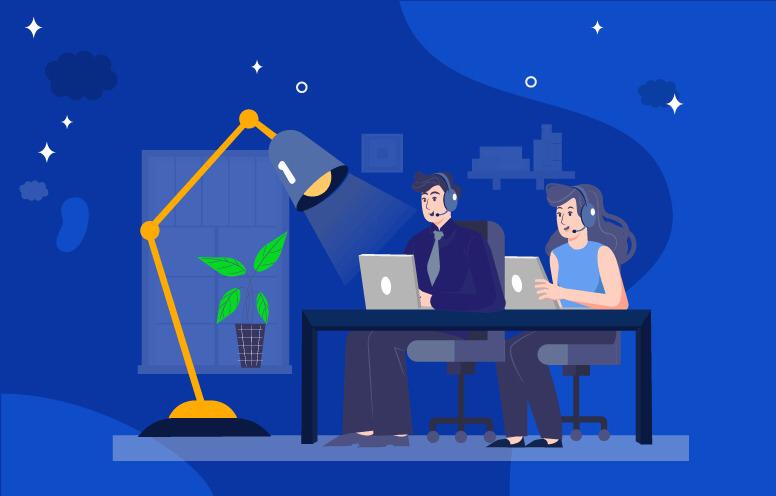 3 genius call center solutions that will double your profits!
3 genius call center solutions that will double your profits!
As you have searched for call center solutions, and what you may add to your company and team, you have reached dear reader an important point, a lot of people may not know, which is the importance of call centers for any business or organization, we will find that many international companies always maintain strengthening their relationship with their customers, providing different channels and easy to communicate with them, and working to develop and form their call center in accordance with the needs, requirements, and size of their customers and clients.
We cannot deny that the call center is one of the most necessary and important sections of any company or organization, but it is a fundamental element of the success of any business, especially because the work and success of most companies depend heavily on the satisfaction of their customers from the service provided, the solutions of the telecommunications centers help different companies to build strong ties and strong relationships with their current customers, and all their methods and programs focus on targeting potential customers, they put your client in the first place, because they provide him with everything your customer may need To reach you easily, simply and quickly.
It also gives your employees access to all the information and data they may need to know about your customers, their preferences and inclinations, their needs and requirements, their complaints and inquiries, all to succeed in gaining the satisfaction of your customers, and to extract all the strengths and weaknesses that you will study to improve your company's performance and modify the methods and foundations of the business according to suit your company's customers and various requirements.
Perhaps the question "Will my business need these smart solutions or not?" has been answered in your mind our dear reader, we can shorten the most important companies that may need call center solutions at the following points:
1- Telecommunications Companies
We see in the international market the significant and remarkable expansion of telecommunications companies, and the emergence of their importance in the current era, which has led to the emergence of the need for these companies to use these solutions, especially in cases of dealing with customer complaints, modern devices used, and other solutions that allow them to communicate with their customers with the greatest unhindered.
2- Governmental institutions
Where we see now the interests of the government and the entire government sector has developed in a huge way, and many government institutions need modern technological solutions to succeed in keeping up with the developments of this era, and the progress of other countries as well, we find government interests such as the civil registry a real example of the need of these institutions to have the smart solutions of communication centers, to be able to reach all the people and to inform them of all their recent decisions, they must develop their working methods, in order to provide high-quality services and organization.
3- Health care
In the current crisis known as the CORONA virus, the pandemic that has dominated the whole world and had a major impact on global markets, the need for clinics and hospitals for these advanced solutions is much greater than ever! Now, these medical institutions need to apply new ways to deal with and communicate with their customers without direct contact, as it takes remote or online transactions, which are unique solutions for call centers.
4- Travel and tourism companies
As we see in most tourism and booking companies that they rely on online dealing with their customers, especially since travelers always request professional service, booking facilities, electronic transactions whether in payment methods, destination selection, or travel programs, and this area requires the need for continuous and immediate follow-up of all customers of these companies, which requires the necessary use of these modern solutions.
5- Stores and markets
All stores, shops, or even factories need these solutions strongly, because of the smart methods in pursuing sales and purchases, completing all operations and transactions with other factories and stores, as well as playing a major role in raising the level of electronic stores, facilitating the demand for customers, in addition, to count products and sales with ease.
These were some of the areas that might benefit from those solutions that we will mention to you later, at the following points we will offer you a range of indispensable solutions for any company or organization, whose importance varies according to the purpose of your business, and the objectives of your organization as well, the most important of which are:
Recording and converting calls
Evaluating calls and staff
Automatic or automated response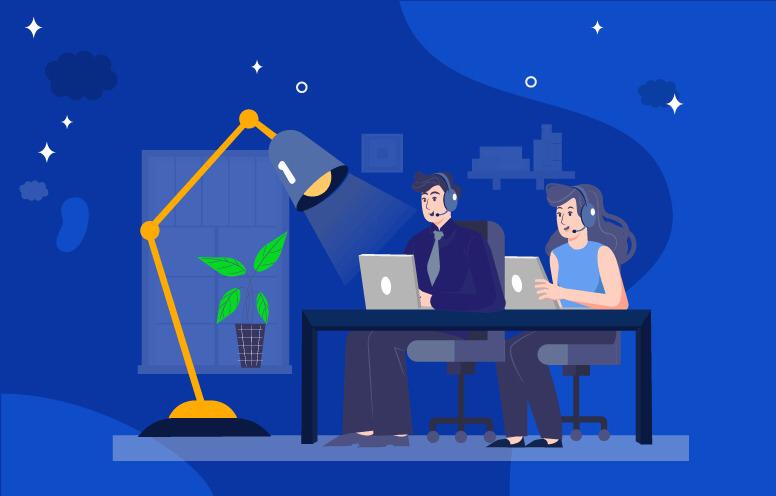 First: Recording and converting calls service
This service is one of the most important solutions that any company may benefit from, it is a feature that allows you to record your customers' calls, keep them on strong and secure databases, thus helping you to track the wishes of your customers and determine their requirements, as you will be able to return to those recordings in the event of an emergency, or if your employees are monitored and ensure the quality of service provided by your customer service representatives.
and the call transfer feature helps different enterprise owners facilitate their customer service team and improve the level of service provided by your customer service representatives. The company's working methods, where your customers' incoming calls are transferred to the relevant departments according to the purpose of the call, if the purpose of your customer's contact is to complain, the customer's call will be immediately transferred to the complaints department, which helps solve problems quickly and achieve the satisfaction of your customers.
This service provides you with detailed reports and performance analysis in numbers to evaluate calls, employees, and customer satisfaction, through a voice form filled out by the customer immediately after the call or by automated contact with the customer sometime after the call, which helps you develop the performance and level of employees afterward, in addition to improving the methods of customer response service, and allows you to achieve a better customer experience, because you will be able to follow conversations and calls between customers and employees of your company, which allows you to achieve a permanent connection with your customer service team.
Third: Automatic or automated response
IVR, the acronym "Interactive Voice Response", is one of the most important call center solutions that will help your company achieve constant and continuous communication with your customers, as its technology relies on interactive pre-recorded voice messages, which help your customers easily communicate with all sections of your company.
For example, if a customer wants to contact for a particular product or service complaint, through the IVR call can be transferred to the complaints or proposals section, with easy steps and simple orders such as "to communicate with a customer service representative click 1 and to contact the Complaints Section Click 2" and so on, and thus automatically help your customers to know all the details about their accounts and their data, offers, and services shared and any information they may need.
These are some of the solutions and services that may help companies, organizations, or small or large businesses communicate with their customers and complete all their operations and transactions with ease and accuracy, so if you want to learn more about how to deal with your customers and communicate optimally with them, and how to succeed in winning new customers, feel free to communicate with us for your free consultation now.