6 reasons why a call center company is necessary for your business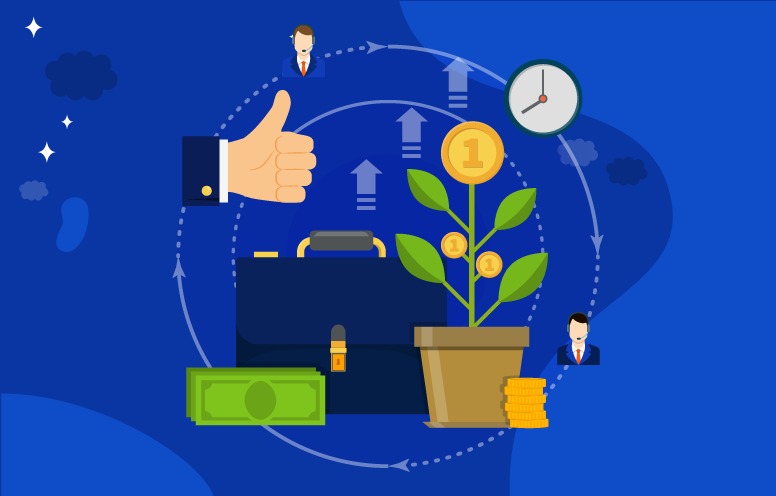 6 reasons why a call center company is necessary for your business
6 reasons why a call center company is necessary for your business
A large sector of companies is trying to reach their customers as quickly and as efficiently as possible, and many enterprises are seeking to provide multiple channels of communication so that their customers can easily reach them, gain their trust and affiliation, which is what we see in the Saudi market as well as in the world.
The call center company was the main reason that many small companies had achieved impressive success, with the solutions that contact center company provided, it's easier than before. No matter how many of your clients or employees, or what kind of business you are and how many branches of your company, you can control all your communications and operations through the different services of the Communications center firm.
So, in the next article, we'll help you find out what a call center company is and its services that you can use to make your business work.
Article elements:
What is a call center company?
What are the uses of a conact center company?
The elements of the Cloud center company
Which companies need a contact center corporation?
What are the reasons why a Communications center firm is necessary for your company?

1- What is a call center company?
Call center company is a fully equipped company designed to direct and receive customer calls and marketing campaigns over the phone. So that you can communicate with your clients easily, quickly, and without any hindrance. Through the communications hub firm's services and solutions, you will be able to receive all your clients' calls and queries and solve their problems of any size.
It is a communications and call center that receives calls from anywhere in or outside Saudi Arabia. With an integrated and trained team at the highest level to be able to operate under the pressure of calls. Customer satisfaction, and handling of different situations, and relies on robust systems and secure databases to maintain the company's data and customers' data.
2- What are the uses of a Contact center company?
Contact center company uses are numerous, but the most important uses can be limited to the following points:
Calls Receiving
Calls forwarding
phone marketing campaigns
Follow-up to existing clients
Targeting potential clients
A) Calls Receiving
Call Center company is receiving your clients' calls from anywhere, whatever the reason of the call, whether it's a query, a complaint.
B) Calls forwarding
through a Contacts center company. You can identify your clients and direct calls to them and communicate with them easily and smoothly.
C) Phone marketing campaigns
By communications hub firm, you will be able to create and manage all your marketing campaigns. Reach out to the largest number of customers, and generate satisfactory profits and sales.
D) Follow-up to existing clients
You can now follow your current clients by receiving their inquiries and requests, knowing all their needs, and solving their problems without any hindrance, all through the Contacts center company.
E) Targeting potential clients
Through the Smart Contacts center company. You will be able to identify your potential clients accurately. Track them, target them, and improve your products to suit their wishes.
3- The elements of the call center company
There are a set of elements that are essential and important to build a strong and high-quality Communications center firm. The most important elements of the Contact center corporation can be mentioned in the following points:
Secured System
Modern Devices
Expert team
A Suitable Place 
A) Secured System
Where any Contact Center company needs a modern. Powerful data transfer system so that you can save all your clients' data and transactions on it and refer to it at any time you want.
It must also have a safety component, which cannot be penetrated to preserve the privacy of your client's data and company's secrets, as well as the need to link it to other systems necessary to complete the network, such as CRM.
B) Modern Devices
For a call company system to operate, it must have all the full hardware and equipment, and it must be up-to-date and developed periodically to achieve strong and uninterrupted communication with your clients.
These devices may be headphones, Centrals, and many others. All of which represent a powerful way for Call company to succeed.
C) Expert team
It is one of the most important elements of a Call Center company, where there must be a full team trained at the highest level to respond communicate with clients, and solve their problems, and must even be an expert to cope in different situations and withstand customer pressure.
D) A Suitable Place
Call company relies on the need for a fully equipped space to accommodate all the elements of equipment, and system that we have mentioned in advance. as well as convenient premises for employees so that the company can carry out its tasks fully without problems or obstacles.
4- Which companies need a contact center corporation?
If you've come to that question, dear reader, you may have already mastered the importance of Contact Center company for your enterprise and business activity, and will it fit your field or company size or not?
In fact, a Communications center firm is one of the best modern ways to bring a business to impressive success. Through the various services and smart solutions that these companies provide. They can achieve the objectives of your company, no matter how big its business, how many customers.
Where many employers benefit from the services of a call center company, a large sector of government and private institutions, clinics and hospitals, shipping companies, logistics services, telecommunications companies, banks, and many others rely on call center solutions to reach their clients very easily.
5- What are the reasons why a Communications center firm is necessary for your company?
There are many countless benefits of a Contact center company, which drive many companies to turn to and use their services. That in the coming paragraphs, we will mention the most important features of Call Center from BEAVATEL:
Remote Workability
Recording and converting calls
Monitoring and performance analyses
Link branches to a unified number
A) Remote Workability
Call company offers you the possibility to work remotely from anywhere. Without a requirement to be at your place of work, but also to follow your employees and clients periodically and without interruption.
You can also schedule your clients' calls outside of work and holiday times, where the Contact center corporation offers you many advantages aimed at comforting your clients.
B) Recording and converting calls
Through the Call company, you won't miss any details! That You can record all your clients' calls so you can follow all your operations. Track your clients' wishes, evaluate the quality of the service provided by the customer service team. And even, through Call company you can transfer incoming calls to the relevant departments.
C) Monitoring and performance analyses
One of the most important solutions that Contact Center company offers you is live monitoring. That tracking your clients and employees through a single platform that is easy to use and operate without interruption, and you can eventually. Through communications hub firm's services, obtain performance reports and analyses of all the operations that have been done.
D) Link branches to a unified number
Where the contacts center company helps you connect all your branches to a unique and easy-to-remember number. To make you accessible to your clients, And to maintain permanent communication with your employees. Through Communications center firm. Your clients will be able to contact you on a 9-digit number at a lower cost and better quality.
And you have to know, my dear reader. That one of the most important goals you have to pursue is to take care of your client, to build the best channels to communicate with him, and you can, through BEVATEL. The best Call Center company in Saudi Arabia and the leading telecommunications solutions company, which will save you the trouble of thinking and solving all your problems, feel free to communicate with us now!