The importance of the external call center department in Corona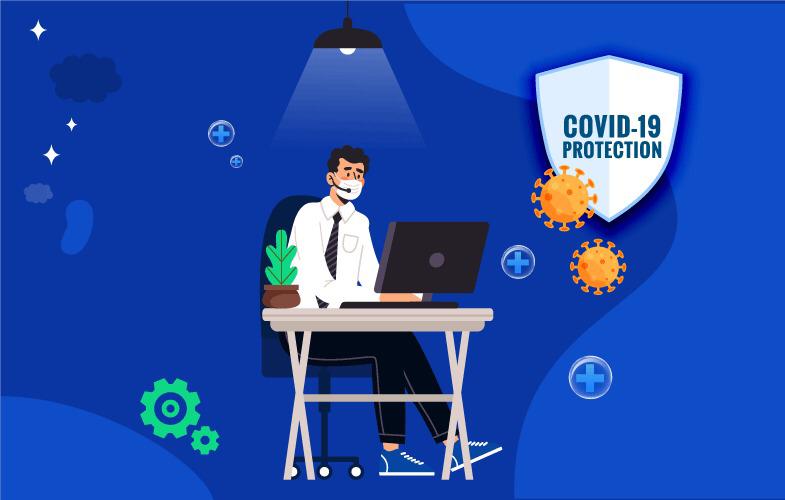 The importance of the external call center department in Corona
The importance of the external call center department in Corona
The external Call Center division was the savior solution for most companies under the Corona era, saving them a lot of time and effort, and easily reaching customers.
The Corona pandemic has come untimely, and most company owners have not been able to take some preventive measures or even any strategies to help them live with that pandemic and the obstacles it imposes on the market, it imposes non-meeting, reduced working hours, awe of both employees and customers, and remote work, a condition that has made most companies unable to communicate with their customers well, since they lose that element.
Bevatel has helped many companies and institutions to provide the external call center division, which provides many solutions and advantages that make it the ideal system, the basic section that is not disputed and the need to exist in any startup or international company in the era of corona, it is not just several months in which we will live with the virus, but we must develop and live peacefully, in addition to improving the workflow and developing all the methods that help us reach customers anywhere
In the following article, Bevatel will help you, introduce you to the external functions and benefits of The Call Center, and how you will bring your company to a higher level of development to your customers' satisfaction! so read on.
Elements of the article
What is the External call Center Department and how does it work? 
How can Call Center for others overcome the corona? 
What are the advantages of the external call center? 
1- What is the External call Center Department and how does it work? 
 Call Center for third parties, as known as Out Source Call Center, is one of the most important sections used by many companies and institutions that provide services or products to their customers, not all companies, even if they are global, may include in them that section, the existence of that part requires several things, the most important of which are:
Having a place equipped to communicate with customers and receive their calls

The availability of a sufficient team to communicate with and satisfy customers

Availability of devices and equipment that enable employees to communicate well

A strong system must be available to complete the process of communicating with customers in the best quality

It is customary that all these conditions, if met, will never be sufficient to communicate with customers, so when talking about Call center outsourcing, we are talking about material and moral conditions as well! The company to adopt a successful Call Center division requires it to have successful expertise and leadership, as well as to update and continuously develop, the technologies and strategies needed to keep the relationship good and continuous with customers.
Here came the idea of some companies providing remote operating services to other companies, there is no longer a requirement that there is that section in your company, but you can now use the services of one of the companies that provides that service, just set your company's goals and the purpose of your desire to subscribe to that service, look for the right company, then start communicating with all your customers, and always be immediately followed by what happens and all remotely with ease and at the lowest cost.
In the next paragraph, we will answer the usual question that we have always asked about how remote operating services succeeded under the Corona era, so don't miss reading.
2- How can Call Center for others overcome the corona?
The way that this department works, in addition to all the other plans it uses to reach customers, is one of the most important things that made it special and able to overcome the obstacles of corona, the most important of which is the possibility of controlling all calls and customer contacts remotely and from anywhere, and this has helped many companies to take that step courageously, only to achieve the best communication with customers anywhere they are.
You can now easily subscribe to a remote operating service, which provides you with a full team that receives all your customers' calls at the highest level of experience, through a powerful and secure system to safely save all your company and customer data, with a range of devices that are evolving for good communication and high quality call, and in the end you will get your customers' satisfaction, employee safety, and company success!
Now you might want to know all the features of this service, don't you?

3- What are the advantages of the external call center?
There are a wide range of advantages of that section, which we will address in detail afterwards, the most important of which are:
Customer Satisfaction


Lower cost 
The Call Center saves you a lot of costs, you no longer have to pay for the processing and preparation of the place, pay the salaries of employees, or even buy devices that can receive your customers' calls well, but through that section you will be able to achieve the best result without paying a lot of expenses, only the price of the service which is characterized by the right price for all types of companies.
This service enables you to extract reports about the results of calls, the average number and duration of calls, and all the details of that call such as the reason for the call or information about the customer, the results of those calls, all of which help us extract performance analyses, to see how successful the system used to communicate with customers.
Through remote operation services you will be able to follow all calls, even follow all your customers, as well as live follow-up of marketing campaigns over the phone that you can complete through that service, and of course you will eventually be able to assess the quality of service provided by customer service representatives, and evaluate the level of the system as a whole.
It is one of the most important things that the owners of different companies and institutions may seek, through this service will remain in constant and continuous communication with all your customers, in the best quality and without any obstacles, the corona is no longer a problem, through this service you will be able to follow all operations and calls without the condition of being in a particular place or otherwise.
If your customers' satisfaction and happiness is what you're looking for, it's a five-star call. Gain more new customers, and eventually gain their affiliation and confidence.