How do you choose the best Conferencing Endpoint for your business?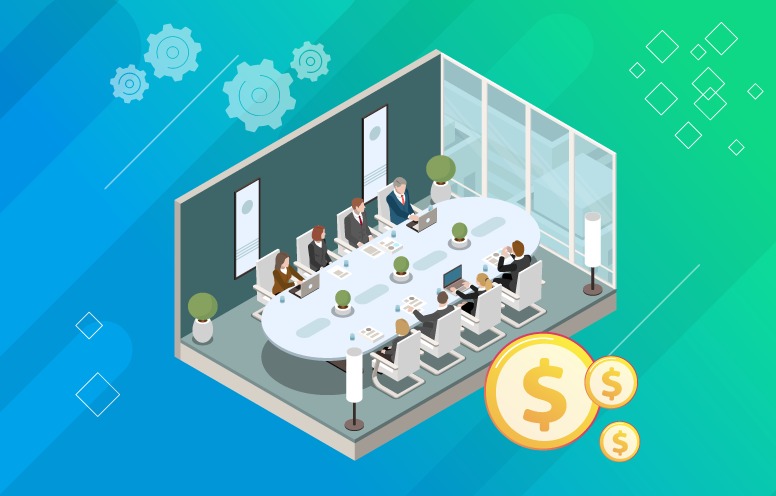 How do you choose the best Conferencing Endpoint for your business?
How do you choose the best Conferencing Endpoint for your business?
Today, communication is one of the most important things companies do with their customers, where we find a large sector of organizations working to create effective communication with their customers anywhere, where these companies are looking for an easy and fast way to achieve strong, fast, and collective communication to include both their customers and employees, or between them and several their customers simultaneously and with the same quality of individual communication.
Given the tremendous technological development of the current era, the modern communications revolution has brought us a range of devices that rely on voice transmission technology over the Internet to facilitate communication at the lowest cost, where these products are known as VOIP devices, and in the following article, we will give you a set of the most common questions we receive from our dear readers, so don't miss that special article!
What are VOIP products? And how do these advanced devices work?
These products are modern devices that have succeeded in eliminating all the flaws of traditional means of communication, a set of devices that operate with voice transmission technology over the Internet or Internet Protocol, where voice calls are connected through the Internet, and then several people are communicated at the same time through those devices while connected to the Internet, devices that provide strong, fast, and less expensive communication.
These advanced devices are based on a very modern modus operand, where VOIP technology converts voice signals or what is known as Analog Signals from a phone that sends the signal or communicates to digital signals, and then compresses those digital signals and divide them into several packets, and VoIP transmitters rely on the Use of the Internet to send those signals that were previously compressed into Several paths across the same data network, and then those packets reach the phone that will receive from the sender on the other side, and then those digital signals turn into sound signals.
There are many types of devices where there are headphones, VoIP phones, Centrals, communication gates, and Conferencing Endpoint, and their functions vary to reach here the tool "Conferencing Endpoint" that helps us communicate collectively, which we will address in detail in the next paragraph.
What is Conferencing Endpoint? And how does it work?
Conferencing endpoints are a VoIP device or VoIP product, which creates audio and visual communication between several individuals simultaneously, and these people are not required to be in one place but may even be inside or outside Saudi Arabia in different countries, flexible IP-based technology for transmitting conferences and videoconferencing them between two or more people of the best quality and faster.
What is the use of Conferencing Endpoint for your organization or business?!
Conferencing Endpoint have many advantages and benefits that may offer to your business, and we can mention the most important of those benefits at the following points:
Provide high-quality video communication.
Easy conferences and meetings.
Continuous visual communication without interruption.
Communication between two or more people is allowed.
The possibility of communicating from different places and away from each other.
It is low cost and saves a lot of costs for users.
Easy international communication outside Saudi Arabia.
Achieving secure and impenetrable communication.
The ability to share a high-quality sound and image.
The ability to share and view files, documents, or images.
It features a smart and easy-to-use user interface.
Easy to install and operate, requiring only internet connectivity.
Several branches can be connected via the Internet.
Supports more than one VoIP line.
Supports wired and wireless speakers.
Equipped with a high-quality speaker.
Supports Bluetooth and speakers.
Supports landline and fax ports.
Equipped with a high-quality and pure display in the image view.
Supports Wi-Fi connectivity.
How do you choose the best Conferencing Endpoint to suit your company?!
There are several criteria to consider when choosing meeting rooms, the most important of which are:
Sound and image quality
Send multimedia
Privacy and Secrecy
Ease of use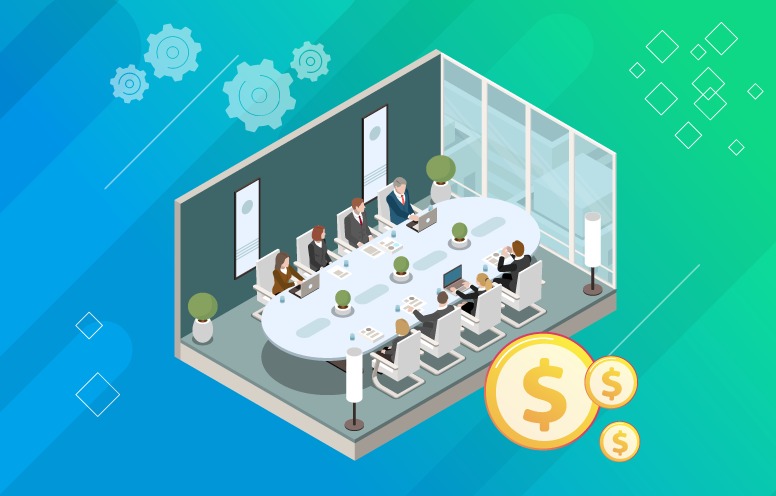 First: Sound and image quality while connected
One of the most important features that should be available in the Conferencing Endpoints you will choose is the quality of sound and high image, the Conferencing Endpoint must be equipped with a high-purity speaker and allow you to control the high and low sound rate, it must provide you with pure and clear sound, as well as the need for clarity of the image and the need for high-quality video so that all the details of the meeting are clear to all callers online.
Second: The possibility of sending multimedia
The Conferencing Endpoints you choose for your company or organization must be equipped with multimedia transmission during the meeting, with this feature you will be able to send all files, photos, or documents during the video, and you will be able to view them directly to the participants in the connection, and you will not need to get out of the meeting and send them via email or any other means of communication, but the Conferencing Endpoints allow you to send media quickly and clearly.
Third: Privacy and communication security
One of the most important criteria you should follow when choosing your company's Conferencing Endpoints is communication privacy and data confidentiality, communication must be secure and impenetrable, and information and contact details must be saved on highly secure databases and servers, to keep your company and your customer's data secure.
Fourth: Ease of use and operation
One of the most important features that should be available in these Conferencing Endpoints when searching for them and choosing the best is to be easy to operate and use, it does not need complex methods of operation or installation difficulties, because some of your customers may not have enough knowledge to use these devices, so they must have a simple, interactive and easy-to-operate user interface, and must provide you with all the tools you may need to communicate with your customers with ease.
These were some of the most important criteria that will help you choose the best Conferencing Endpoints so that you can communicate with your customers with ease and without any obstacles or complications and at the following points we will offer you a collection of the latest Conferencing Endpoints provided by Bevatel with the best prices and the strongest features to make it the first in the Saudi market, the most important of which are:
Yealink VC500-Phone-Wired
Yealink Smart Video Conferencing Endpoint VC200
Yealink Video Conferencing Room VC880
Yealink Video Conferencing Room Collaboration Touch Panel CTP20
Grandstream Video Conference GVC3202 + GAC2500