Five advantages of IVR service are loved by your clients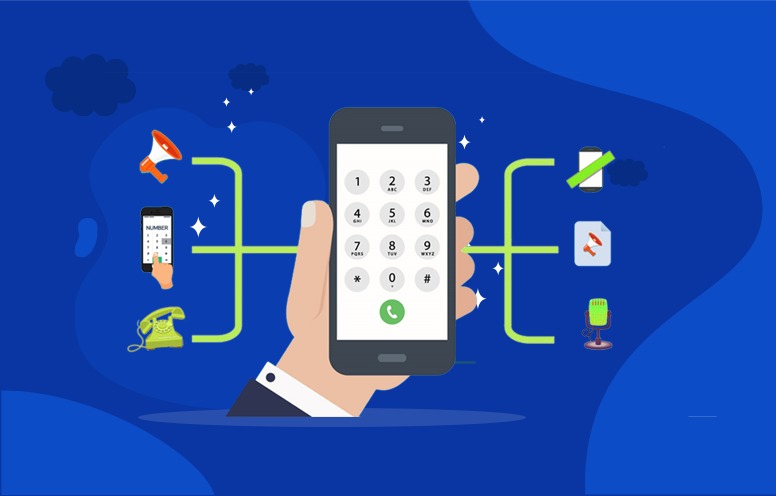 Five advantages of IVR service are loved by your clients
Five advantages of IVR service are loved by your clients
The IVR Service works to win the satisfaction of your clients, through Auto-Recorded Responses that interact with your customers, by answering their expected queries, when they press specific numbers.
Most companies use IVR service, especially those that offer multiple services or products, where their customers always call to find answers to their various queries and questions, which may often be similar or frequently asked in what is known as "FAQ," which is why many companies use interactive machine responses.
Evidence of this is that a study by a giant company of its clients finds that 73% of customers respond to the interactive response system and even save them a lot of time, in addition to relieving the pressure on the company's customer service representatives.
So, if you want to know more about the auto-response service and if you really need it or not! BEVATEL will help you with that next article by answering all of your questions about interactive voice responses and their usefulness to your company.
Article Elements
What is IVR service?
How does an auto-response system work?
Why is IVR important?

It's an interactive voice message recorded for the most common queries that clients ask, Very simple steps can help the client to answer all his or her queries or to direct his or her call to the relevant section, whether it is a complaint or a request, through an automated response that allows you to place a large number of auto-recorded responses in a particular sequence, thus allowing the client to access his or her answer with easy steps, such as pressing the keyboard numbers, which automatically transfer it to the relevant section or the next interactive voice response.
We will simplify that intelligent process with the following example:
If a client calls to find out how many units are left in his account when he calls, he receives a short welcome message, possibly including some company offers, after which the interactive voice response phase begins: "For Arabic, press number 1. For English, press number 2."
If the client presses No. 1, he selects Arabic, so he will be automatically transmitted to a complete list of Arabic-registered mobile messages which are appropriate to the client's request, Let's give you a small example:
"To see how many units are left of your account, press 1, and to renew your subscription, press 2"
Let's put together a particular scenario if the client pressed Number 1 and found that there was a problem with his account, he'd probably want to talk to a customer service representative, wouldn't he? He's easily able to do that through IVR services, as another example:
"To call a customer service representative press 1, and to return to the main list press 2!"
Yeah, it's those interactive machine responses that we've always heard over and over while contacting some companies, and here we might meet a question, which is, "How does IVR work?"
2- How does an auto-response system work?
Interactive response is an up-to-date technology that allows customers to access a database containing information about their accounts that can be known through registered mobile messages, where each company compiles common questions with its answers and records them in several languages if the company is multinational or the like, then link that service to CRM to include customer databases so they can access their accounts without having to go through a customer service representative.
The automated response also directs and converts the calls following the order requested by the client. It is a modern tool based on an intelligent and interactive system that requires much proper organization and preparation so that the automatic interactive response can be easily and flexibly performed without problems or errors.
Which you'll find in BEVATEL, we offering you IVR services in your hands with modern solutions and new, unique methods of customer service that are faster and smoother than before. The importance of an interactive machine response within your call center system will be mentioned in the next paragraph.
3- Why are IVR responses important to your company?
The Automatic Interactive Response Service helps companies develop their business and improve their customer service. If we look at giant companies and successful enterprises, we will find that these companies have modern methods of talking to their customers, including interactive responses, And we'll mention the top five features of the BEVATEL Interactive Response Service that your clients will love, as will you.
Permanent communication
Reduce waiting time
Call Conversion
Saving time and costs
Customer satisfaction
a) Permanent communication
One of the most important features of this service is to achieve continuous and uninterrupted communication with clients, even at off-duty or holiday times, these messages can be broken down according to the different working dates, as well as a message for each period of employment.
This service is guaranteed to companies if a client calls at any time, he/she will find recorded automatic responses to all the information and data he/she wishes to inquire about. The client can even access all the details of his/her account and information! By linking the registered mobile messaging service to CRM, which includes all customer data and all of their previous dealings with the company.
b) Reduce waiting time
Through that simple process, customers will be able to figure out everything they want without waiting for a client service representative to answer. They can even access their account information by clicking on the numbers according to the sequence of recorded voice messages. The possibility of recording an infinite number of interactive voice messages and subpoenas or what is known as IVR tree helps clients access the maximum number of information they may need.
c) Call Conversion
One of the most important features of this service is that the client's call can be directed instantly to the relevant section without having to go through other sections. For example, 
"For the complaints section, press number 1, and for the sales section, press number 2."
This reduces the effort and pressure on the Customer Service Team as the calls are well divided and distributed to the company's customer service representatives.
d) Saving time and costs
After all, what's the purpose of that service? Yeah, it's saving time and costs on both sides, whether it's the client, who might waste his time, the cost of the call, waiting for the customer service team to respond to his queries, or whether it's the team itself by reducing the pressure of the calls.
e) Customer satisfaction
It helps you to receive as many calls as you can, and no call can be left unanswered or disconnected with your client, also it is possible to identify ways and methods of responding to clients and thereby improve the level of customer service.
That service has multiple features, and even gives your company a unique character, so if you're looking for excellence and success, don't hesitate to call us to get a special BEVATEL IVR service designed for you.