Fees of the unified number 9200 in Saudi Arabia for 2021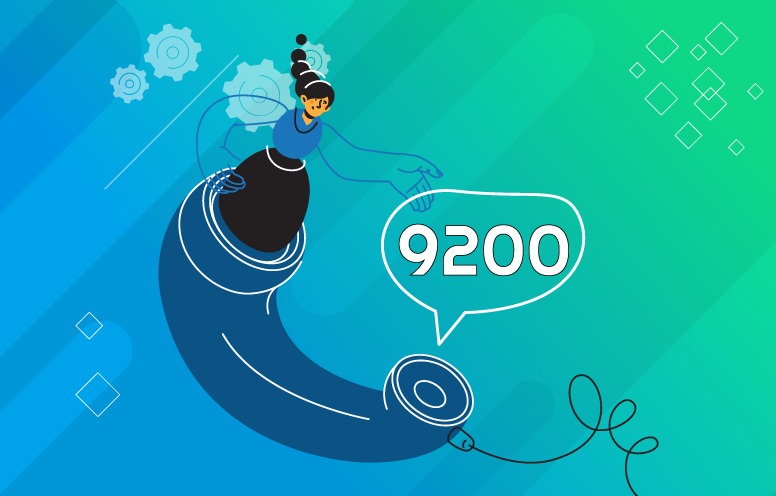 Fees of the unified number 9200 in Saudi Arabia for 2021
Fees of the unified number 9200 in Saudi Arabia for 2021
Your choice of 9200 unified number service is the perfect solution to all customer communication problems, the difficulties of receiving and directing calls, which is provided by Bevatel at competitive prices. When the term unified number comes to be mentioned, many people think it's a high-cost service, and they won't be able to enjoy its characteristics! But this thought is completely wrong, one of the most important features of the single number service is its appropriate price for all companies, institutions, and business activities, in particular, if we mention the number or kind of companies that may benefit from that service we will not end, if we look at the Saudi market or the global markets we will find that most companies and institutions although not all have more than one branch within the same country, or their branches spread in many countries, but compete each to develop their system and provide easy channels of communication To reach the highest level of communication between them and their customers.
However, we can mention the most important sectors or institutions that must take advantage of the benefits of that service, including:
Government and private institutions
Factories, shops, and stores
Shipping and logistics companies
Various telecommunications companies
schools, universities, and academic institutions
Hospitals and clinics in all their specialties
Government institutions such as civil registry, or tax affairs
For-profit and non-profit organizations
Charities, volunteers, and many others
In short, any company that may deal with many customers, large or small, whatever type of business, must get a unified number that is easy to reach its customers, help it communicate easier and faster, and even enable it to overcome any obstacles that may encounter it, including the following:
It's a problem to remember your customers for most of your company's numbers if they're too many or long.
The problem is that your customers cannot access the department concerned with their problem or inquiries, since most companies give a special number to each department in the company.
The problem of the high cost of calls to customers and the company itself, especially if it is an international call from outside the Kingdom, and even the difficulty of receiving it.
The problem of not making call conversion available in old means, which may prolong customer problem solving, or access to their queries.
The problem of companies not being able to make so-called conference calls with their customers, employees, or both.
The problem is that call recording is not available, and therefore the quality of service provided by customer service representatives cannot be assessed.
Hence the great need for this smart service, which is a short and distinctive number to be easy to remember, starting with the number 9200, and characterized by being unique and special for only one company, connecting its branches, and connecting it with its customers with ease, it helps it to achieve a better user experience than before and thus gain the loyalty and confidence of its customers and clients, and we will take you on a tour now to know together with how you can choose a unique unified number to help you manage your customers and business with ease.
Connect your branches
Connect all systems
Flexible and fast connection
Smart control panel
Monitoring the workflow
IVR Interactive Response
WhatsApp account with your unified number
First: Connect your branches together
When you choose a unified number service, it will connect all your branches inside or outside Saudi Arabia, which is one of the most basic features that any unified number should provide you with, it helps your customers reach you faster and easier, and helps you receive as many calls as your customers on the same number.
Second: Connecting all systems
Before you choose your service provider, you should know if the service provides you with multiple connectivity, or what is known as system connectivity, a feature that allows you to connect your unified number to all your different company systems, such as CRM, Call Center, softphone applications and other systems that will help you get your job done better. For more details about Bevatel's CRM system from here.
Third: Flexible and fast communication
One of the most important specifications to be available in the service you will subscribe to is flexible and fast communication by any means, which should allow your customers to connect to you via mobile, whether Android, IOS, landline, or web phone at anytime, anywhere.
Fourth: Smart control panel
The dashboard must be sophisticated and modern to provide you with all the unique unified number properties, and it must have an easy and simple interface in use, to succeed in facilitating the work on you and all the team of the company, and the user interface must include many tools that facilitate the work of the customer service team and make it more organized, and to help you plan tasks accurately, to save you time and effort.
Fifth: Monitoring the workflow
One of the most important characteristics of the single number service is the possibility of extracting reports on all the operations and calls made, the duration and average conversations, and the results such as buying a product, signing up for a service, solving a problem, or responding to a customer's query, and allowing you to monitor the performance of your employees and the quality of service provided to customers, extract detailed reports and perform analyses on the level of all employees to assess the quality of service, and to develop the level of the company in the future.
Sixth: Interactive response feature
One of the most important and necessary things that you can't accept the service without is the interactive response, or what is known as IVR, which is the use of interactive voice messages recorded for the most important queries and common questions that your customers ask frequently, it is Through some simple and smooth steps such as pressing certain numbers on the mobile keyboard, your customers will be able to find out the answers to all their queries they want to know, by displaying specific answers and directions that customers are going to guide them to answer their questions, or for anyone. Customer service representatives in the department are concerned with its inquiry, which helps facilitate communication and problem-solving. For more details about Bevatel's IVR service from here.
Seventh: WhatsApp account with your unified number
One of the best features that the unified number service may offer you is the possibility of linking it to your WhatsApp Business account so that all your customers can communicate with you through it, as well as your employees will be able to respond to all your customers from the same number, by creating a Business WhatsApp account on your unified number 9200 you will get all the features and characteristics of the unified number in addition to WhatsApp benefits together, to improve your business and develop the process of communicating with your customers. For more details about WhatsApp Business API from here.
We come here to a very important question: What are the fees and costs of that service?
All packages vary depending on the size of your company, whether small, medium, or large, as well as depending on the benefits you want to take advantage of, such as the control panel, live monitor, performance and follow-up reporting and analysis systems, call recording and conversion, as well as internal calls and free minutes! For more details about Bevatel's unified number packages from here.
Now with Bevatel, you can choose between different Bevatel packages, now you can choose the right way for your business and the size of your company, so if you want a new and distinctive experience, with a combination of smart solutions and services aimed at your convenience and customer satisfaction, feel free to contact us for your free consultation now!