Bevatel extends its prominent participation at GITEX Global Dubai 2023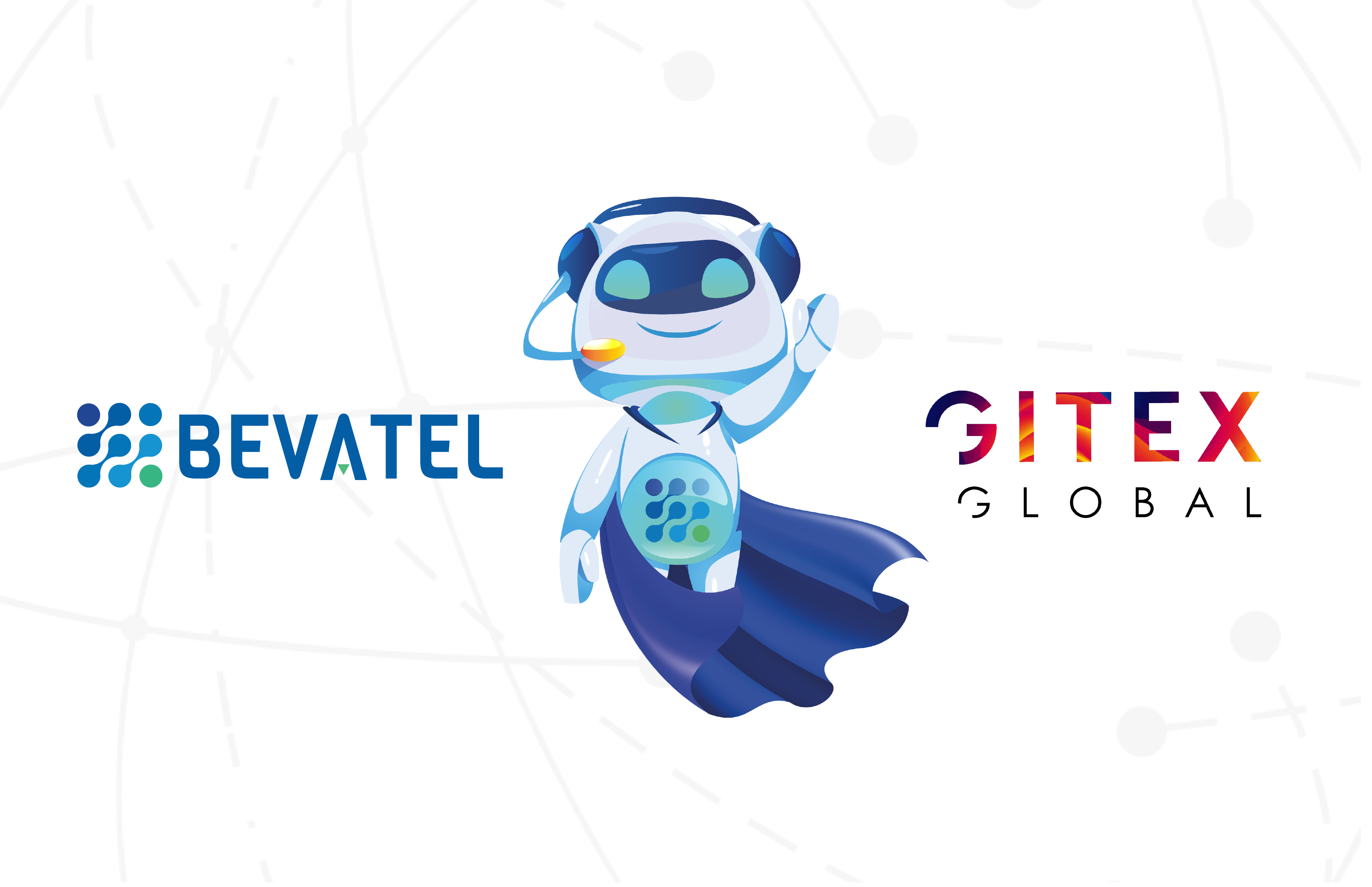 Bevatel extends its prominent participation at GITEX Global Dubai 2023
Under the slogan "Your Gateway to Better Communication," we are pleased to announce that Bevatel will participate at GITEX Global Dubai 2023 for the second year. It is considered the world's largest and most important technology exhibition and is a meeting point for providers of technological solutions and modern communications.
During GITEX this year, we will present the latest advancements of Bevatel cloud communications solutions supported by artificial intelligence and integrated for different business industries and how institutions and businesses can use these solutions to develop customer service and technical support to increase sales and profits through cloud communication systems with multiple features and tools.
We will also review many success stories of more than 10,000 institutions and commercial activities in Saudi Arabia and the Middle East that they achieved using the unified Bevatel Business Chat system for all communication channels (WhatsApp API, Messenger, Instagram, Google Business, email, Live Chat, etc.), the cloud call center system and chatbot supported by artificial intelligence, and CRM System.
During this exhibition, Bevatel provides an opportunity for everyone to experience directly and live the latest Bevatel solutions and systems for free and to explore the many advantages and tools that Bevatel provides users within unified, integrated cloud systems.
It is worth noting that Bevatel's participation in this major technology exhibition comes as part of its continued expansion in Saudi Arabia and the Gulf region, acknowledged by the founder and CEO by the founder and CEO, Mr. Khaled Al-Rasheed, as he emphasized the importance and role of the leader company Bevatel in creating more advanced technological solutions supported by artificial intelligence to help institutions and businesses in the Middle East achieve digital transformation in various fields.
Bevatel will be present at GITEX Global Dubai this year, from 16 to 20 October 2023, at Booth No CC1-8, Hall Concourse 1, World Trade Centre, Dubai.
Bevatel experts will be there to answer your inquiries and provide customized consultations to develop your communication with customers using the latest unified cloud communications solutions. We look forward to seeing you there and enjoying this unique experience together.