Why do many businessmen recommend utilizing WhatsApp business API 2022?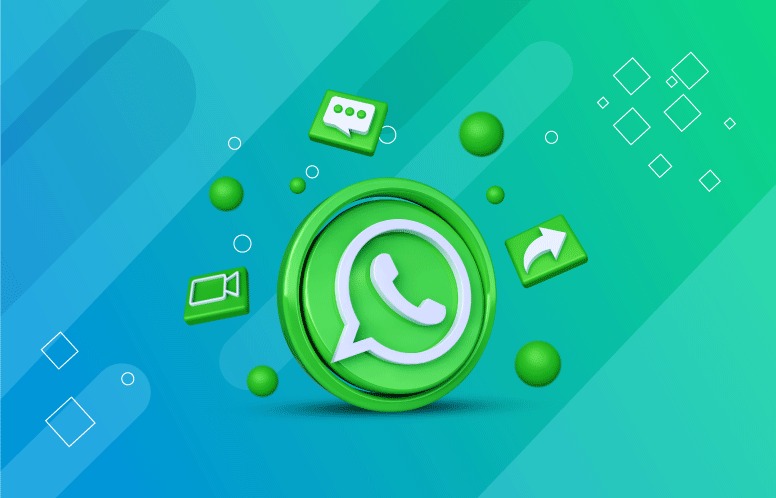 Why do many businessmen recommend utilizing WhatsApp business API 2022?
WhatsApp Business API is one of the latest business and communication solutions that establishments and businesses rely on for better and faster communication with customers and multiple professional benefits.
This application is an ideal professional solution for large companies that receive unlimited customer conversations, requests, and inquiries.
WhatsApp API is an effective and valuable tool for improving customer service, technical support, sales departments performance, and other forms and purposes of communicating with customers, and even contributes to the speed of communication, business completion, and even increased profits and sales.
This technology provides many communication tools and features for conducting high-quality conversations that help the management of various companies and establishments to achieve their objectives and develop their work mechanisms in general.
In this article, we will learn about the most prominent features of this application and its techniques and how to use it to communicate with customers and have rich and fast conversations, lets go.
WhatsApp Business API 2022
It is the latest professional system that enables establishments and businesses to run their WhatsApp Business account across several mobile devices and computers and at the same time.
So now, when you utilize WhatsApp for Business API 2022, multiple of your employees can use the same WhatsApp account of your company at the same time. This feature allows you to respond to a large possible number of messages, complaints, and inquiries from your customers via WhatsApp, at the same time and in a faster and more professional way than using the regular WhatsApp Business.
WhatsApp Business with API feature provides many customer communication options, tools, and features that help marketing, sales, customer service, and technical support employees to carry out all their tasks with more flexibility, accuracy, and professionalism.
Why do businessmen recommend using WhatsApp Business API 2022?
With the successive developments in social media and digital channels that have become essential tools that establishments and businesses rely on to communicate with their potential, existing, and new customers for various purposes of marketing, sales, technical support, and customer service,
WhatsApp Business has occupied a distinctive rank among social media and business solutions that are indispensable to any establishment or commercial activity due to the many advantages, options, and professional tools considered valuable and essential for all departments of institutions and commercial activities.
Therefore, we find many entrepreneurs around the world recommend using WhatsApp Business to develop the performance of the company's departments, achieve its objectives and even increase sales and profits through the following advantages:-
Integration with many systems and applications
Chat Bot
Customer service development and technical support
Business WhatsApp for sales management and development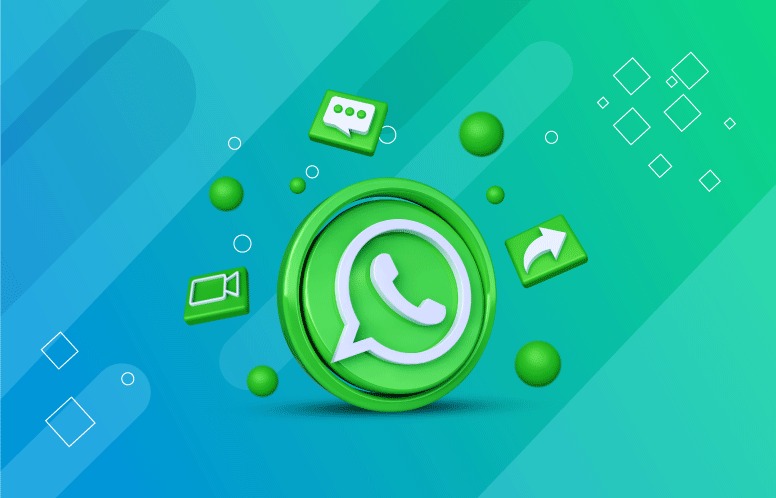 1- WhatsApp Business Integration
You can get many advantages, options, and tools in one platform by integrating the WhatsApp Business system with many systems and applications that institutions and commercial activities utilize. Such as the customer relationship management system, various payment systems, ERP system, and other systems and applications that companies need and which you can integrate with WhatsApp Business through API technique.
And you can take advantage of this feature in carrying out a lot of work and tasks, such as confirming customer requests or reservations, making various payments, and sending them through the WhatsApp account for institutions and commercial activities.
Finally, you can integrate all your establishment social media accounts (Twitter, Messenger, Telegram, Instagram, and WhatsApp Business) together through a professional and unified integrated platform for all your business conversations.
Then you can receive all conversations of your establishment or business through various social media channels on a unified platform provided with many professional features to respond to customer inquiries, complaints, and problems.
2- Chat Bot
Automated conversations are one of the most prominent advantages of using the WhatsApp Business provided by the application as a professional and fast solution for establishment and businesses to communicate with customers at any time and from anywhere.
You can take advantage of this feature to automate your employees' frequented tasks and reduce stress on customer service staff by responding to various customer conversations (whether for sales or customer service and technical support purposes) through automated messages.
This feature is known as a chatbot. It is the solution of advanced communication solutions that companies use to quickly respond to customer inquiries, confirm their reservations and requests, or receive their complaints and technical support requests.
We can briefly mention the most prominent advantages and options provided by the chatbot from Bevatel, as follows:-
Unlimited free automated chat templates for sales, customer service, and technical support
Automated conversation templates for responding to potential customers, automated conversations for subscription renewal, and new offers and services from businesses and businesses
Add a talk to us button (chat robe) on your website.
The ability to allocate defined hours to respond to customer conversations automatically or directly.
This feature allows customers to choose to speak with the support and assistance team when needed.
Auto-apply and implement many operations that serve your establishment objectives, such as sending financial offers and invoices and adding tags to customers' categories and services.
Automatically create and fill in new customer profiles.
3- Customer service and technical support development
WhatsApp Business API enables you to develop the work mechanisms of customer service and technical support departments in your establishment or business through many professional tools and options that help your employees provide better service and technical support to your customers.
This application allows you to enhance your conversations with customers with various categories of messages and content such as regular text messages, images, videos, geolocation, files, audios, and other communication tools.
WhatsApp Business allows you to prepare messages that include quick and short responses. And it also allows you to inform the customer about working hours, the locations of your establishment branches or your business, and your website.
In general, WhatsApp for Business API allows your customers to get much information and details regarding your products or services if they are potential customers and are not ready to buy the product or service. Or it allows existing customers to get the technical support they want in the fastest time.
4- Business WhatsApp for Sales
This application allows you to manage, implement and track all sales processes of your establishment or business from A to Z,  starting from catching leads, issuing and sending financial proposals to them, to persuading them and converting them to actual customers, to invoicing and initiating service for them.
You can utilize WhatsApp for business API to organize all stages of the sales process, create profiles for each new customer, and categorize customers with tags according to the services they subscribe to or the products they purchase.
These tools provided by WhatsApp Business are also valuable for after-sales operations by explaining the methods of usage with pictures, illustrations, videos, voice messages, and text messages, or training employees on the systems and services provided by your organization or business.
We can briefly mention the most prominent advantages of WhatsApp Business with API technology to manage sales in points as follows:-
It enables you to catch your potential customers from WhatsApp and your accounts across different social media channels.
Automating and scheduling sales operations using the Sales Bot
View potential customers from various means of communication via WhatsApp Business
Automatically send leads and new conversations to sales lines in real-time
WhatsApp Business API is the latest business solution needed to improve the sales, customer service, and technical support departments' performance, when you are an establishment manager, or you have a business, face many problems in communicating with your customers, such as delaying in responding to them or slow implementation of sales operations by your employees or other issues that this system can eliminate all to achieve the objectives of your establishment and even increase profits.