How to set a professional call center system for restaurants and shops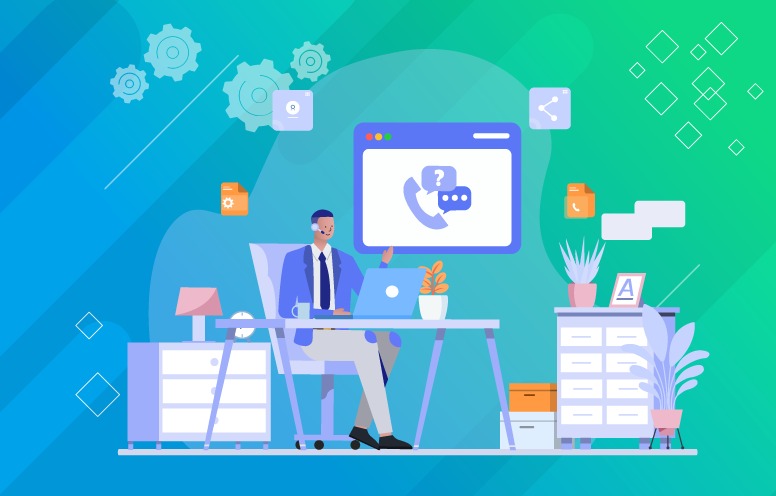 How to set a professional call center system for restaurants and shops
How to set a professional call center system for restaurants and shops
The market is full of different restaurants and shops, and we find that they may be similar in many points such as the quality of food, the types of dishes served in restaurants, or goods and products provided in the shops, and may also be similar in the methods and means of service, or prices or otherwise, but here is the main reason why customers prefer some restaurants and shops than others in the market, or what we might call the element of competition, which is how restaurants and shops communicate with their customers and the services they provide them After-sales, especially in the era of corona and the great need for immediate and remote communication, when these establishments care about customers will gain their confidence in the market and will succeed in gaining more new customers, which is why the customer to give the best ratings to some restaurants or stores other than others in the market.
That's why many restaurants and stores are looking for the best call center system to help them communicate with their customers better, gain their trust, and provide all the services they want with ease, through the range of features offered by the Call Center system for restaurants and shops, and the ways it provides to track customers, attract them and turn them to permanent customers, has become one of the most important means that restaurants, shops and other commercial activities in the Saudi market, and you may now wonder dear reader " how will help me The Call Center system of communicating with my clients? "Therefore, in the following article, we will answer all the questions that may be asked about the Call Center restaurant and store system and how to create a professional system to communicate with your customers and perform your tasks.
First, you need to know what the Call Center system is and how it works?
The Call Center is a smart system recently designed to direct and receive calls from corporate and institutional customers, in addition to directing telemarketing campaigns or following marketing campaigns through other means, so that you can communicate with your customers with ease and without any obstacles or difficulties, it is a modern system that provides all business activities of all types and sizes with the advantage of effective remote or online communication with all its existing customers, and targeting its potential customers to be transformed into permanent customers and gain their trust and affiliation with the organization, It helps companies to follow up all their businesses, operations and transactions with all their customers from anywhere, especially sales and purchases that take place within business activities, where they help all their customers' data and preservation and extract performance analyses to improve the level of the company or organization.
And here we come to ask what is the Call Center system for restaurants and stores?
Restaurants and shops of different sizes or sizes of customers and different demographic characteristics have always needed a system to help them organize their dealings with customers and their orders, facilitate their access to them, in addition to strengthening the relationships between the brand and customers, which helps them gain their confidence and affiliation, which helps them achieve tremendous and noticeable success in profits and sales, as well as ensure their position among competitors in the market, which is what most business owners and managers are currently looking for.
This smart system helps a large number of restaurants or shops to carry out all transactions and complete all sales, purchases, and delivery of orders and receives all incoming customer calls, whatever their purpose, whether booking an appointment, ordering food, purchasing products, inquiries or complaints, as well as making calls to customers such as follow-up calls, confirming reservations or answering queries and solving various customer problems, as well as helping in marketing campaigns for shop offers. Hypermarkets, restaurants, and cafés, by updating customers with the latest offers in multiple ways such as SMS campaigns, phone calls, or email.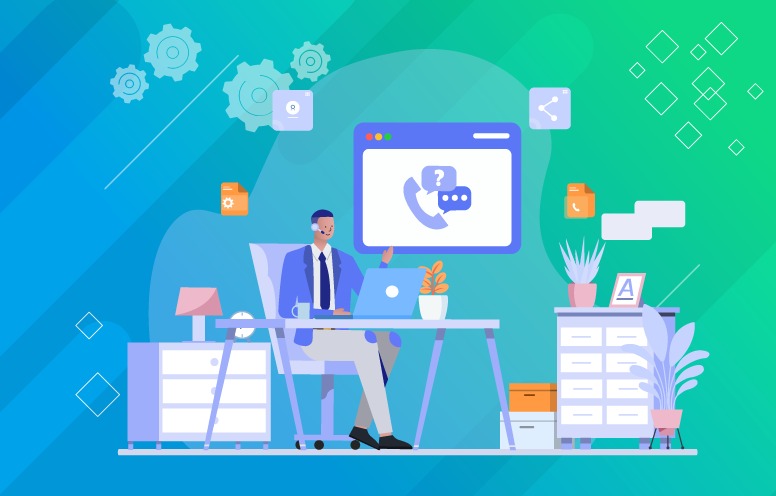 Here we come to the most important question, which is what are the advantages of the call center system for restaurants and shops?
There are many features that the Call Center system may offer to your restaurant or shop, and we can mention the most important of these features at the following points:
Effective communication
Consolidated number
Continuous follow-up
Easy booking and ordering
First: Effective communication
The creation of a professional call center system for restaurants or shops helps them achieve effective communication with their customers, and even achieves fast and continuous communication without interruption, the system provides you with all the devices and equipment that ensure good communication and provides you with a strong system with fully secure databases, so you will not worry about any penetration or interruption in communication for secure and continuous communication.
Second: Unified number
The establishment of The Call Center system provides you with a unified number for your restaurant or shop, starting with 9200, a short fixed number of 9 numbers, designed to reach your customers with ease, through which your customers can reach any branch of the restaurant or a particular section by requesting that number, for example, if you own a group of shops selling goods and food products and others, and wanted one of your customers Contact the sales department and they can contact that number for a customer service representative to respond to and transfer them to the relevant section of their inquiry, which allows your customers to contact you at any time and even from anywhere inside or outside Saudi Arabia.
Third: Continuous follow-up
With The Call Center system connecting it to all other systems such as CRM system, which helps you continuously follow your customers and employees in different branches at the same time, you can track the wishes and needs of your customers, to identify and solve their problems as soon as possible and thus gain their trust, as well as to help you monitor your employees to ensure the level of service provided by customer service representatives in different branches, and the quality of service in the system as a whole.
Fourth: Ease of booking and ordering
Through this system, your customers anywhere will be able to order your products and services easily remotely without having to go to your workplace, and through the call center system, you will be able to follow your customers' orders, reservations, what has been done and what is still under inspection or implementation, so that you can provide a safe and easy service to your customers, without any problems or breakdowns.
These are some of the advantages of creating a professional call center system for restaurants and shops, which Bevatel offers with huge benefits and prices suitable for all start-ups and giants with different packages, so if you want to strengthen communication between you and your customers, improve your level of service! Bevatel for Communications Solutions and Call Center will be your first supporter and optimal advisor, we not only offer you traditional Call Center systems, but we also offer you the latest technology and advanced technologies, all in your hands! Feel free to contact us now.