Top 5 uses of bulk SMS service in Saudi Arabia for 2021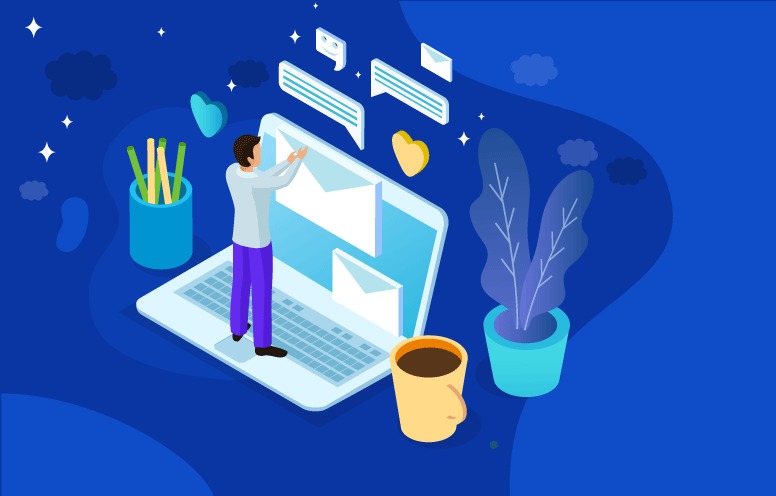 Top 5 uses of bulk SMS service in Saudi Arabia for 2021
Top 5 uses of bulk SMS service in Saudi Arabia for 2021
Bulk SMS service helps you send as many text messages to your customers who have been targeted accurately to cover any region of Saudi Arabia with only one click.
The bulk SMS service is a modern communication tool that has helped many companies reach all their customers easily and at the lowest possible cost, and has even helped businesses spread their shows through one easy and quick step.
Many companies, especially developing ones, therefore seek to use combined SMS when wanting to market for one of their new offerings or products, since it is a fast and inexpensive way compared to other marketing methods that consume time, effort, and, of course, endless costs.
Of course, you may now be wondering how you can send an enormous bunch of messages with one click to your target clients without mistakes or problems! Don't bother yourself with those questions. BEVATEL will explain all aspects of the Services of bulk SMS in the next article.
Article Elements
What's bulk SMS service?
How can I send bulk text messages?
What are the advantages of Grouped SMS?
It's one of the newest means of communication, which enables all companies to optimize their customers, no matter how small or large their business is, it is one of the quickest means of communication with clients, no matter where they are, this service carefully targets all of your company's contacts and works to implement the standard messaging process for all customers at the same time and the same speed.
As you can send individual messages or Syndicated mobile messages, where that service fits your company's goals and marketing methods, not all people prefer long calls or may not have time for that marketing call or even may not fit their circumstances at the time of the call, so we find that Bulk text messages are one of the best methods many people prefer.
Studies have shown that the bulk SMS service significantly outstrip phone calls! To find that 58 percent of people prefer to communicate through mobile messages, while only 47 percent of people may answer marketing phone calls, one obvious disadvantage of the calls is that the client may not answer or refuse to complete the call if his or her circumstances are not right, or if he or she is busy, the frequent calls made by companies often cause the so-called "Brand attack," problems that services of bulk SMS easily overcome.
"But how can I send 1000 texts at once?" Maybe that question has come to your mind now! Isn't that right? In the next paragraph, we'll tell you how to achieve that difficult equation, or what you thought was hard!
2- How can I send bulk text messages?
It's no longer a problem to send a thousand messages or even more, the   Services of bulk SMS from BEVATEL will go further than you can imagine!
You can now easily do that job through simple steps. we will summarize it to you in the following points:
At first, you will connect your company's CRM and call center systems to the Mass texting system, so that you can access all your contacts and manage them properly.
You can identify the contacts you want to send your company messages to, no matter how many of these clients, no matter where they are, you can, through the BEVATEL service, you can target your clients accurately, whether they're current or potential clients, according to several choices, such as place of residence, age, etc.
Then you write the text message and formulate it according to your marketing goal, through a user-friendly, fast-running control board from BEVATEL, so you can easily organize your messages.
You can now schedule your messages according to the dates you want and automatically send them to the retransmission you've already identified, and you can send them on holiday dates.
The last step is to send these collective SMS that you've designed and drafted to reach all your clients in all the cities of Saudi Arabia with only one click and as soon as possible, and you won't cost much!
It's an ideal service, but the best is its real features and uses, which BEVATEL offers, and we'll mention some of those in the next paragraph.
3- What are the advantages of Grouped SMS?
There are many advantages and uses to match in one way or another your industry plans and company goals to succeed in the market and win the satisfaction of your customers.
We can mention the Top 5 uses and advantages of Group messages service in Saudi Arabia from BEVATEL for 2021
Successful marketing campaigns
Message Scheduling
Full coverage
Targeting clients
Linking to other systems
A) Successful marketing campaigns
The bulk SMS service helps all companies to conduct successful marketing campaigns at the lowest cost, whether the messages of these campaigns are individual or collective. The main goal is to overcome the obstacles of communication with customers. If we number all the problems facing companies, we will not end up! But they can be cured or reduce the effect of shortness of calls through that distinctive service of BEVATEL.
B) Message Scheduling
As we have stated before, one of the important uses of that service is the possibility of scheduling messages according to fixed dates, so that we can make continuous marketing campaigns even off-schedule and on holidays.
C) Full coverage
So, if you're looking for a great way to get you to all your clients in and out of Saudi Arabia, to ensure a strong, uninterrupted connection, you can now do so through Mass texting service from BEVATEL, which gives you the possibility to run massive marketing campaigns that reach as many customers as you can and cover all the mobile networks in Saudi Arabia.
D) Targeting clients
Reaching your clients today is easy and possible! Through BEVATEL, you will reach your target customers, whether they are potential or current, by specifically targeting all the characteristics of your clients, and thus you will be able to reach the right client and achieve your entire marketing campaign goals.
E) Linking to other systems
BEVATEL allows you to link your messaging system to your company's CRM and call Center systems, which will help you manage your contacts and identify your target audience to develop your marketing plans to suit your target.
And in the end, if you ask yourself, dear reader, "Why would I rely on marketing calls when I have the easy, fast, and inexpensive Bulk text messages service to reach my clients?" It would be a completely wrong question! Given that each means of communication has its disadvantages and characteristics and that all different means of communication work together to achieve successful marketing campaigns.
If you really want to get into the market strongly and win large audiences, you need to develop your company's call Center, strengthen it with SMS, and strengthen it with a range of modern solutions that BEVATEL offers you, so you can build your brand in the Saudi market and even internationally, and beat all your competitors with the strongest marketing and best customer service solutions.