How to write an SMS to attract your customers? Full guide with steps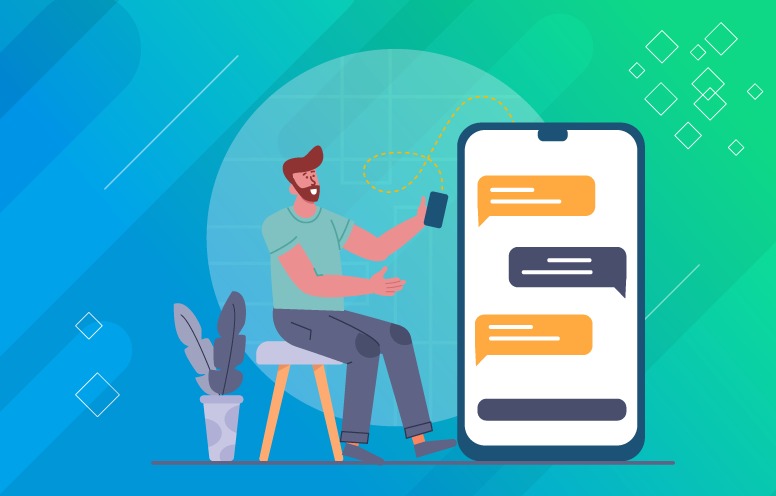 How to write an SMS to attract your customers? Full guide with steps
If you have a project or company whether you are offering products or services, you need some offers and discounts, whether it's for your existing customers or even potential customers, which may also help you attract more new customers.
But have you wondered how your customers can know about your offers and features! How can you let all your customers know that you are offering imaginary discounts? You think it's hard, don't you?
It can be complicated often, especially when your customers are in different places, far apart or large! You may think of a lot of solutions that can help you but eventually find it ineffective, for example, to advertise your offers via a TV ad, as it will be high cost and will only reach your customers who watch some channels that may show your ad, in addition to the fact that your target audience may not be a fan of watching TV, and most importantly no one prefers to watch TV ads because of their large and frequent!
If we set another example, we find radio ads … Wait a minute… Who among us is listening to the radio these days!!!
Let's try another more realistic example like telemarketing, as we see that there are a lot of companies that relied on marketing for their offers and services over the phone, but as usual traditional marketing methods suffered from a lot of problems such as the high cost of calls especially if the calls are international, or we may meet different situations such as most customers not answering those calls, or busy numbers, and the customer may even refuse the call or feel disturbed if the call time is not at a good time, and customer conditions may not be appropriate to answer the call, which may prompt some customers to block numbers that offer marketing offers, and the inability of customer service to formulate offers correctly may be an obstacle to convincing customers over the phone!
Here we stand at a question whose answer may be the difference in that issue, which is the best way to attract customers and market products, services, and offers properly, quickly, and without any problems or complications?!
Dear reader there is a way to change the future of your project completely! Not long ago, one of the smart means that has been popular and widespread in recent times for its enormous advantages, namely SMS service, where this service is a newly emerged solution, characterized by being one of the fastest, easiest, and least expensive marketing mean available, and even the most accurate in reaching all your customers no matter how different their type, segments, or number anywhere, and that is why text messaging has become one of the basic means used by a large segment of companies in marketing their services and products.
Let's get to the basic question of our article now: How can you write an SMS to attract your customers?!
At first dear reader and as an indispensable basic step you have to determine what the purpose of your message is? As is well known, there are a number of objectives on which your messages are formulated that you want to affect your customers and to reach them appropriately, including your desire to target potential customers by sending them a set of text messages with certain offers, or to offer them your services or products, which makes your customers feel interested, and your goal may be to do regular and continuous follow-up with your current customers, by sending them all the details of their subscriptions in messages, or supplying them With new offers and the latest products to gain their confidence and affiliation, where they will be relatively low cost, and will have a significant impact on profits, you may use them for the purpose of publishing your weekly company updates, important decisions by sending unified messages to all subscribers of your services, or even to those interested in the company's own field, and there is a commonly used goal such as confirmation messages where you can send messages to all your customers when confirming a specific or emergency order, especially in airlines, reservations, clinics and even telecommunications companies, or sites that request confirmation E-mail or mobile number confirmation, one of the most important goals is to use text messages to support marketing campaigns to reach the largest number of customers.
So, did you set your target? Great, you can now start the next step: identify the basic points on which to write the format of your text message, and to make it easier for you to use the question method by answering some questions that explain the general framework of the content of the message, and the most important of those questions is who is your target audience is? By defining all its demographic characteristics, age, gender, social and cultural level, size and type, whether it is a potential customer, current, permanent, or new, then you will be able to determine the appropriate language, how to formulate speech to suit its customs and traditions, and other important things that are determined based on public identification, you should know what product or service you will provide, determine its advantages to focus on while writing the letter, and identify weaknesses and try to avoid them appropriately, you should also specify the date of publication of the message, the size of the message and other details that will eventually help you produce an attractive text message.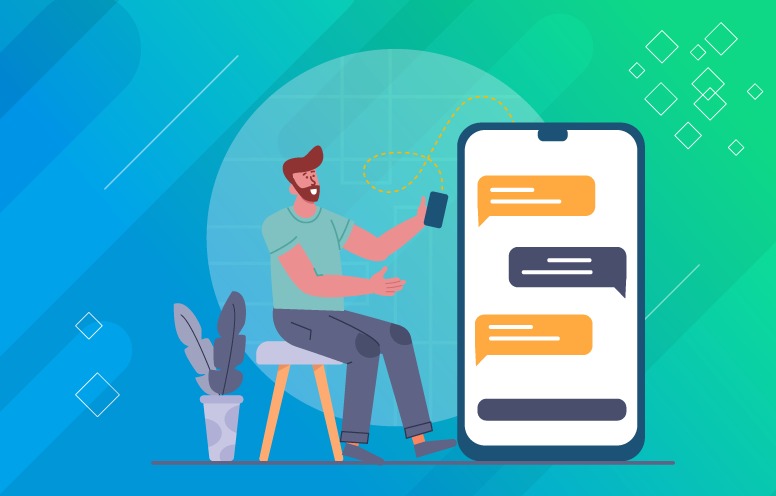 The next step is the message writing phase, which should rely on a flexible and smooth method of displaying the information and content of the message, and it should be as clear and concise as possible, and you should try to avoid repetition, and always be specific in the way you write, start the message with the first paragraph by welcoming the customer and thanking him for being a customer of your company, or he is interested in your company's products or services in case he is a potential or prospective customer, or start apologizing if The goal of the text message is to follow up on a problem or report an emergency order, followed by the content paragraph of the message, which must be arranged in a way that encourages the customer to complete the reading, and then comes the last paragraph, which is known as Call to action, in which you ask your customers to take a specific reaction, such as accessing the company's website to follow up on offers, or contacting them in case of any queries and many more to attract your customers in a special way.
Of course, it may come to your mind now how do you send that message after it has been formulated for many customers? You can easily do this through The Bevatel SMS Service, which offers you different packages that allow you to send any number of SMS messages to any number of customers in a smooth way as follows:
Access the Bevatel SMS system.
Select which contacts you want to reach.
Type and craft your message as you wish depending on the campaign's goal.
Send those messages and then follow the results of your campaign.
So, what are you waiting for? Now with Bevatel for Call Center Solutions, you can choose between different Bevatel packages, you can choose the right way for your business and the size of your company, so if you want a new and unique experience, with a combination of smart solutions and services aimed at your customers' comfort and satisfaction, feel free to contact us for your free Bevatel consultation now!