How to activate and subscribe to the SMS service?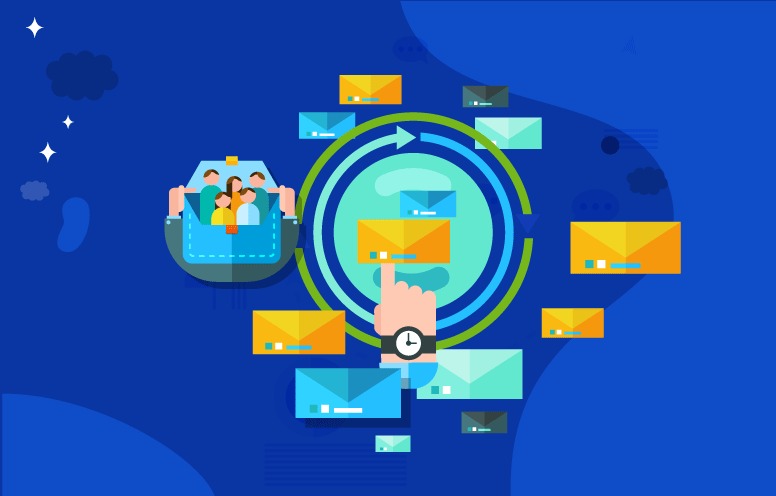 How to activate and subscribe to the SMS service?
How to activate and subscribe to the SMS service?
A large segment of government and private companies are looking for an easy and quick way to help them send their ads and offers or even some of their important decisions to their customers on their mobile phones or even to subscribers to their services, to bring them all new and to continue to follow with them, but it is difficult to find a way or method to communicate with customers anywhere at an appropriate cost!
Hence the SMS service, which has been very successful since its inception, where most companies rushed to that medium because of the advantages and solutions it provides them, help them to manage all their businesses with ease and at the lowest cost, where it succeeded in overcoming some of the defects of phone calls and was a clear reason to develop the relationship between companies and their customers and improve the working methods of the system as a whole.
Now you'd like to know more about this unique service and how it can change the level of your campaigns for the better, that's what Bevatel will show you in the following article about what SMS service is and its features, so keep reading.
Article elements
What's an SMS service?
How does the SMS service help with marketing campaigns?
What are the advantages of Bulk SMS?
It is a service that is one of the modern solutions produced by the modern era of technology, which is characterized by being one of the fastest and easiest means, and the most accurate means of reaching all customers no matter how different segments anywhere, as it has become one of the basic methods used by a large sector of government and private interests, or companies and factories, hospitals and clinics, in addition to banks and several sectors and other areas specialized by companies had a share of that smart service.
This service does not specialize in a specific area for companies, or of a certain size, whether the size of the company or the size of its customers, but any company, no matter how large or emerging, can benefit from the Grouped SMS service due to its versatility and benefits, it is a system that helps companies to reach all their customers easily through group SMS messages, and that service can be used in several important things especially for companies that want to strengthen relations between them and their customers, and we can summarize some of those uses at the following points :
a) Targeting potential customers
b) Periodic follow-up
c) Services and offers
d) Weekly bulletins
e) Confirmation messages
f) Marketing campaigns
a) Targeting potential customers
The Bulk SMS service helps target potential customers by sending them a range of SMS messages with specific offers anywhere they are, or to offer them their services if they wish to subscribe to them, making them feel interested.
b) Periodic follow-up
This service enables you to conduct periodic and continuous follow-up with the company's current customers, send all details of their subscriptions in messages, or provide them with new offers and the latest products to gain their trust and belonging later.
c) Services and offers
It is one of the most common uses used by companies as an alternative to the high cost of phone calls, any offer or discounts can be sent to the company's customer numbers, which will be relatively low cost, but will have a significant impact on profits.
d) Weekly bulletins
Some companies may publish their weekly updates and important decisions by sending Grouped SMS to all subscribers with their services, or even to those interested in the company's field, thus ensuring that all its customers remain aware of all the company's affairs, events and decisions as well.
e) Confirmation messages
It may be an important use that is not less than the continuous follow-up of customers, but is part of it, through confirmation messages companies will be able to send messages to all customers when confirming a particular order, and are used frequently especially in airlines, reservations, clinics, and even telecommunications companies, or sites that request confirmation of e-mail or mobile number confirmation, as an example in airlines send a set of confirmation messages to all customers participating in a particular flight to confirm the flight time.
f) Marketing campaigns
Most companies use this service to develop the level of their marketing campaigns, strengthen them to reach the largest number of customers, and ensure the success of these campaigns, and if you wonder how that service can improve the results of your campaigns, we will answer that question adequately in the next paragraph, so don't stop reading.

2. How does the SMS service help with marketing campaigns?
The marketing campaigns of most companies were mostly based on phone marketing calls, which had many drawbacks, including:
The cost of calls is high, especially if the calls are international.
Most customers don't respond or are busy with some numbers.
The customer may reject the call or be disturbed.
Customer circumstances may not be appropriate to answer the call.
Customer service is unable to formulate offers correctly.
To overcome these barriers, Bevatel has successfully designed the Grouped SMS system, which enables you to send thousands of messages in one minute in easy and simple steps!
Which has had a positive impact on the results of many global corporate campaigns, through which you can:
Target potential customers accurately to reach them.
Manage your contacts easily to follow your current customers.
Comprehensive follow-up of all campaign results and what they have reached.
The ability to identify and target contacts you want to reach.
You can divide your contacts into different segments depending on the campaign goal.
You can send more than 1,000 messages in one minute.
Here, our dear visitors have an important question: "How can a large number of messages be sent to all customers?" This question can be answered simply by the fact that Bevatel's SMS service provides its customers with different packages that allow any number of SMS messages to be sent to any number of customers in smooth steps as follows:
Access Bevatel's SMS system.
Select the contacts you want to reach.
Type and craft your message as you wish depending on the campaign goal.
Send those messages and then follow the results of your campaign.

Yes, they are simple and smooth steps and need little effort, but they have a huge number of features that we will address in the next paragraphs.
3. What are the advantages of Bulk SMS?
The advantages of this service provided to you by Bevatel are numerous, allowing you several solutions through which you can improve the results of marketing campaigns, and develop the level of the company as a whole, we will remind you in detail in the following paragraphs:
a) Schedule messages
b) Comprehensive coverage
c) Connecting to other systems
d) Performance Analytics
a) Schedule messages
With Bevatel's SMS service, you'll be able to schedule your messages, post them on schedule, off-duty, and holiday dates, to reach your customers at any time.
b) Comprehensive coverage
This smart service helps you send bulk SMS to all your contacts inside or outside Saudi Arabia, at high speed and the lowest cost.
c) Connecting to other systems
One of the advantages of this modern service is the possibility of linking it to other systems within your company's systems, such as CRM or Call Center, when linking and integrating these systems, the quality of customer service in your company is improved, and even the entire company's workflow is developed.
d) Performance Analytics
It is one of the most important advantages of Bevatel's   SMS service because it helps you fully follow the results of marketing campaigns, and helps you identify strengths and weaknesses within your company to improve them in the future.