Bevatel at the Gulf Information Technology Exhibition – GITEX Global 2022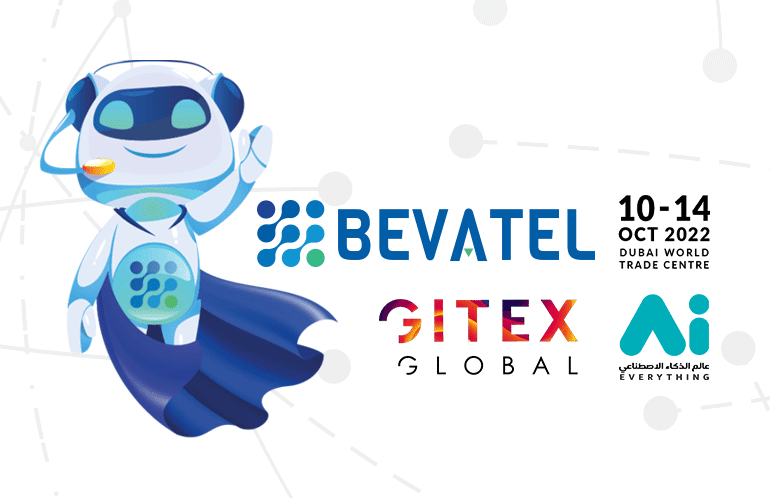 Bevatel at the Gulf Information Technology Exhibition – GITEX Global 2022
The activities of the Gulf Information Technology Exhibition, known as the "GITEX Technology Exhibition" in Dubai, United Arab Emirates for 2022, will start from the 10th to the 14th of next October, to include a large group of emerging companies and leaders of the technology and digital sector to reveal the most prominent technical developments. One of the largest technology fairs in the Middle East, North Africa and South Asia.
GITEX Technology Week also contributes to highlighting the most prominent global developments and technologies, exchanging visions and ideas and adopting technical innovations, including: "Artificial intelligence technologies, e-commerce, fifth generation technology, cloud computing, big data, digital security, and blockchain technologies." and financial technology, hardware and software, and other technologies", all in order to advance the technological and digital society and keep pace with the successes and developments.
On the same level, Bevatel Cloud Solutions and Call Center Services will be the most prominent participant in the activities of GITEX Technology Week 2022, to present its digital services and solutions, reveal its future vision in the technology and technology sector, exchange experiences and adopt innovative ideas. Its offered services include: "Call Center Systems – Business" Chat – Customer Service Management System ( CRM)  – SMS Service – Self-Dial – Automated Answer – Call Evaluation – Softphone – Communication Devices.
The call center system service from Bevatel includes the "Cloud Call Center" system, which expresses a professional call center that works completely in the cloud, through which it can make and receive the largest possible number of simultaneous calls and communicate with customers via the Internet with multiple advantages and options, and the unified number 9200 for a simple number It consists of nine numbers starting with 9200, to be available through this Bevatel with multiple options for institutions and commercial activities, and the free number 800 that allows customers throughout Saudi Arabia to call through it for free without any cost to be paid, and the cost of the institutions and activities that supply it.
In addition to the Business Chat service from Bevatel, which expresses a professional communication platform that helps businesses communicate with their customers easier and receive their requests and chat through social media channels in one place, under which falls "WhatsApp Business API", a system developed for the WhatsApp chat application, to be a more Professional for medium and large companies to communicate with their customers in a faster and better way for various purposes of marketing, customer service, sales and technical support, and the "Live Chat" system, which is an integrated conversational tool that helps in receiving customer conversations from all social media channels and the website and responding to their inquiries.
Bevatel presents services and solutions at Gitex Technology 2022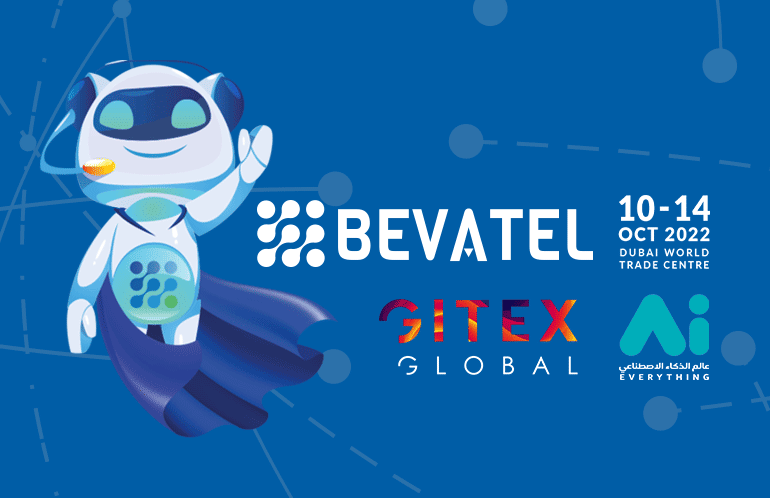 In order to develop the business, Bevatel will display at the exhibition the "Customer Service Management System CRM" service, which in turn helps to manage all customer interactions with the offered products or services, equipped with multiple tools and options that contribute to the development of customer service and technical support, increasing sales and profits, and for Faster communication and better customer experience "SMS text messaging service" is what helps organizations and businesses communicate with existing, new and prospective customers with an individual or group text message that reaches their mobiles in a matter of seconds, wherever they are.
And if the business is based on contacting an unlimited number of customers, Bevatel offers the "Automatic Calling System" which is the best ever, as it enables to automatically call a group of lists containing the numbers of potential customers for different purposes and communicate with them or to direct certain voice messages to them or to conduct Questionnaires or conducting various marketing campaigns. As for the "automated response system", it is an interactive voice service through recorded voice messages to answer the most common inquiries asked by callers or direct calls to the departments concerned with customer service.
Within the framework of the services offered by Bevatel during its participation in the activities of GITEX Technology Week, the "call evaluation" service is among the most important systems offered during it, as it is one of the latest methods and tools that marketing departments rely on for various commercial activities and institutions to monitor and analyze the performance of the entire call center, in addition to " Softphone application, which is considered the biggest shift in the world of modern communications, and displays the latest, most advanced and flexible "communication devices" in the transmission of Voice over Internet Protocol.